This is a sponsored conversation written by me on behalf of Les Mills. The opinions and text are all mine.
Once upon a time, I was a dancer. I looked forward to group rehearsals and classes, dancing my heart out in front of the dance studio's unforgiving mirror and in front of my peers. I used to love my classes and performing, and there are times I miss it dearly. Just Dance is about the closest I'll get to it, and I enjoy it alongside my children in the comforts of my own home now.
I love working out at home, except when on bike rides or running. I'm not one to hit the gyms usually. I think my main hang-up about regular gyms is that they're intimidating and a little boring. Row after row of machine after machine and they intimidate me. I don't know what to do or how to use them all? Couple that with sweaty, grunty folks who want to get in, get out, that isn't exactly the most appealing place for me to feel inspired, let alone comfortable. (It's a far cry from dance class, let me tell you.) I much prefer the solitude of my (sometimes) quiet home without others seeing me and all my flaws. I'm very self-conscious, and I always feel people are looking at me, I'd rather grunt and sweat on my own, pushing myself to go further, faster in the company of my own home and things.
I have to tell you, though, when I worked out with a trainer for the first time a couple weeks ago, I was inspired and amazed. I had fear that I wouldn't be able to keep up or participate on a level that I wanted to participate on, but I did it, I owned it, I forgot the sweat in my eyes and the embarrassment the second I started warming up, I embraced that trainer and my friends along for the ride with me. It was new for most of us, too, and we did our best, that's all that really mattered. It's made me rethink a lot of things – usually you find trainers in these stuffy gyms, but what if you had an outdoor gym like we did that day? Or what if you had LES MILLS™  The Project: Immersive Fitness? Can you imagine doing yoga in a place like this?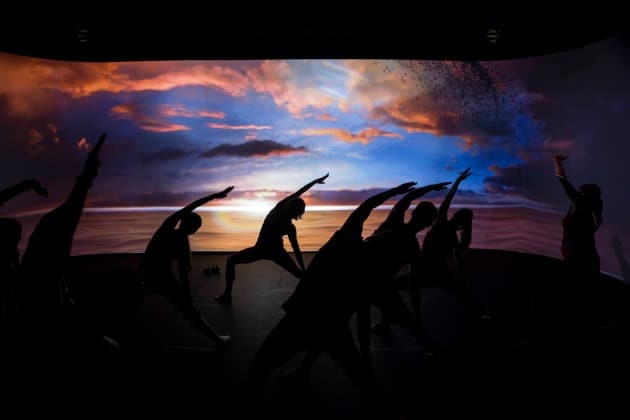 Friggin' amazing, right? I've done yoga on a veranda overseeing the Pacific Ocean in San Diego before. While this gym probably doesn't have the sweet ocean smell, this view is a pretty fantastic and inspiring one, no?
And what about spin class, can you imagine it like this? This one's called "The Trip."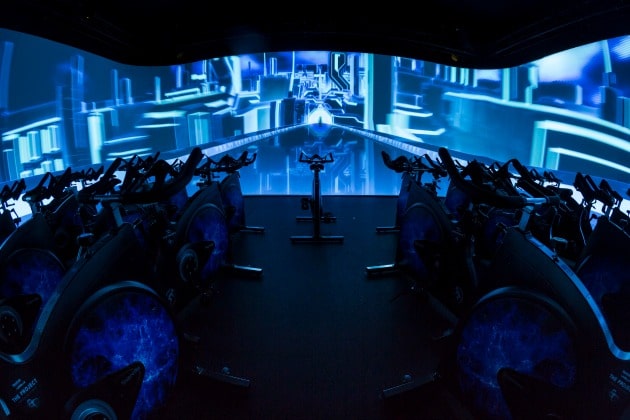 Imagine this surrounding you! It's like living, moving, invigorating art. Just the surroundings alone would be motivation enough for me to hit the gym regularly.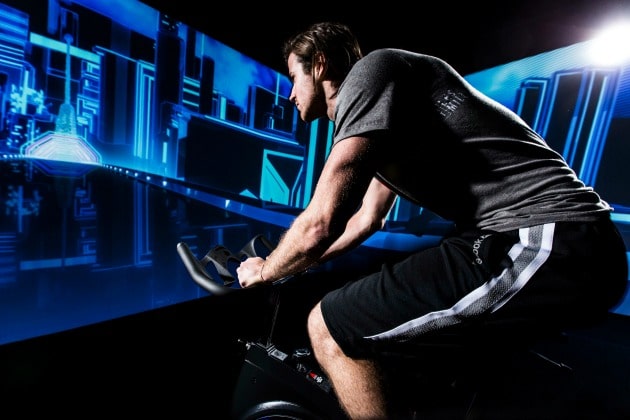 Revolutionizing studio fitness, Reebok and LES MILLS™ introduce "The Project: Immersive Fitness." In September 2013 Reebok and world-renowned group fitness programmer, LES MILLS™ announced their shared vision to reinvent studio fitness and make it cool again. This new concept is the integration of technology, exercise education and creative design. (I have tingles, y'all. This sounds amazing. No boring gym found here!) See an amazing demonstration in the video below:
I think I could really enjoy taking a class or two in a gym that offered this program. Who the heck would be wondering what I was doing when there's all THAT to stare at, y'know? Worries gone. Intimidation gone. Self-consciousness gone.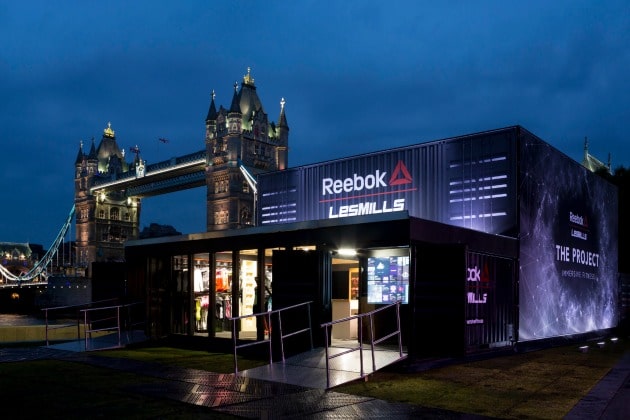 Can you imagine taking a dance class in an environment like this? OMG!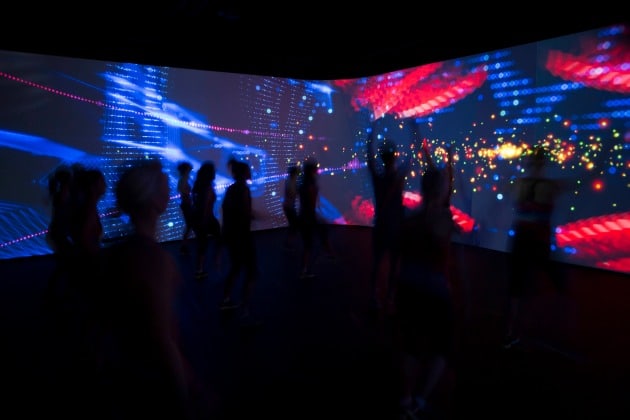 I am TOTALLY down for trying this! Unfortunately, this isn't available in the US at present. Currently, there are plans for a US tour in 2015 that would feature pop-up, purpose built studios to allow consumers like us to try it out, but the dates and cities of the tour are still TBD. If you're interested like I am, you can receive updates by signing up at: http://www.lesmills.com/immersivefitness or following along on Instagram at: http://instagram.com/thepr0ject
The next level of fitness is here. IMMERSIVE FITNESS™ surrounds participants with cinema quality video content projected onto screens of a purpose-built studio.  Exercise moves synchronize perfectly with music and graphics, creating a truly immersive fitness experience. Learn more! 
This is a sponsored conversation written by me on behalf of Les Mills. The opinions and text are all mine.