After the fun I had with Father's Day, I wanted the caption fun to continue.
Some mothers are the kinds of mothers who freak out when a mess is made. Me? I grab the camera. Our latest mess was with my toddler's "pretties" she got a hold of, and subsequently dumped on the floor. Barrettes, hair ties, clips, you name it, it was on the floor with them.
Now, I've set the stage for you – you caption this photo!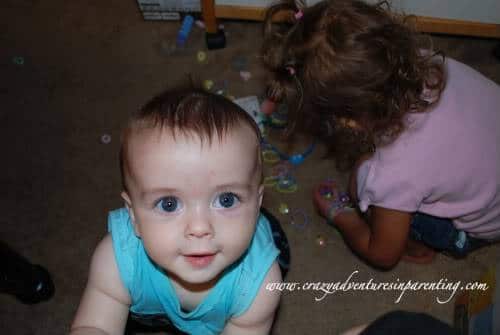 Never miss a post! Subscribe here for all kinds of crazy parenting fun!