Part of our road trip took us to Williamsburg, Virginia. Specifically Busch Gardens. With the yearly Anheuser-Busch "Here's to the Heroes" offer, we used to go to Busch Gardens once a year when we lived close by, on the east coast. It will always hold a special place in our hearts, and this particular visit meant a great deal to us to take our two youngest there, as they'd never been before.
We had an absolute blast!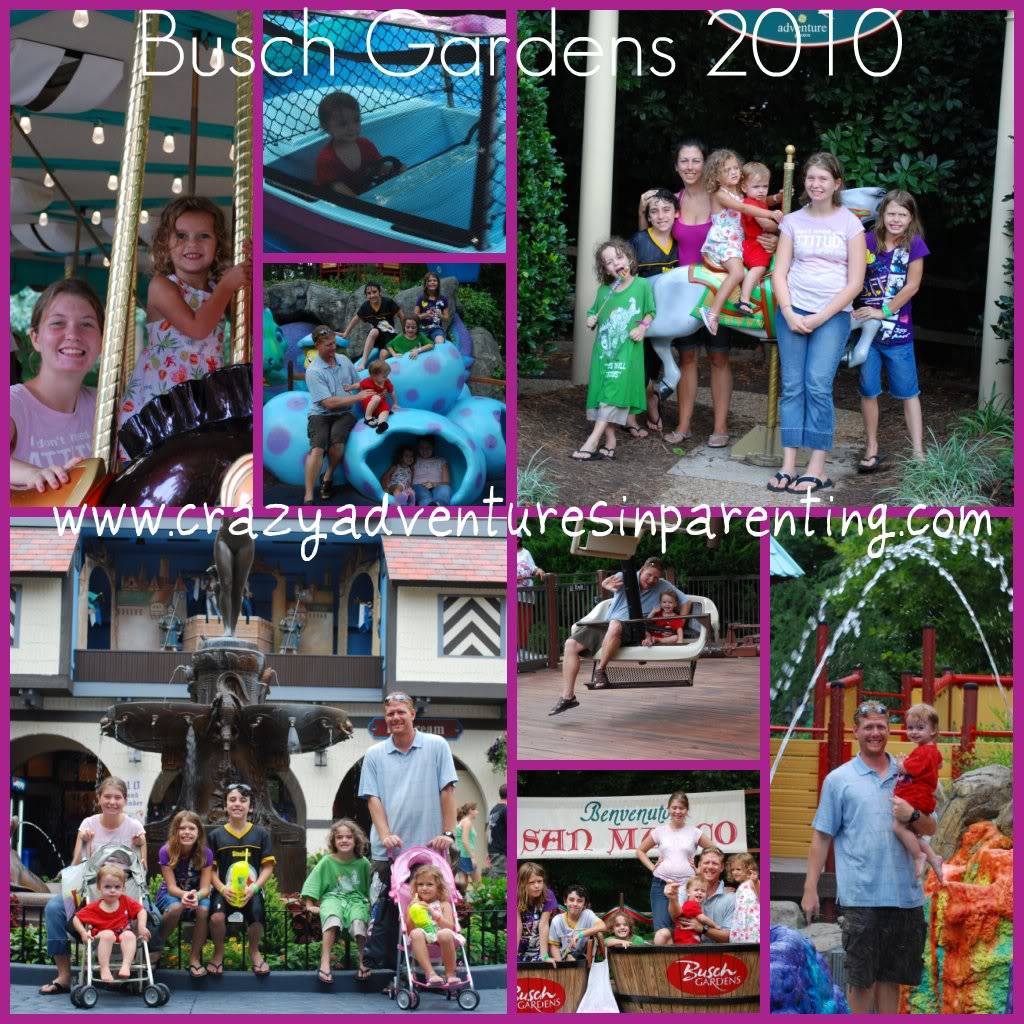 I enjoyed taking eleventy-kajillion pictures, but this particular one will never be forgotten. Picture-proof my kids aren't as hardcore as they say they are when it comes to rollercoasters. This particular rollercoaster is called the Griffon. It brings you way up, stops you at the top, looking down 90 degrees (hence why I got this amazing picture), then after a few seconds staring at the ground, it drops you. Believe it or not, this was of my husband and oldest three children.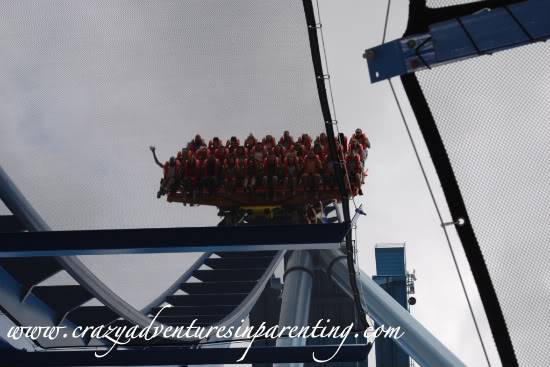 I was underneath. My husband saw me. See? Zoomed-in proof.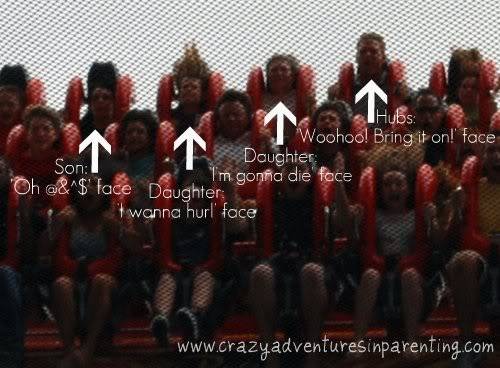 Haha, I love it! I can't stop chuckling every time I see it! They all laughed their butts off, too. We'll see next time we're on a rollercoaster if they're still laughing, now that they know mom's got the uber-camera. Heh.
Next on our road trip – Washington D.C. and NYC!
Never miss a thing! Subscribe today for all kinds of crazy parenting fun!