Friends, you are in for a TREAT with this Easy Pizza Bread Recipe for dinner! Be prepared to wow your friends and family when you serve this easy-to-make pizza bread recipe!
This post may contain affiliate links which means we receive a small commission at no cost to you when you make a purchase. As an Amazon Associate I earn from qualifying purchases.
Easy Pizza Bread Recipe
Ohh, friends. This Easy Pizza Bread Recipe is one of those special recipes that your kids will ask for again and again. (That is, if you let them have any. Heh.)
Make it for a special occasion. Make it for a family meal. Make it for someone's party or get-together. The point here is friends that you NEED TO MAKE THIS BECAUSE IT IS TRULY SPECIAL! (Sorry for the all-caps there, I'm pretty passionate about this incredible recipe, you know?) 🙂
How to Make The Pampered Chef's Pepperoni Pizza Twist
Adapted from The Pampered Chef's "Pepperoni Pizza Twist" recipe, this pizza bread uses two refrigerated loaves of french bread and whatever pizza fillings tickle your fancy.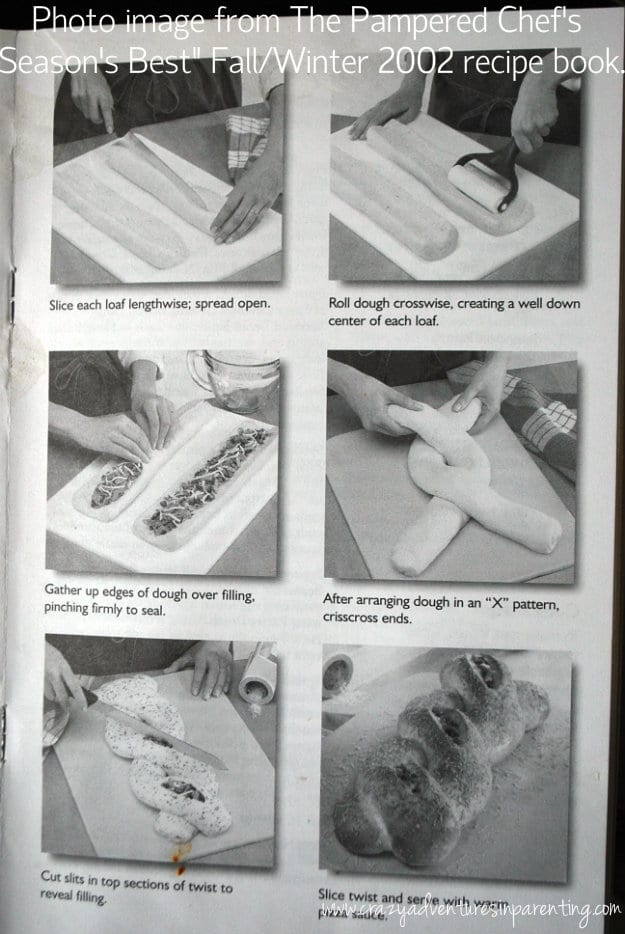 Look at those fillings. Mmmmm. This was truly as good as it looks.
Other Pampered Chef Recipes to Try!
What do you think? Is this something you could see making for your family? What pizza fillings will you add?
P.S. If you like Pampered Chef recipes, you'll LOVE trying these: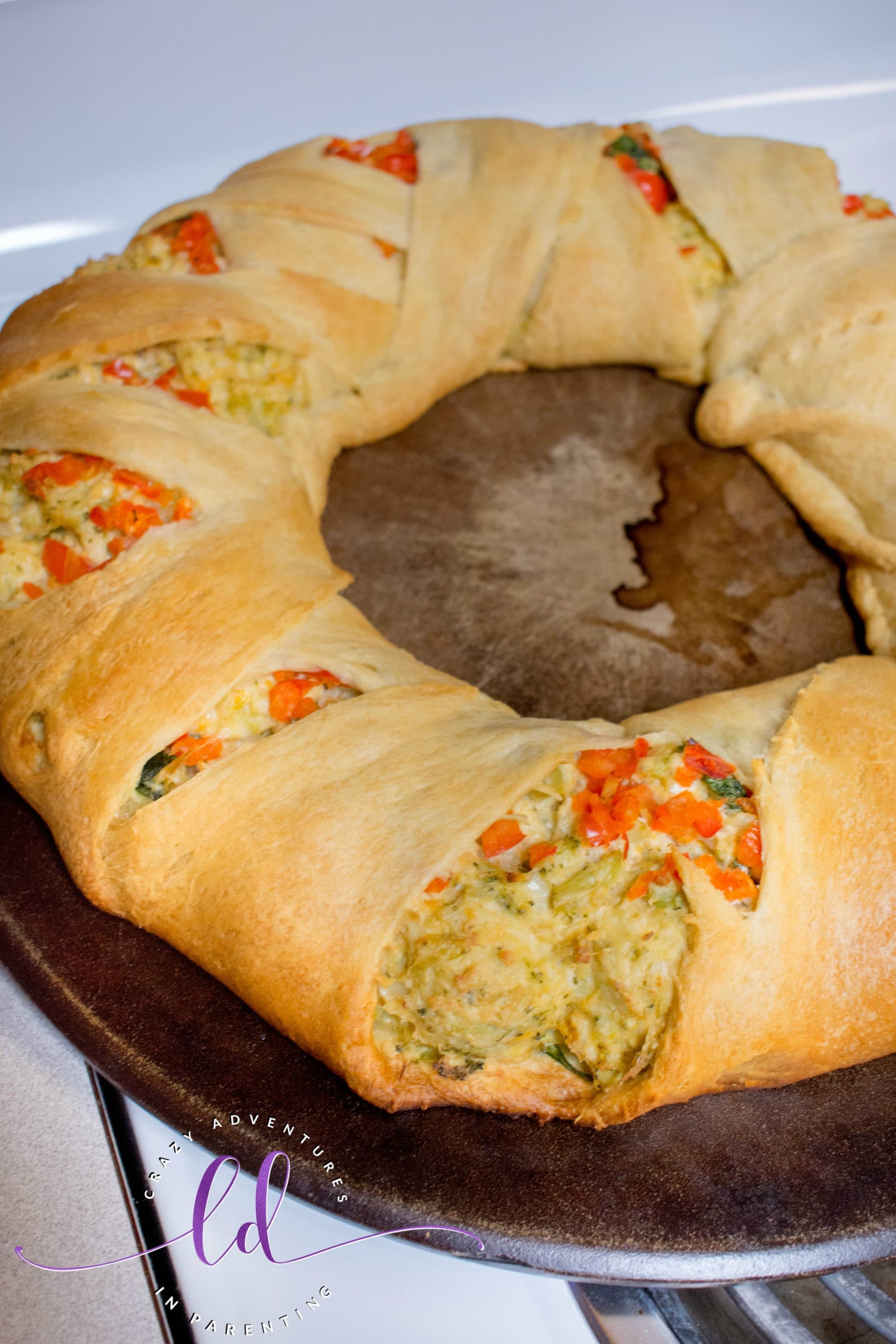 CRAVING MORE CRAFTS AND DELICIOUS RECIPES? Subscribe to my newsletter and follow along on Pinterest, Facebook, YouTube, and Instagram for all the latest updates!
Sign up below to receive my newsletter filled with delicious recipes, fun crafts, and family adventures straight into your inbox:
If you love this Easy Pizza Bread recipe as much as we do, please leave me a 5-star review below and help me share this recipe on Facebook and Pinterest! If you do make the recipe, I hope you'll share that you tried it on Pinterest! I love it SO MUCH when readers share their feedback! 🙂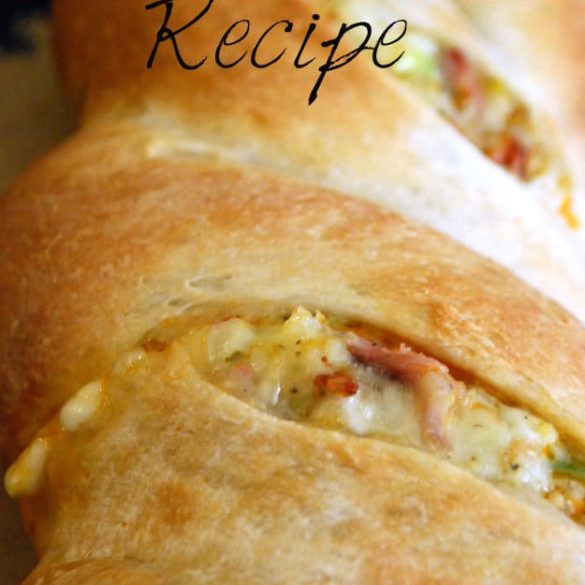 Easy Pizza Bread Recipe
This easy-to-prepare pizza bread will make your kids and guests ecstatic!
Print
Pin
Rate
Instructions
Preheat the oven to 375 degrees.

Dice up your pizza fillings, and place into a bowl with the seasonings, cheeses, garlic and flour.

Open up the refrigerated dough packages, stretch them out to appropriate size, and take a serrated knife and slice down the middle, lengthwise, about 2/3 of the way through the dough to create an opening.

Using a rolling pin, work into the opening to create a "well" large enough to hold the pizza toppings.

Add pizza toppings into the "wells" on the bread; pinch and press seams firmly together to hold the ingredients in.

Place seams side down, moving together side by side, and twist each loaf around the other.

Cut a slit in each top loaf to allow steam to escape, and place in the oven for about 30 minutes, until golden brown.

Let cool for 10 minutes; cut into 16 slices.

Warm pizza sauce just before ready to serve to serve on the side.