It's 4:30pm, and my kids are innocently playing on the trampoline right now, amidst the fresh air and evening sunshine. It's still a balmy 85 degrees, where the sun still has that stinging power on your skin. Sitting on my back porch, straining to see their shadows through the sunlight directly in my face, I close my eyes, happy to feel their energy beaming towards me like the sunshine.
I pay particular attention to my eight-year-old son. He's going to be nine next month, and he doesn't let you forget it. He's not eight-and-a-half anymore, he's "almost nine," as if that means he already is, or makes him that much bigger, or wiser. He's an old soul in a young man's body, with such a hilarious sense of humor to him. A boy's boy, but such a little lovey when no one's looking (so he won't be embarrassed by anyone for huggin' his momma).
I've made no secret that I'd eventually love to run my first marathon. I envision these glowing, happy children greeting me at the finish line, with handmade signs and smiles to greet their tear-filled, exhausted, hysterical mother crossing the finish. I've dreamt of it so many times, I can literally picture it in my mind's eye as though it were a memory and not a dream.
Often on my runs, the kids are outside when I return, eager and excited and cheering me on, joining me in running as I finish. I usually decide to add a little extra on the end of my run, just to run with their smiling, happy faces, even if my legs are fatigued, my throat parched, the sweat pouring into my stinging eyes. I hold their hands, slow my pace, and run hand-in-hand with these beautiful babies. Seeing them at the finish heals whatever hurts on my body from exhaustion.
I cannot even begin to fathom that an eight-year-old lost his life in the Boston Marathon tragedy. I've seen his sweet toothless smile everywhere, and it breaks a hole into me. I envision him having been a lot like my son – a happy-go-lucky kid with such a blessed life to live. It tears my heart into tiny, minuscule pieces to imagine this boy's amazing life force was stolen from this world too soon. I hold his father in my thoughts right now, as I'm sure he clings to his family's bedsides in the hospital as they fight for their lives.
I fear my dream of seeing my family at the finish may have changed because of this. I don't want to let fear dictate what I am or am not willing to do, but I cannot imagine losing my family this way (or any way, for that matter). Each time something senseless and cruel like this happens – a shooting at the movies, or in a school, or a bombing at a marathon – not only do I shake my head to ensure I'm fully awake and not hip-deep in a nightmare, questioning the capacity for evil in some people, I have to wonder what sort of a world we live in and are leaving for our precious children. The fear of something ever happening to my children is my absolute worst fear in the world, and it hurts more than words can say to imagine when other parents find this fear has become a reality.
Today, folks everywhere are wearing the Boston Marathon colors or a running tee in support. I am wearing my Run Wild shirt, both in remembrance for those lost, in support of those who valiantly stepped in to help, and in celebration for the running community for rallying together as they always do. I am so very, VERY proud to call myself a runner. On this day and everyday.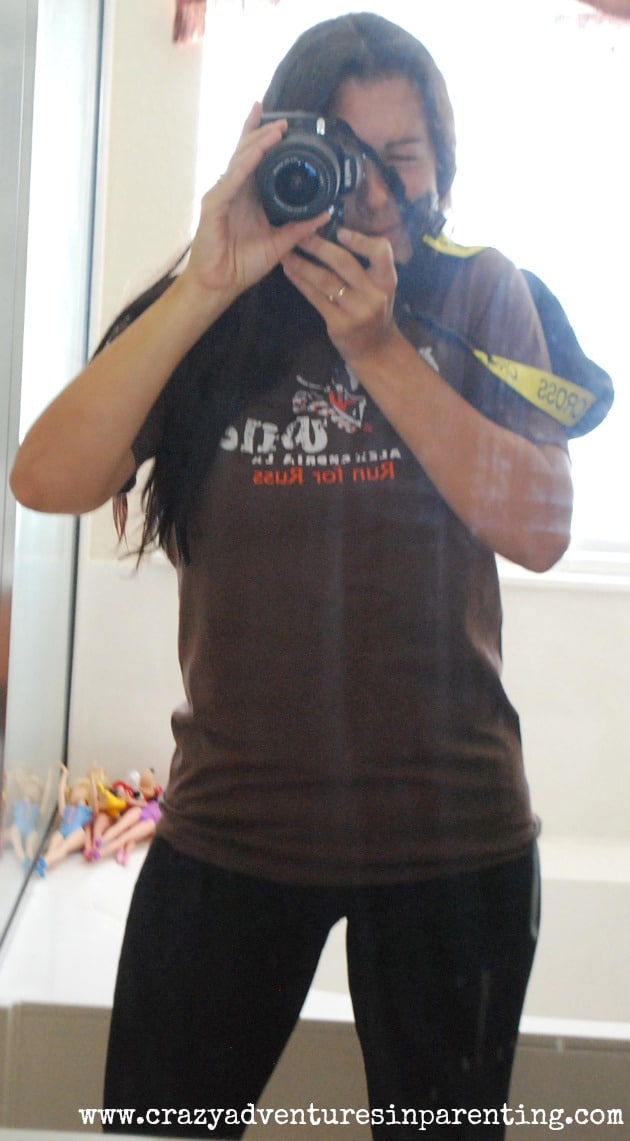 Boston runners, we are with you.