This is my all-time favorite recipe for slow cooker barbecue pulled pork sandwiches. Makes a fantastic barbecue pulled pork roast, too!
This recipe is sponsored by Carbonell© and Social Moms.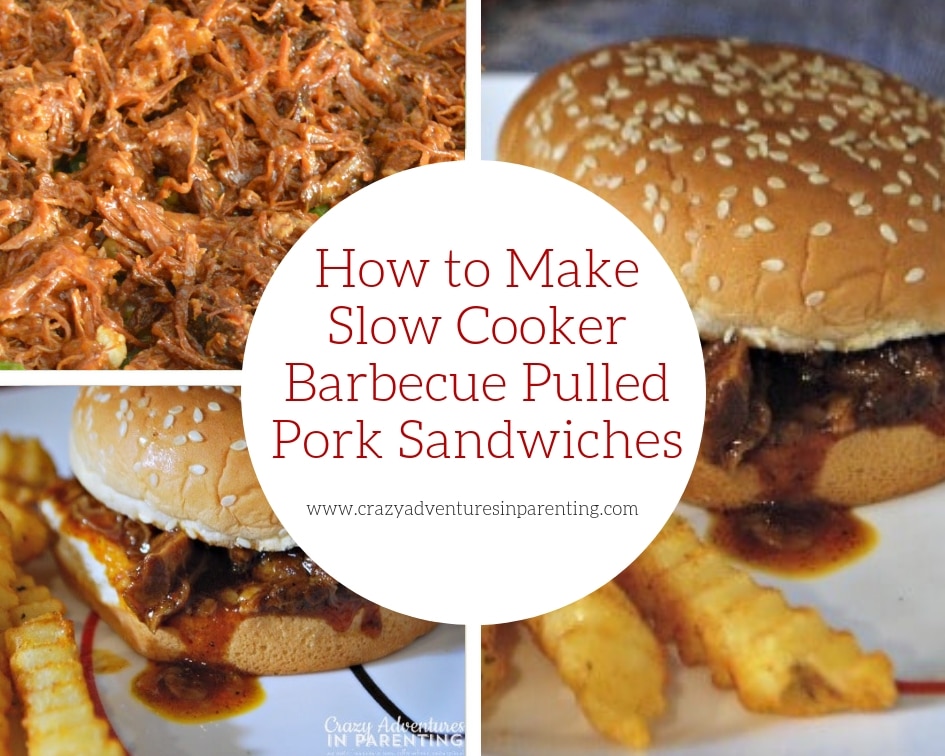 Slow Cooker Barbecue Pulled Pork Sandwiches
Some days, I don't want to mess too much with dinner. I want something that tastes phenomenal, but doesn't take a ton of effort to get there. And these Slow Cooker Barbecue Pulled Pork Sandwiches are that kind of recipe for me – quick and easy browning to start off with, tenderizing while cooking in the slow cooker all day, easy to pull apart come dinner time, boom!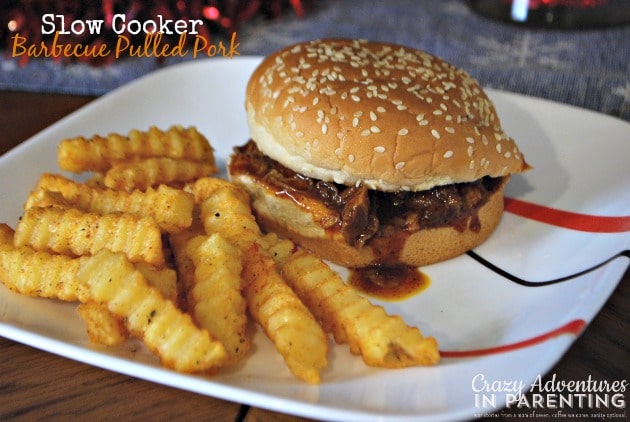 Slow Cooker Barbecue Pulled Pork
If you're looking for a perfect "set it and forget it" type of meal, this is it! Very little work on your part to make this magnificent meal – shredding the pork is the longest part of the job! Isn't that fantastic? That's the kind of meals I love – the ones that taste absolutely incredible with very little effort. When you're experiencing a busy week, wouldn't an easy meal like this Slow Cooker Barbecue Pulled Pork Sandwiches be a wonderful one to sit down to at night?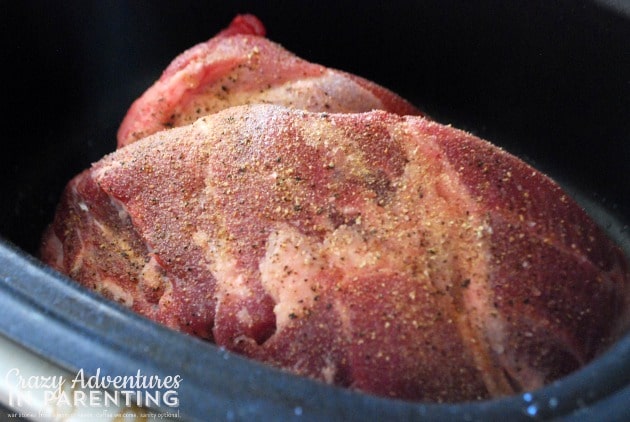 How to Make Slow Cooker Barbecue Pulled Pork Sandwiches
You'll start making these pulled pork sandwiches with a prime piece of pork butt shoulder that you'll baste with Carbonell© Olive Oil and season on all sides before browning in the pan (also basted and drizzled with olive oil).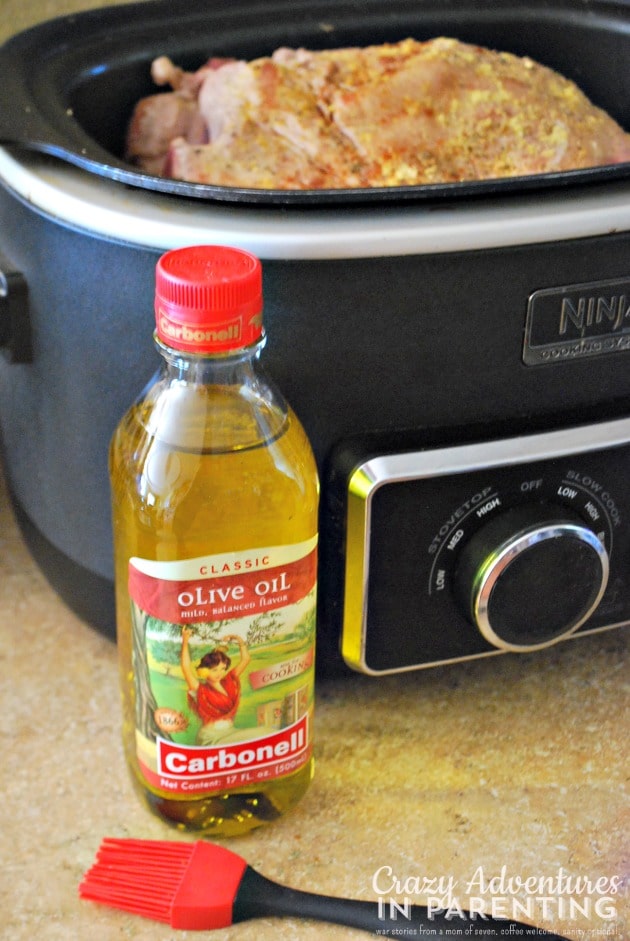 Once browned, place your pork in the slow cooker. Add in the sauces, onions, and garlic.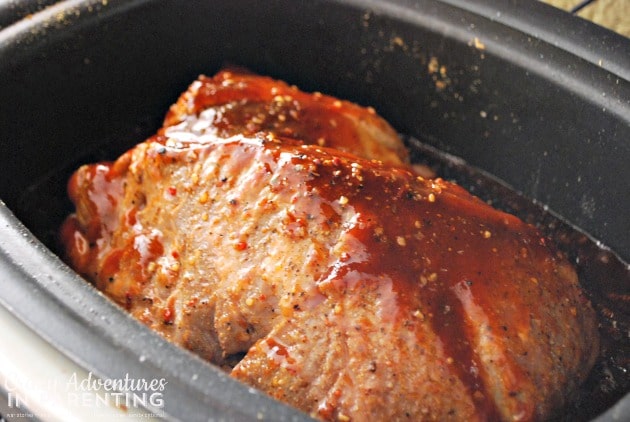 After six-or-so hours, once a fork inserted into the meat breaks it apart easily, shred the pork as finely and gently as you can.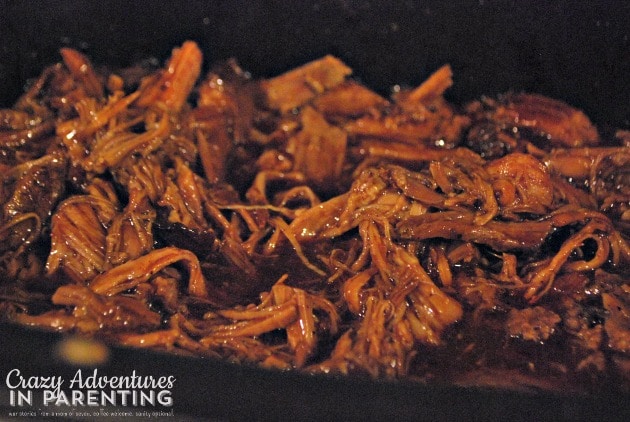 Come. To. Momma. Look at that sauce! Couldn't you just eat it up? I may or may not have licked my plate a little. Ahem.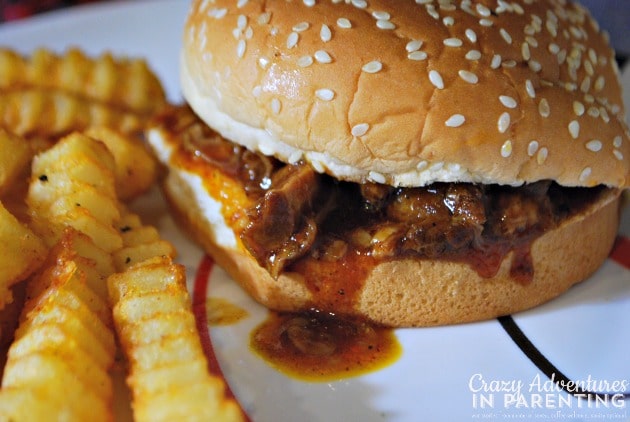 What about you? What daring recipe would YOU make using Carbonell© Olive Oil? Do you think this recipe is something your family might enjoy? Check out these other related recipes: Pulled Pork Pot Pie, Barbecue Pulled Chicken Nachos, Instant Pot Pulled Barbecue Chicken, and Slow Cooker Barbecue Pulled Chicken.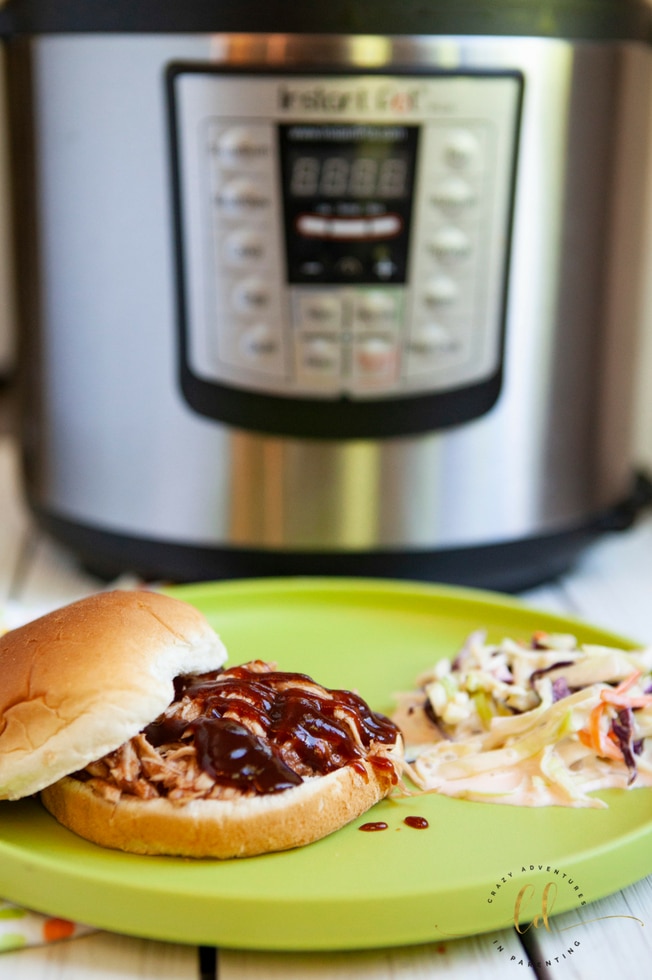 Be sure to check out Carbonell©'s new website, http://www.carbonellusa.com, where you will experience the three different but bold worlds of Carbonell© Olive Oil.
Also, be sure to check out my recipe index, which is my virtual recipe box of everything I've created, including some other fun and easy slow cooker recipes.
Gosh, doesn't that look amazing? Here's the full recipe and shopping list you'll need to make this delicious dish: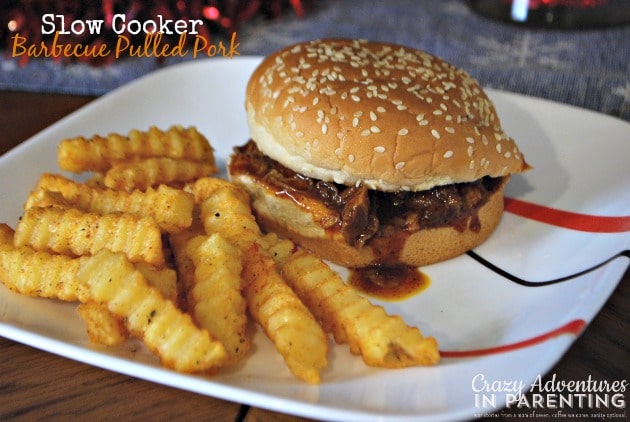 Slow Cooker Barbecue Pulled Pork Sandwiches
This slow cooker dish is flavorful as well as easy, combining your favorite finger-lickin' barbecue sauce with a tangy marinade with seasonings.
Print
Pin
Rate
Instructions
Baste your meat slightly with the Carbonell© olive oil, and baste a medium-sized pan and/or slow cooker with the olive oil, too.

Grind the salt and pepper onto the meat, sprinkling the mustard and chili powder onto it, too, rubbing the seasonings into the meat and oil and place into the pan.

Brown the pork on all sides, cooking about ten minutes.

Place the pork into the slow cooker; add the onions, garlic, barbecue sauce, and marinade; cook on high.

After 6 hours or so, when fork inserted into the pork breaks it apart effortlessly, use two forks to pull at the meat gently to tear it into shreds (if cooked completely, will be effortless. If not, it'll need extra cooking time)

Let cook for an additional fifteen minutes, then place on buns and serve.
This blog post is part of a paid SocialMoms and Carbonell blogging program. The opinions and ideas expressed here are my own. To read more posts on this topic, click here.