This post may contain affiliate links which means we receive a small commission at no cost to you when you make a purchase. As an Amazon Associate I earn from qualifying purchases.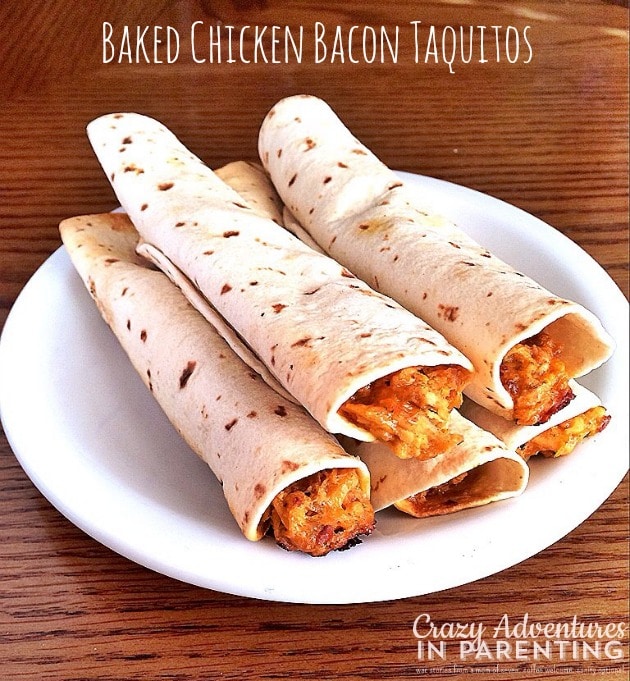 Baked Chicken Bacon Taquitos
Every Tuesday we have "Taco Tuesday" here at Casa de Douglas. We've made many taco-ey dishes in the past, such as Slow Cooker Enchilada Chicken, Knock Your Socks Off Pork Carnitas, Creamy Chicken Enchiladas Verdes with Tomatillo Sauce, Chicken Tortilla Soup, Chili's Chicken Bacon Ranch Quesadillas, Tex-Mex Philly Cheese Steak Sandwiches and more I haven't written about before, like empanadas, nachos, and tacos.. etc.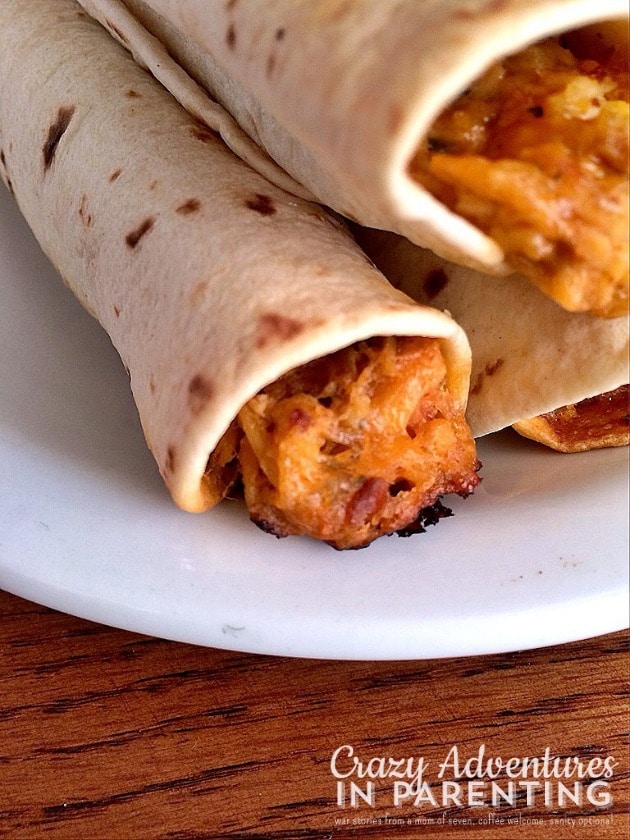 To say our family loves Tex-Mex is an understatement.. we LOVE it. We love Tuesdays so hard in our family, it's something we look forward to every week. And this recipe is one of those recipes that get a pumped fist with a gigantic "YESSSSSSS!" from the kids when they see it being prepared.
How to Make Baked Chicken Bacon Taquitos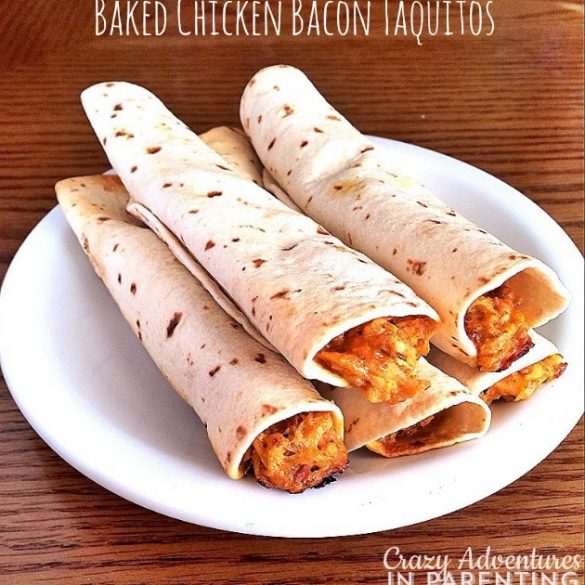 Baked Chicken Bacon Taquitos
These baked taquitos are creamy, bacon-y, and really easy to make.
Print
Pin
Rate
Instructions
Cook your bacon and let it cool – chop finely or pulse in a food processor (you can save time here by pulsing it with the cilantro)

Preheat your oven to 425˚F.

Spray your baking sheet or casserole dish with cooking spray.

In a large bowl, mix the chicken, cheeses, salsa, lime juice, garlic, seasonings, cilantro, and bacon; mix thoroughly.

Spoon two heaping tablespoons of the chicken bacon mixture onto the tortilla; roll as tightly as you can, and set the tortilla seam side down in the baking sheet or dish.

Repeat with remaining tortillas until the mixture is gone.

Make sure the taquitos are not touching each other.

Bake for 15 – 20 minutes or until crisp and lightly golden.

Can be served with salsa, sour cream, guacamole, or a ranch dip.
Doesn't this sound divine? It's part crispy, part creamy, all awesome. Promise. These make fantastic leftovers, and pack really well as a school lunch for the kids, too.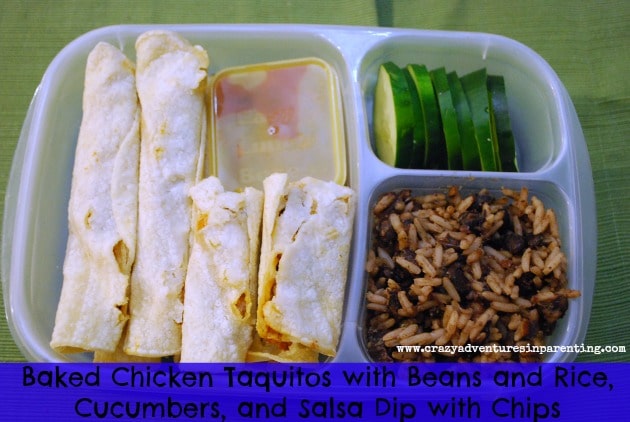 What do you think? Is your family a Tex-Mex lovin' family like ours? Is this a recipe they'd love to try, you think?