If you're looking for a new and different breakfast recipe to try, check out this tasty breakfast omelet roll recipe great for easy mornings!
(I am a compensated Great Day Farms ambassador.)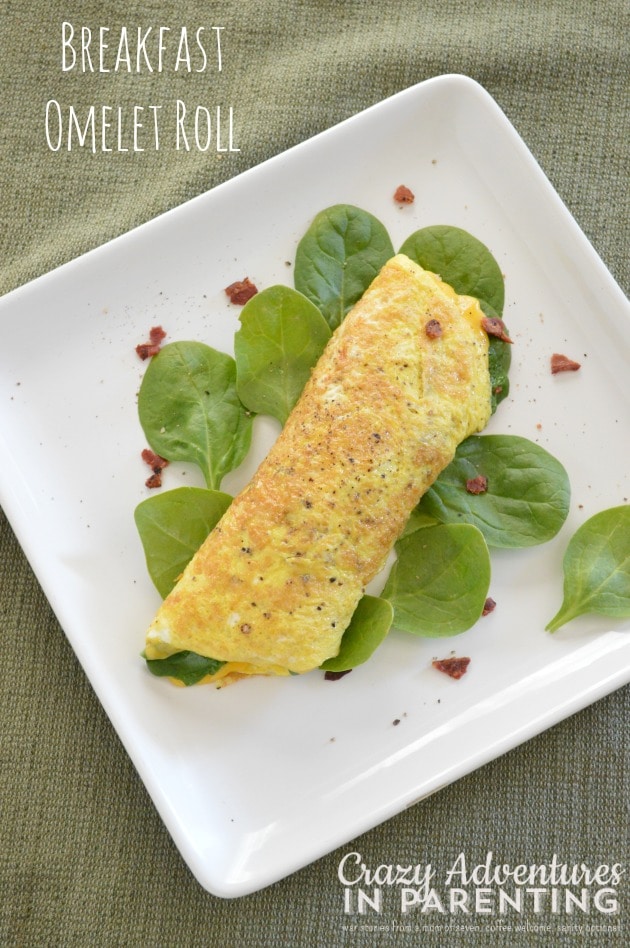 Breakfast Omelet Roll
It's no secret how much I love eggs. I always loved eggs as a child, my mom making me a steamy pile of scrambled egg yumminess for breakfast that I'd devour in 2.4 seconds flat before school or on the weekends. But my true love of eggs didn't fully blossom until I was older and in college.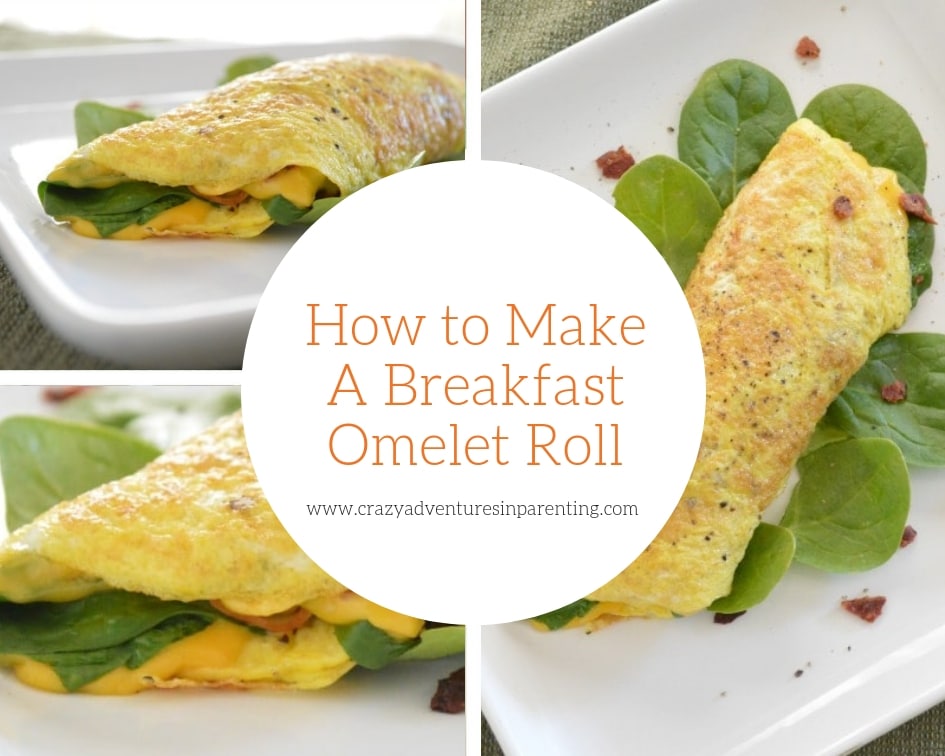 I was in my early twenties and waitressing/bartending full time in a restaurant. Every weekend, after going out all night the night before, I'd report to work in a less-than-rested state, usually starved, eagerly anticipating the line cook preparing me some breakfast wizardry for us. He was a former line cook in diner, so he knew how to crank out some tasty breakfasts and all the juicy tips and tricks (like buttering your roll for your egg sandwiches). He'd serve us egg sandwiches on the restaurants fancy deli rolls, seasoned to perfection.
One day, he made my bacon egg and cheese sandwich "over easy" instead of scrambled, thus introducing me to my new addiction of "over easy" eggs. Because OMG! The egg exploded everywhere when I took a bite, and I happily giggled and smiled while wiping my face and chewing oh-so happily. I've preferred my eggs "over easy" ever since.
With a hearty love of eggs, I'm always inventing new ways to eat 'em. And I love omelets (of course), but I thought to myself.. what if I made an omelet roll? What if I crammed some of my most favorite omelet ingredients into this recipe and rolled the cooked egg up like burrito and ate it that way?
Behold.. the Breakfast Omelet Roll of Awesome™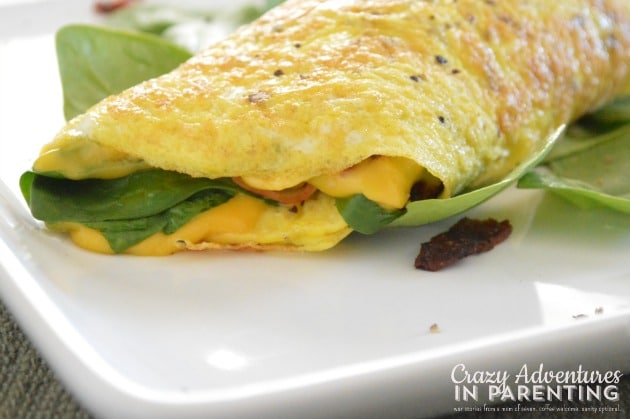 How to Make A Breakfast Omelet Roll
Isn't she so beautiful? My gosh, and she tasted MARVELOUS, too. The snap of that slightly wilted spinach against the ooey gooey cheese with the fleck of smoky bacon with perfectly season egg… holy bejeebus, I think I need to remake one right now!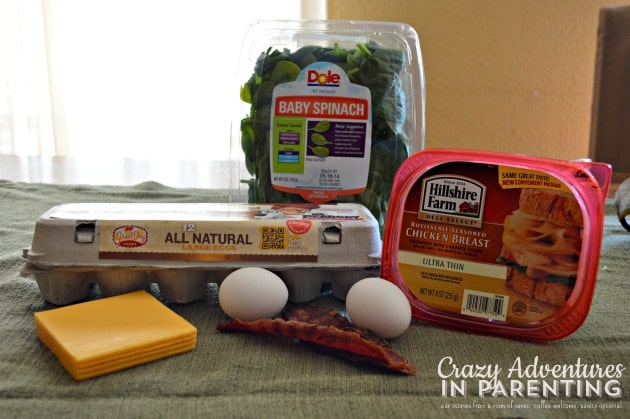 I snagged a sizeable plate to gather how much of the ingredients I'll need.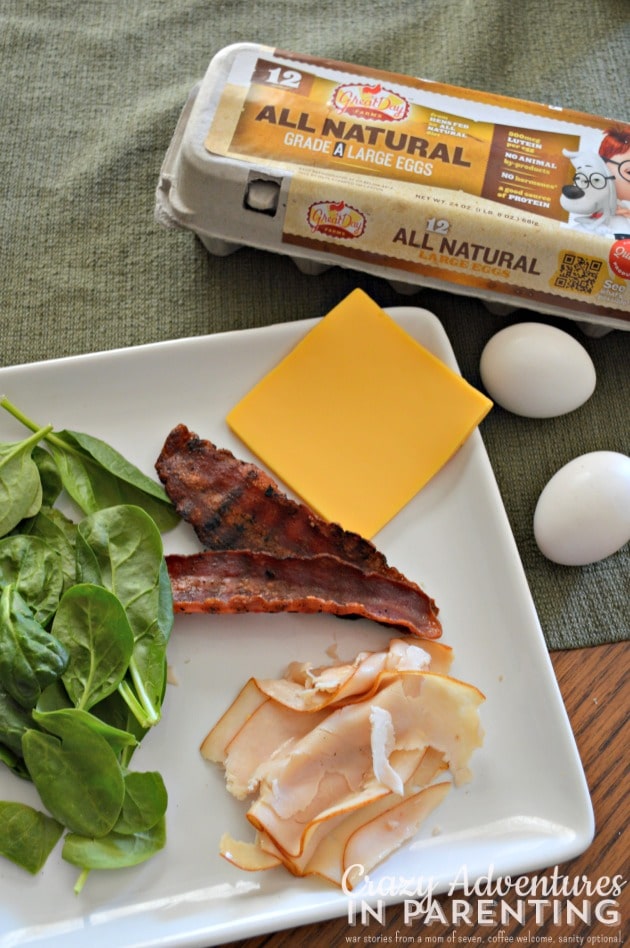 A little scramble-scramble, sizzle, and pour, I seasoned these to perfection and eagerly awaited the sides to be cooked enough to flip.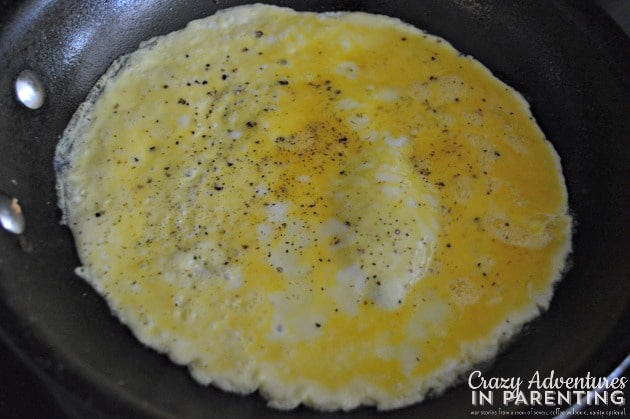 Gah, look at that once you flip 'er over. Beautimous, isn't she? Season-season again, and turn off the heat.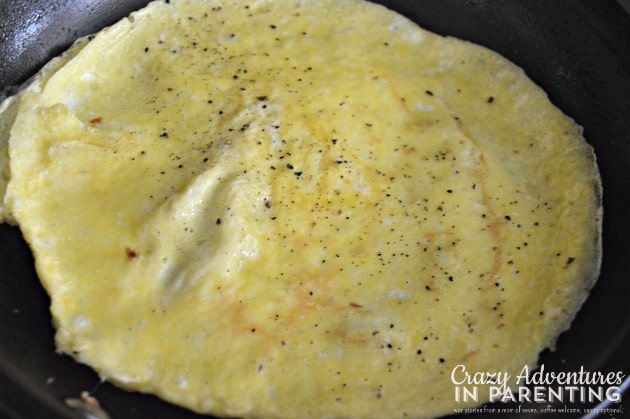 Here you start adding the magic. A little sprinkle here, a little sprinkle there… and a roll 'er up.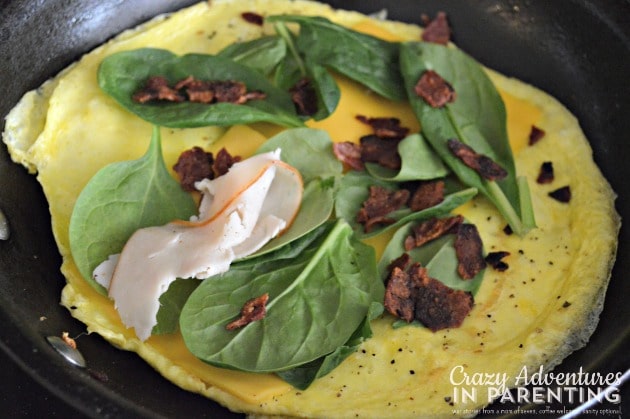 WALA!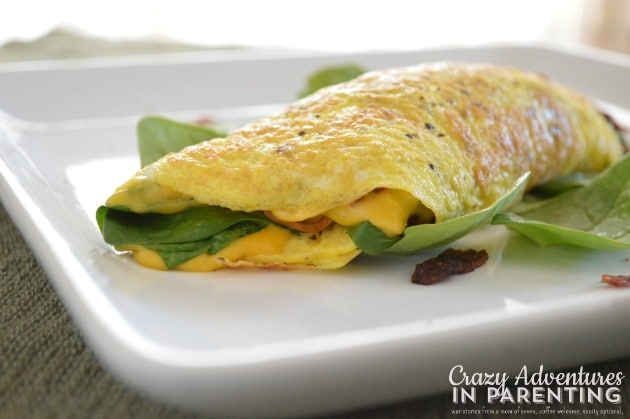 What do you think? Who would you make this Breakfast Omelet Roll for?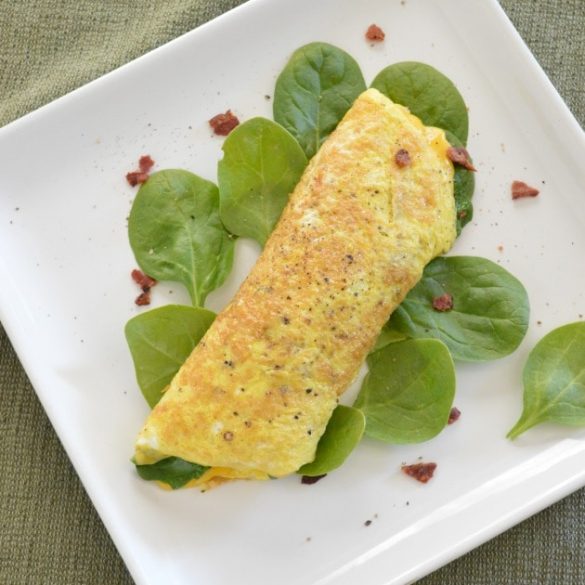 Breakfast Omelet Roll
This omelet roll recipe is for a single serving, but you could easy double it, quadruple it (or more) to serve a crowd.
Print
Pin
Rate
Ingredients
2

Great Day Farms eggs

2

cooked strips of bacon

crumbled

2

slices

of cheese

cheddar preferred (or 1/2 cup of shredded cheese)

handful of raw spinach

couple slices of sliced turkey or chicken

we used lunch meat

fresh ground salt and pepper

garlic

optional
Instructions
(You do not have to bake this to serve, but, should you want to, preheat your oven here at 350 degrees.)

Spray your omelet pan with cooking spray and dab with a little bit of butter, for extra non-stickness. (If you're choosing to add garlic, add it to the butter here to heat up.)

Whisk together both your eggs until really really frothy.

Once the pan is hot and sizzly, pour the whisked egg into the pan, swirling until the bottom of the pan is fully covered and even; season with salt and pepper

Once bubbling and cooked on all edges, flip over with a spatula; season again, and turn off the burner.

Remove the cooked egg from the pan and onto a plate, laying flat.

Start layering the ingredients onto the egg – cheese first (to melt), then bacon, spinach, finally chicken/turkey over top.

Pinching tightly at one end, roll as tight as you can the egg over top the mixture, forming a roll, until you get all the way to the other side.

From here, you can choose to bake it in your toaster or oven in a pie plate for a couple minutes, to really seal together all the flavors.

Serve seam side down on a bed of spinach or over hash browns (or, ooh, even Potatoes O'Brien) and season with salt and pepper gently again over top.