---
We spent 52 weeks in 2013 celebrating what made us happy, and it WAS a fantastic year. Let's make 2014 the year where we really truly focus on surrounding ourselves with only joy and happiness all year round, every month, every week, every day.Tell me, what makes you happy? What is it that you do that you can't get enough of? What makes your soul shine, your eyes beam, and your insides sparkle?Happiness is so very many things for me, and every Wednesday I plan on sharing my answer here with you, on Twitter, Instagram and Facebook. You can join us and follow along by using the hashtag #happinessis on Twitter and Instagram.
---
This was the week I dreaded for the past couple months. The last Happiness Is post from this house. Our house. Next week, this time, we'll be on the road, on our way to visit family, vacation, and to our new home several states away. This one's a toughy. I choke back tears just thinking about it. (Quick, somebody tell me a joke!)
Happiness is… Baby V learning to swim (cough*tread water*cough).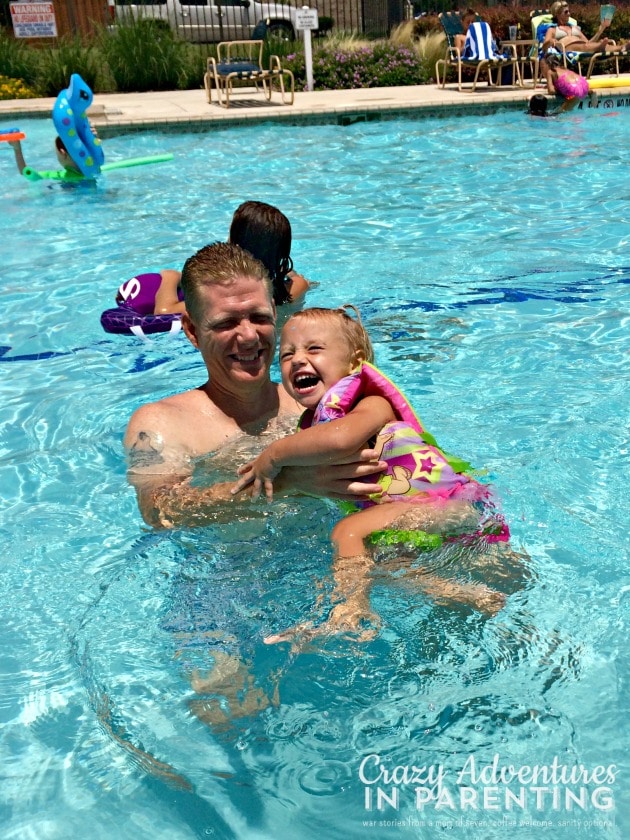 Happiness is… my San Antonio blogging friends.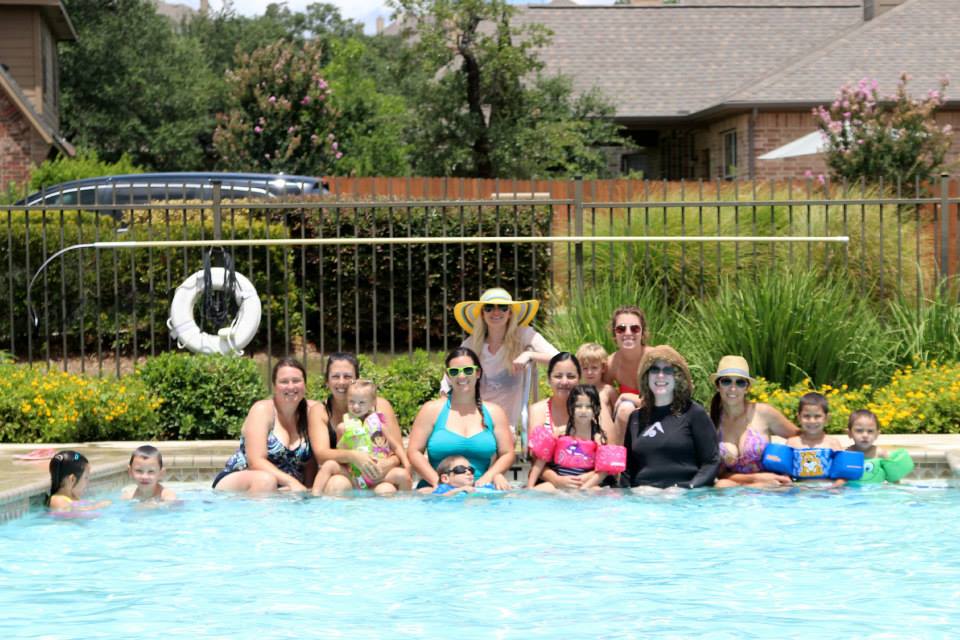 Happiness is.. this Super Moon. Albeit, a crappy iPhone image from the other night, but still, wasn't it gorgeous?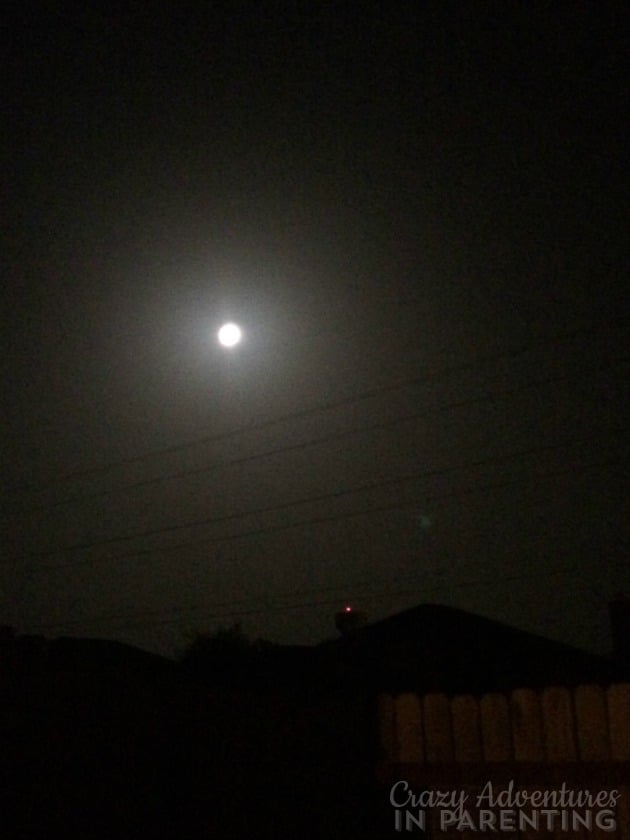 Happiness is… my awesome chef salad I enjoyed for dinner a few nights ago. My husband made it for me, isn't it gorgeous?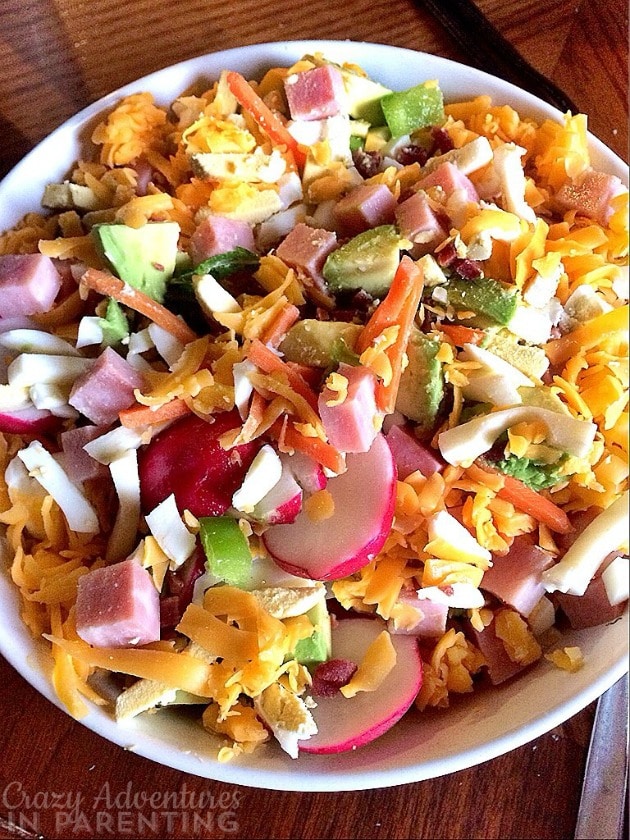 Happiness is… BACON! Turkey bacon, specifically. I had to make a lot for a couple upcoming recipes and dinner, I couldn't resist taking this picture to share some bacon lovin'. YUM!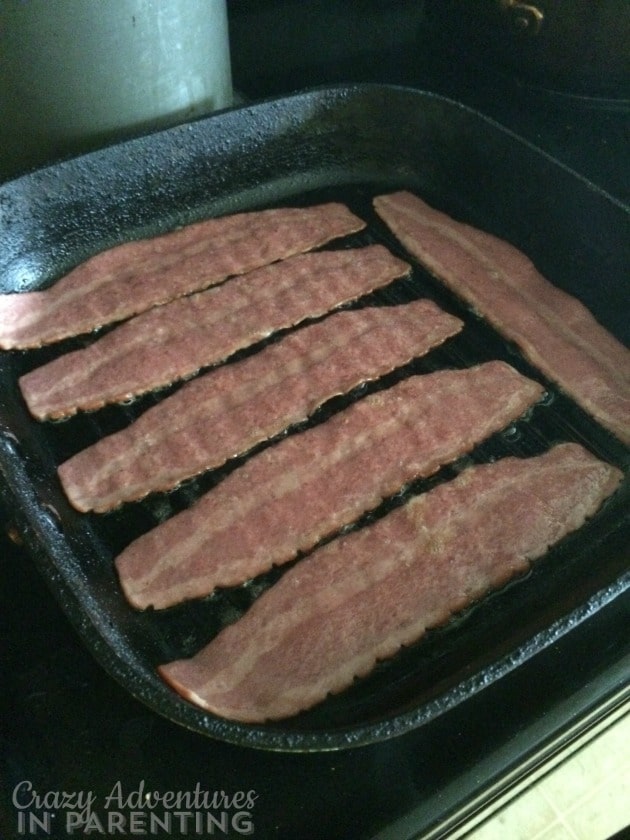 What about you? What is happiness for you? Leave a message of happiness or a link in the comments below to a blog post, Instagram photo, Twitter or Facebook update. You're more than welcome to keep coming back to leave more links to share, and don't forget to click on a couple and like, retweet, and share the love and happiness with others, too 🙂