(I am a compensated Great Day Farms ambassador.)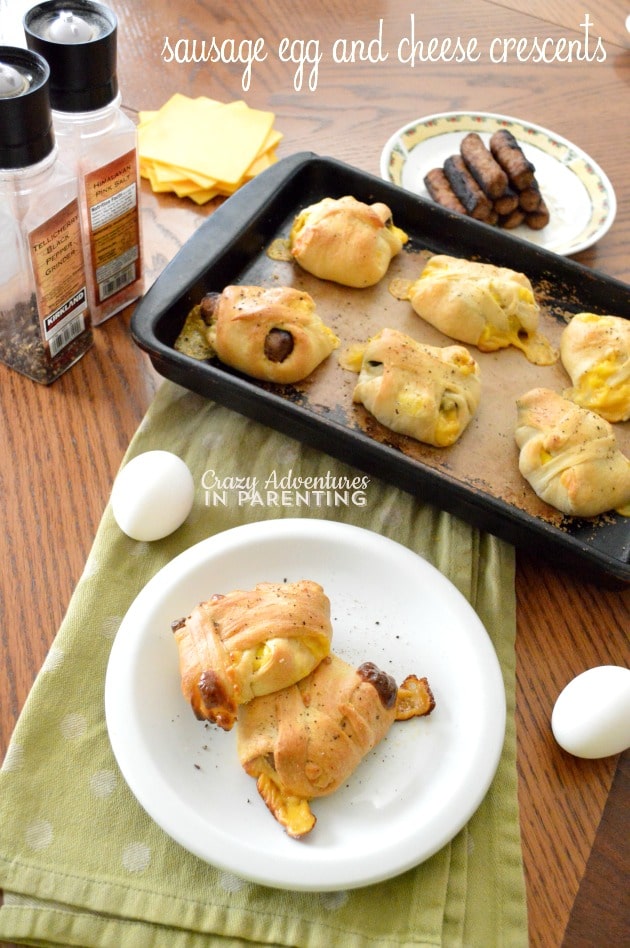 Easy breakfasts that can be made in bulk make me insanely happy. Do you know how easy it is to bulk cook breakfasts once a week for your family, store the remainder in the fridge and freezer, and know your kids can eat healthy, nutritious meals all week long? Anything to make mornings easier makes me a happier mom. (I know you guys feel me, mornings suck, man.)
I'm a huge lover of crescent roll dough (as you know, our preferred brand is Immaculate Baking), and so creating a breakfast crescent recipe was naturally perfect. I might be addicted to all things crescent rolls, so don't be surprised if you see more recipes pop up soon using 'em. 🙂
The full recipe ingredients can be found on the Great Day Farms website, but I wanted to illustrate with pictures how I made it below: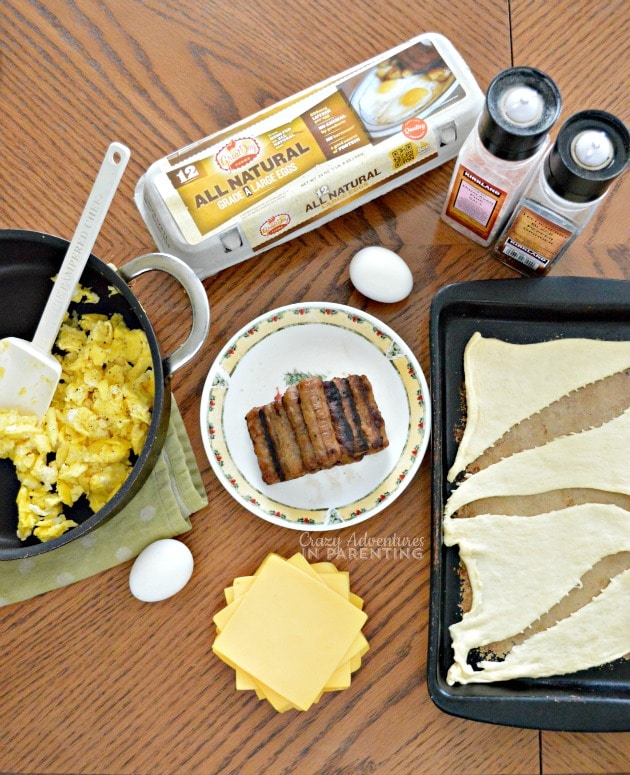 Once all your ingredients are prepared and ready to go (as you see above), begin by laying the cheese down, then the scrambled eggs on top. Continue for all your crescent roll triangles. (You might have some egg left over, which I readily admit I happily snacked on as my tumbly was rumbly. Ahem.)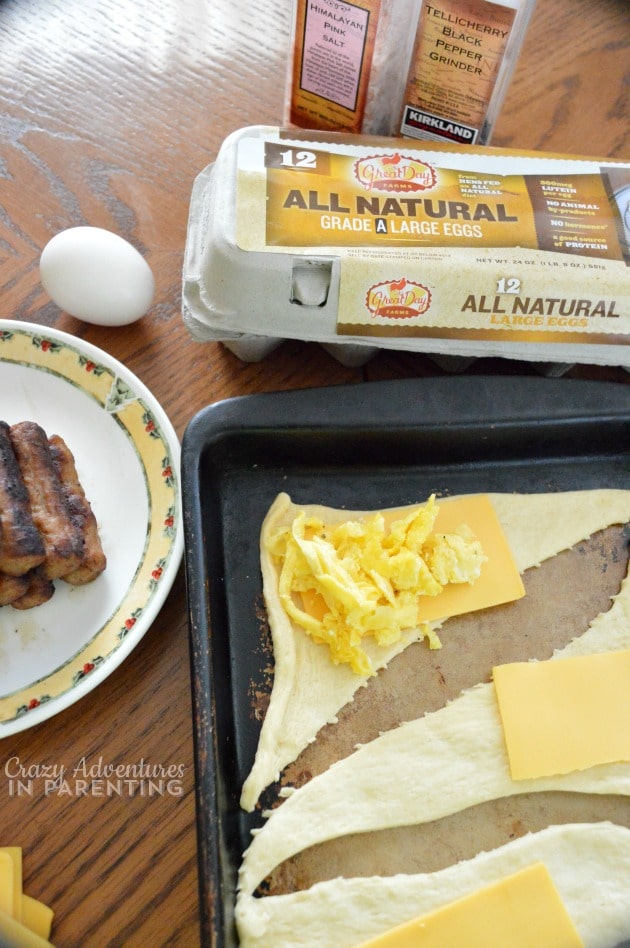 Add your cooked sausage links on top of the egg, and season.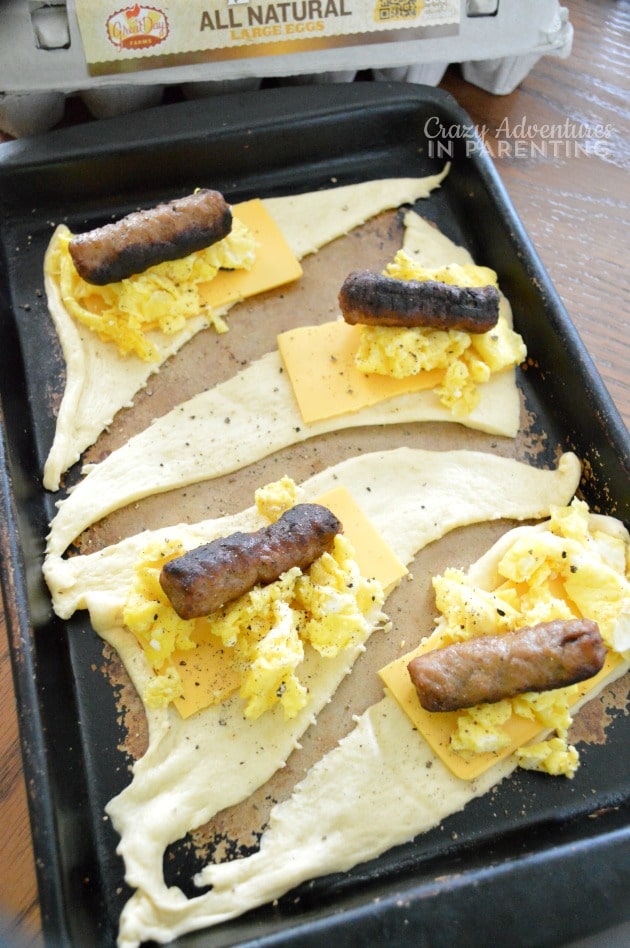 Fold the ends over and press together, ensuring the edges are tucked.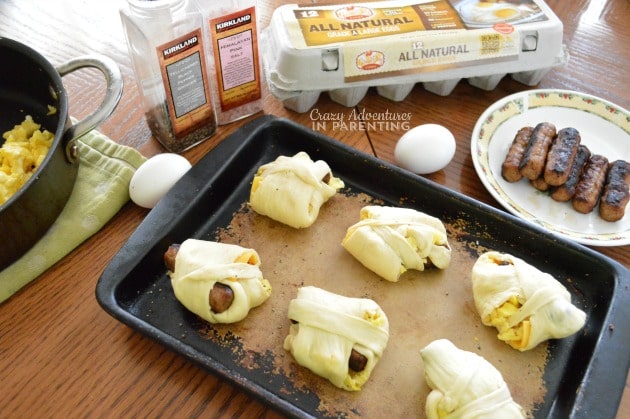 Bake for about 8-10 minutes, or until the tops are golden brown. Once out of the oven, baste a little butter over top.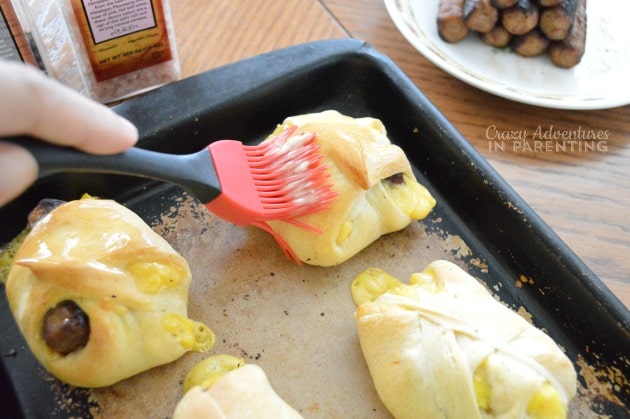 Season again with salt and pepper, too.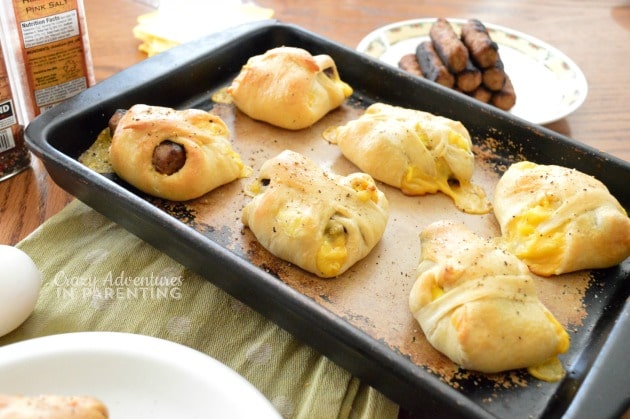 Ta-da! Cheesy sausage and egg awesomeness that can not only be made ahead of time and reheated, it's portable and easy to eat on the go.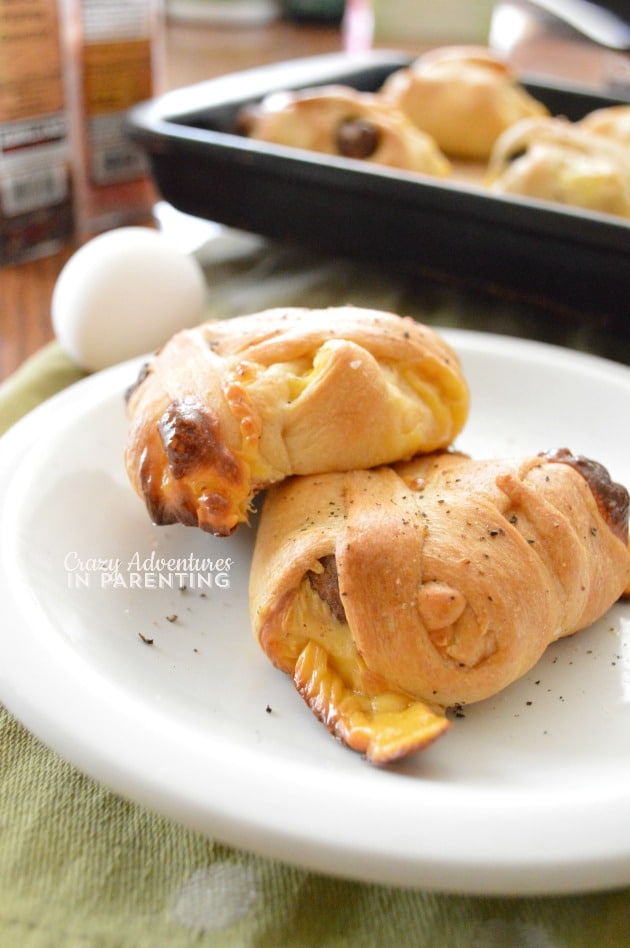 I imagine these babies are going to be pretty handy once school rolls around again, don't ya think?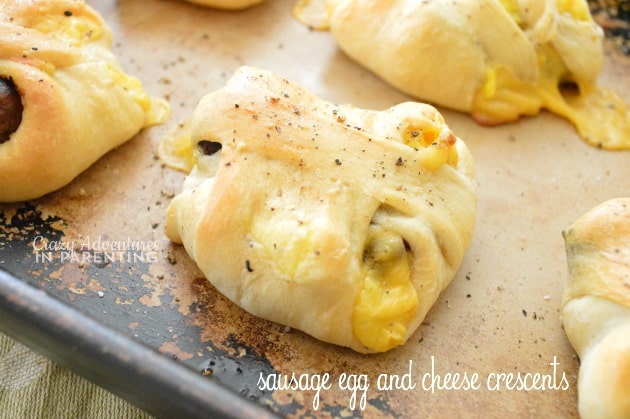 Be prepared to make a lot of them, though – my family devoured these in no time flat!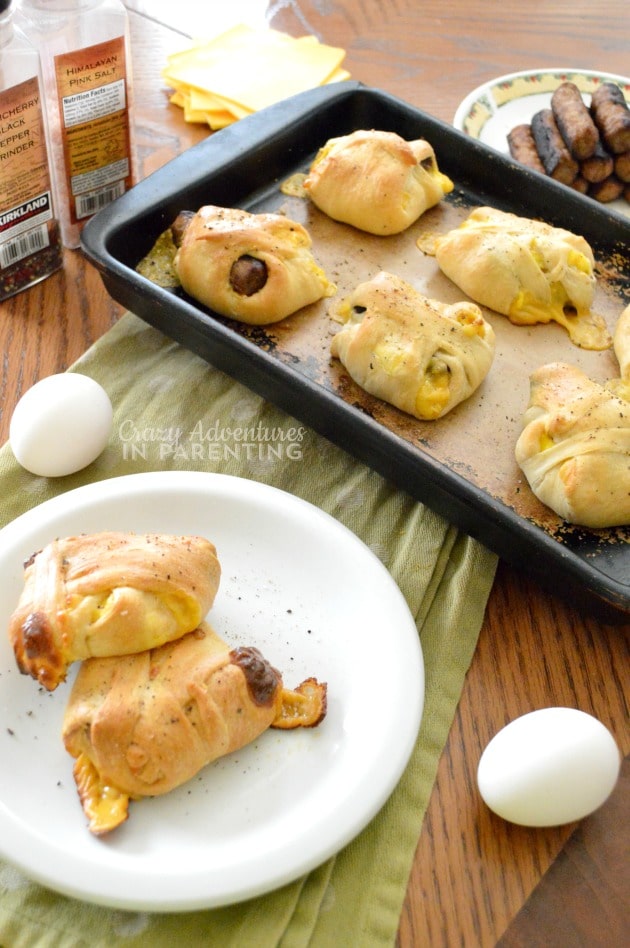 Now that you've read how to make it, be sure to check out the full recipe on the Great Day Farms website! And don't forget to pin this recipe!