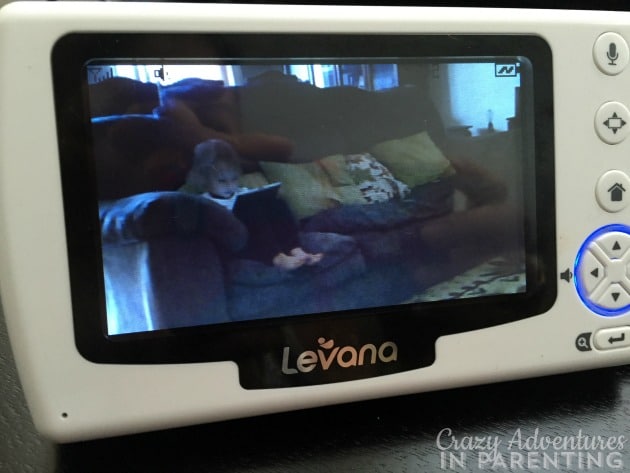 As a parent, don't you wish you had eyes in the back of your head? I need them in this house, especially since it's just me and the baby at home during the day. In our old house, we had a large great room and it was easy to keep tabs on her, even behind the half wall in the kitchen. But in this house, our great room isn't nearly as big or open, and the cut-out half-wall over the kitchen counter area is high, making it hard to see her in the living room playing when I'm cooking.
And I need to keep tabs on her, y'all. Ahem.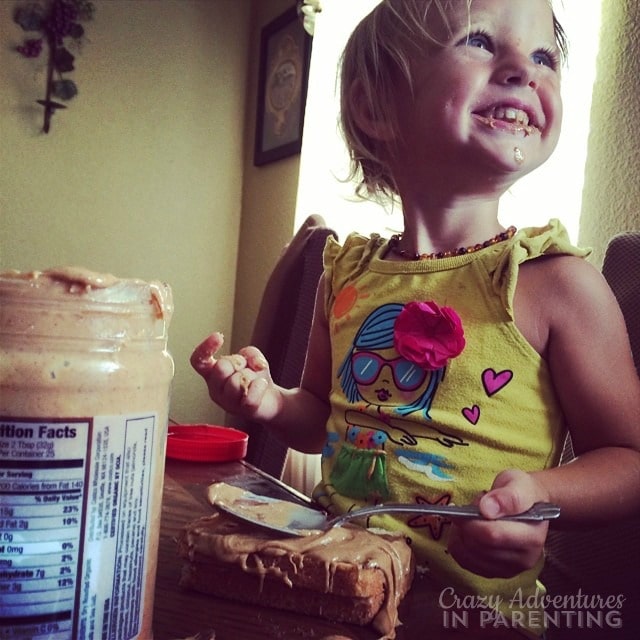 She's my terror toddler and into EVERYTHING. She's little Miss Independence and she wants to play by herself and do her own baby thing. I want to be able to give her that independence and know she's okay.
Enter my life saver, the Levana Stella 2 Camera video monitor. Honestly, I had no idea how big of a game changer this was going to be for me when I agreed to review it.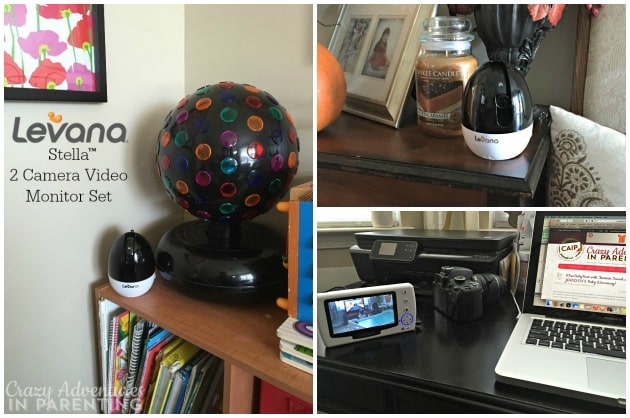 Guys – I can talk to her. I can see her in two different rooms with two cameras and easily switch from one to the other. I can move the camera as she moves around the room, I can zoom, and I can take the screen with me, so that it's not chained to a plug. DUDE!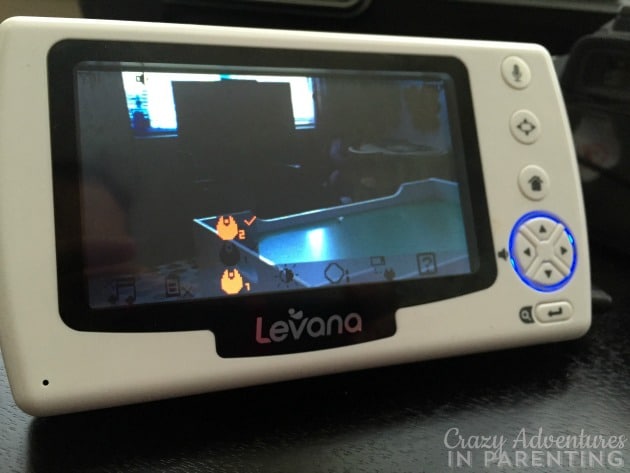 The Stella monitor features a large screen, and their cameras not only pan/tilt/zoom, but they do it quietly, which means you can do it while your baby naps or sleeps without disturbing him/her. Plus, it has night vision (if you're watching at night)!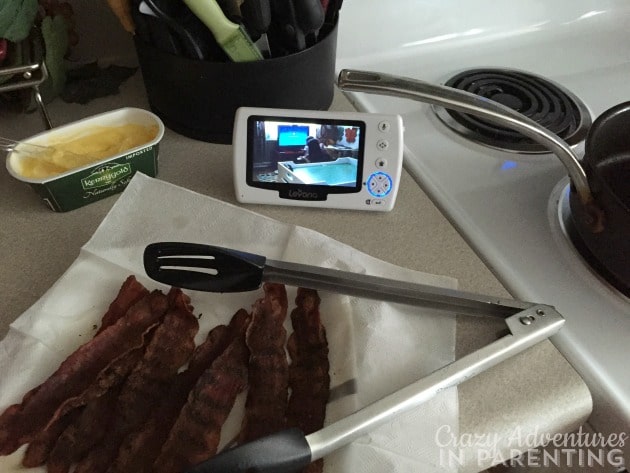 I'm also a huge fan of the fact that it's mobile and not stuck at my desk on the charger – I can walk with the monitor from room to room, use the restroom (with the door closed) and still keep an eye on her! Rejoice!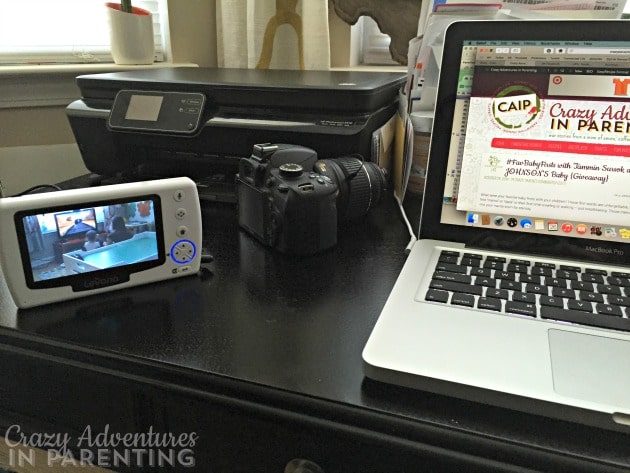 Also, if you have more than one small person at home with you, guess what? With two cameras in two different rooms, you can watch them both! (And this monitor can expand to up to FOUR cameras!!!)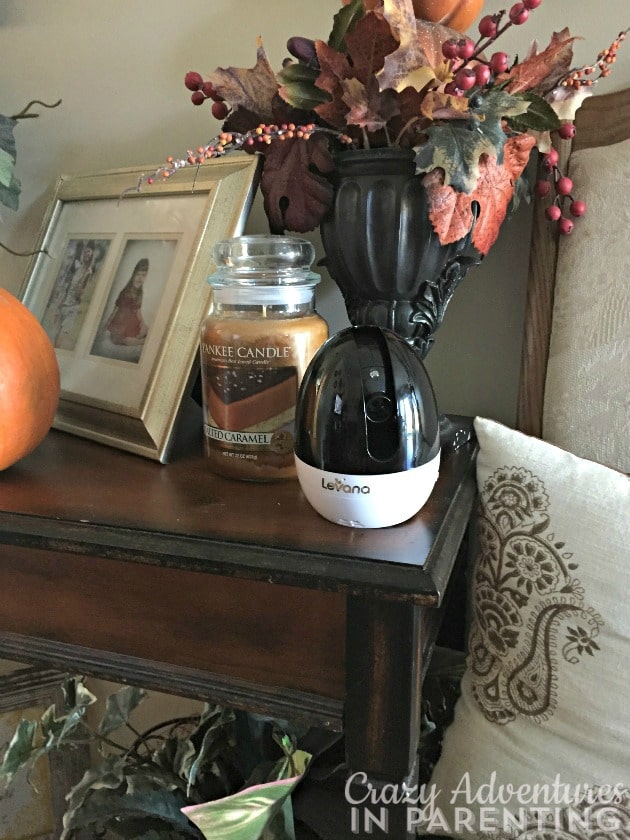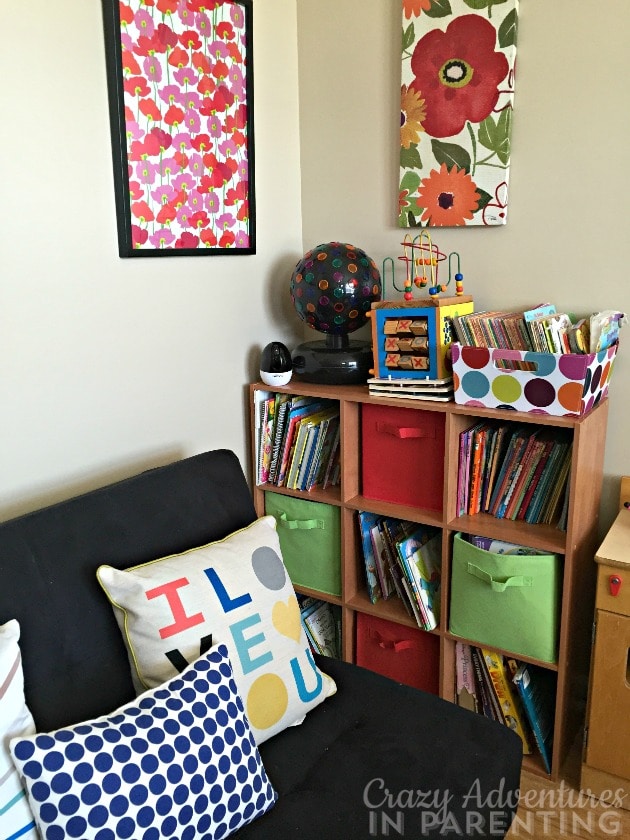 It helps for when all the kids are home, too. If my husband and I are in the living room together, and the kids are in the playroom, we can keep an eye on them from our end of the house. Gone are the days we have to call out "What's wrong?" when we already can see what they're doing.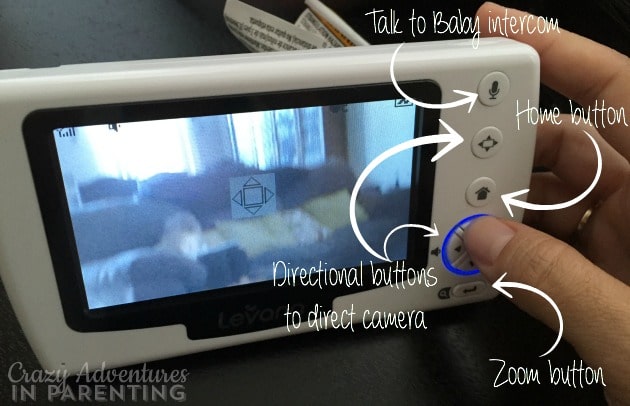 Want to win it? Share your Halloween photos to win a Stella 2 Cam Video Monitor!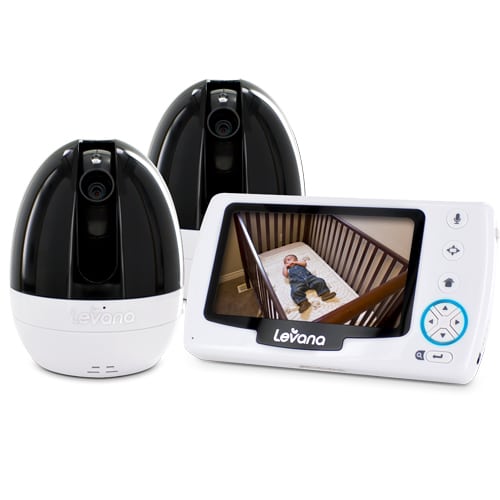 Levana is celebrating in October with their special "Do More Knowing Your Child Is Safe" promotion. Share the fun with us by sharing images of your little ones in their Halloween costumes as we celebrate #Levanaween all month long!
Share pictures of your kids in Halloween costumes on Twitter or Instagram using the hashtag #Levanaween for a chance to win! You can also upload your image on Levana's Facebook app, too. One randomly selected winner will receive a Stella 2 Cam Video Monitor just like mine!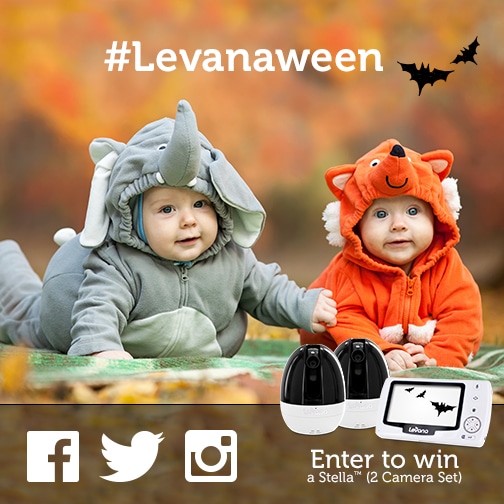 For more detailed information on Levana's digital wireless baby monitor products, visit MyLevana.com. You can follow Levana on Facebook, too.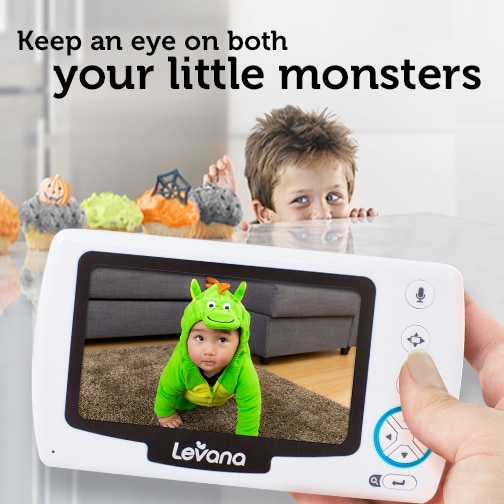 This is a sponsored conversation written by me on behalf of Levana. The opinions and text are all mine.