This is a compensated post that contains products given and affiliate links.
I can't even believe I'm about to say this, but (whispers) there are only 64 days until Christmas.
I. am. NOT. READY. I mean, it isn't even Halloween yet and I know you're wagging your finger at me. "Lisa?! Why are you bringing this up right now? OMG!"
I'm with you! I am! I'm in denial that the holidays are coming up soon, and I'm just putting one foot in front of the other and trying to make it to Halloween in one piece and then I go and throw the "Holidays are 64 days away" curveball atchya? I KNOW!
But.. I can't help but do it, because there are AWESOME THINGS TO BE HAD OUT THERE, friends! While working on my gift guide for this year, as well as shopping for household things and for Halloween, I've come across sales 'n stuff that are happening RIGHT NOW that you need to be made aware of that are just TOO GOOD to miss. Break out those holiday gift lists (or start making 'em), let's get this goin' onnnn!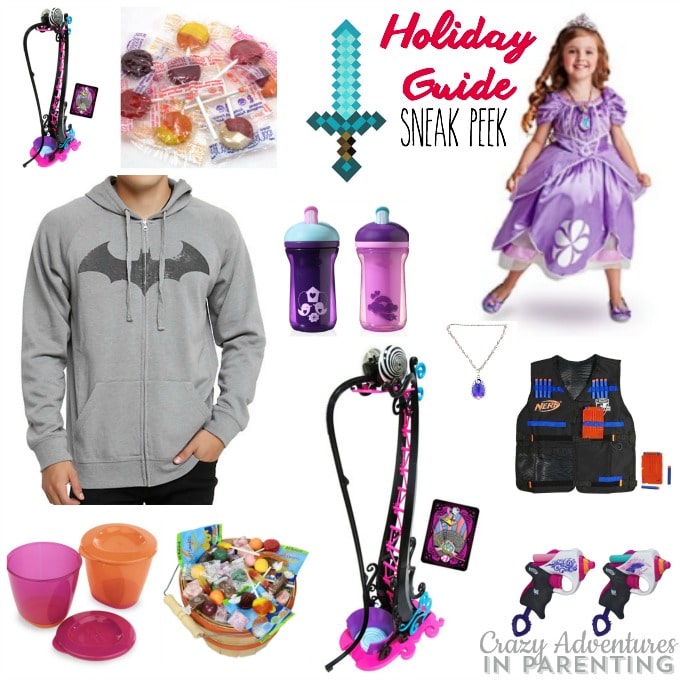 First, take this opportunity to stock up your dress-up trunk with Halloween costumes. Shop the sales you see out there (you know I've posted a ton from BuyCostumes.com) but SHOP THE SALES, people! Did you get your daughter a princess costume but she really wants the shoes and crown to match? Snatch them up and wrap 'em as a gift! She doesn't need to know you got it now? Does your son want a Toy Story birthday party in a few months? Why not stock up on the costume stuff now (or even right after Halloween) so he can dress up for his party!
Also, prepare for holiday baking (perhaps baking presents?) by stocking up on candy now! A lot of retailers are offering sales on candy for Halloween – this candy will STILL be good in time for baking for the holidays, so why not?
I noticed, while shopping for parts of my Abby Costume that Hot Topic has a really good sale 20% off EVERYTHING right now, too. (Including clearance.) If you like super heroes, television-themed merch, or if your tween or teen likes the long knee-high socks, chunky boots, and cool, funky clothes they offer, check it out and get in on that great sale!
I'm taking this opportunity to shop sales for snack cups and new funky plates and stuff for Baby V. We lost one of her favorite Tommee Tippee cups at the park (sad face) and I know she misses it. Little does she know I've doubled up!
As always, Amazon.com has some wonderful sales and deals right now, to include their Daily Gold Box savings. No need to wait until Black Friday when the sales are already great now!
Also, do NOT wait until the holidays to get The Amazing Zhus™ at Walmart. Pre-order them now, they're going to sell out if you wait! We were sent the High Dive, and the kids are BANANAS over this thing!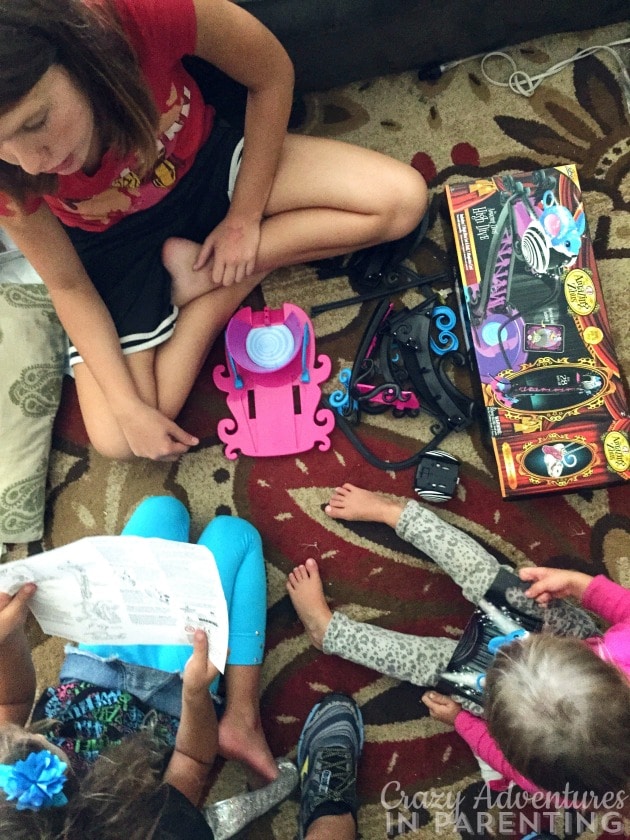 Tell me, what's on YOUR shopping list this year, and who's it for? Hubs? Kids? Or are you getting a little sumthin' sumthin' for yourself?