I participated in this program on behalf of Aetna and The Motherhood. All opinions are my own.
The holidays always bring about a sense of nostalgia for me, and a yearning to be the arms of my family once more. We're unable to travel to see them this weekend for Thanksgiving, so I'm sitting here, saddened, counting the days until we see them, hopefully next month.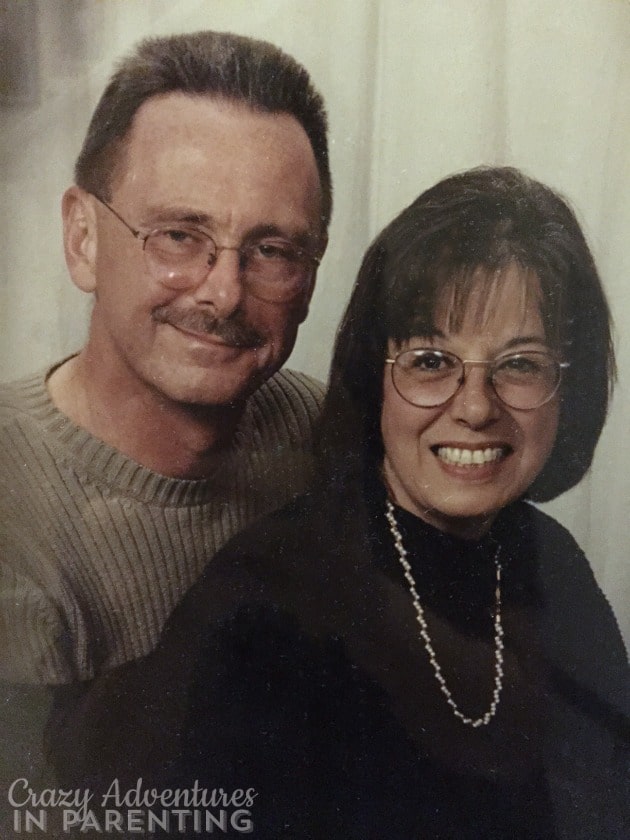 I want my parents to be around for a long time – to see each of their grandchildren graduate high school, college, and then go on to get married and have their own babies. I fondly remember our hour long drives to the Bronx to visit my great-grandmother. She was the healthiest old gal you could imagine – growing her own vegetables, everything from scratch. She'd fix her tomato sauce with tomatoes, peppers, and herbs straight from her garden right there. She'd eat the fat off of the meat she was trimming, and was the fastest knitter and crocheter I've ever seen in my entire life. She gave the clothes off her back to just about anyone that needed it, and I miss her. I think my husband and kids would've loved the HECK out of her, and I'm so grateful for those 16 years I had her in my life.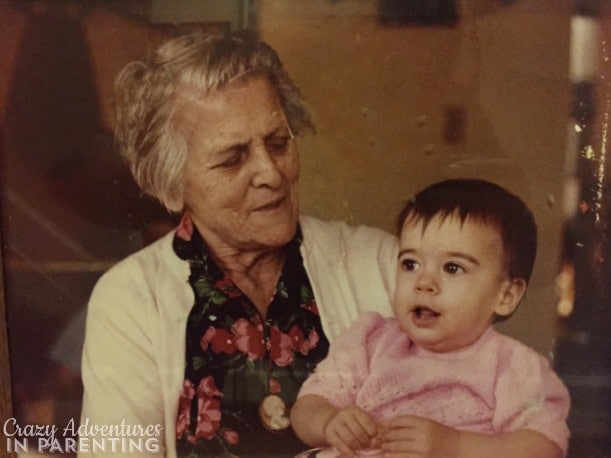 I want the same for my kids, and for my children's children. I want them to visit my parents, and my in-laws, and have their own grandparents' and great-grandparents' experiences to remember as fondly as I've remembered mine. It's tough, though, being in a different state than both sets of parents, wondering if they're okay, they're eating well, if they're exercising and staying healthy. You don't think the tables will turn, that you'll eventually become the nervous "parent" looking out of over your parents as you do your children, but you totally are, and do.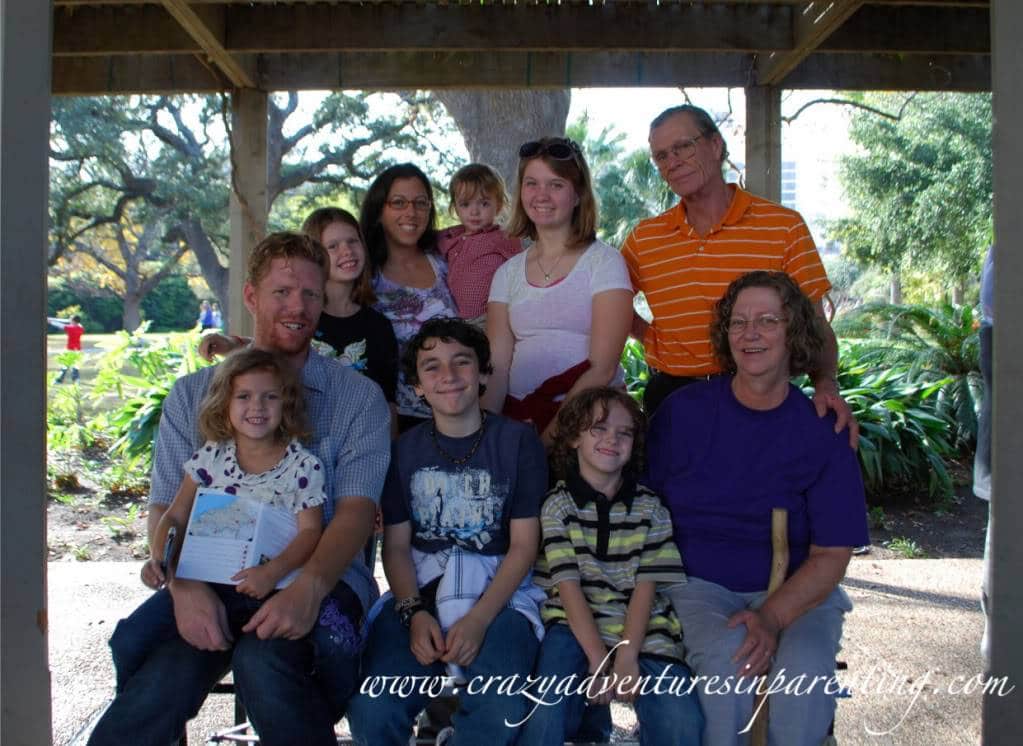 Personally, losing the baby weight was one of the best things that ever happened to me, it gave me ME back. It renewed my lease on life, and I felt it only improved my quality of life. I've always loved fitness in many forms, but being larger, it hindered that love because I felt "too big" to do anything. Besides being a normal, active kid, I remember fondly dancing to "Sweatin' To The Oldies" with my mom in the living room, because we both loved to dance and Richard Simmons enthusiasm and song choices were infectious. I loved the impromptu dance parties we'd throw in the house, blaring records in the living room and dancing "just because." I know my mother doesn't do it anymore, but she sure loved to dance and be spontaneous like that. I sure wish we could be like that again. If I lived close by, I'd make sure there would ALWAYS be impromptu dance parties at grandma's house. Unfortunately, being military, we don't live nearby, and we don't get to visit enough.
Even before becoming a mother, I always worried about my parents and their health. My mother suffered debilitating migraines when I was small, and seeing my mother hurt and in pain scared me. It scares me even now. My dad's shoulder surgery from pitching for a baseball league, forcing him to quit, that pain and those things stick with you. I've done so much to ensure our health so that my kids don't ever see me sick and hurting, but it's tough to still be a daughter and not be able to help or care physically for your parents so far away.
Are you worried about your aging parents as I am? I sure I'm not alone. If you are worried like I am, perhaps take the time this holiday when visiting to discuss their health and plan of action? Maybe make some health goals for the new year? I know I'm contemplating getting my parents a FitBit or some other similar device, and maybe making it a challenge to one-up each other with daily steps? I don't know, but I sure like the idea.
Another thing to discuss over the holiday is insurance coverage. Ensure your parents health needs are covered, and that they're making the most out of their coverage, too. Perhaps taking the time to see if their coverage is meeting their needs, and see if other coverage, like AetnaMedicare.com, could help them better, especially with chronic or pre-existing conditions?
Did you know, out of 5000 grandparents interviewed, one out of four said their biggest health concern was paying for health care? Almost one in five said their biggest health concern was managing a chronic condition. I know first hand that my parents are worried about both of these, too. This isn't a position they or any grandparent should be in, though. You can almost always make a chronic condition better – in most cases, chronic illnesses get better when you take care of them better. I'm hoping to help my parents in any way that they need me to, so we can make their issues better, too.
40% of grandparents say that exercise is the hardest health habit to form now, that if they could do it all over again, they'd have started exercising more regularly 20 years ago. This really has me focusing on making exercise and fitness a priority, not only for myself and my husband (given in 20 years we'll be grandparents, and our time is now), but for my children, too. I want my kids to grow up strong and healthy, so they hopefully stay active, even in old age, and don't have this regret in the future.
I hope my parents see me taking responsibility for my family's health, and resolve to do a better job of taking care of their own health, too. I hope to look at what plans are available to them during open enrollment so they can make an informed decision as to whether their needs are being met. Encourage your parents to look at what their health needs, medications, and physicians to find plans that will match their needs.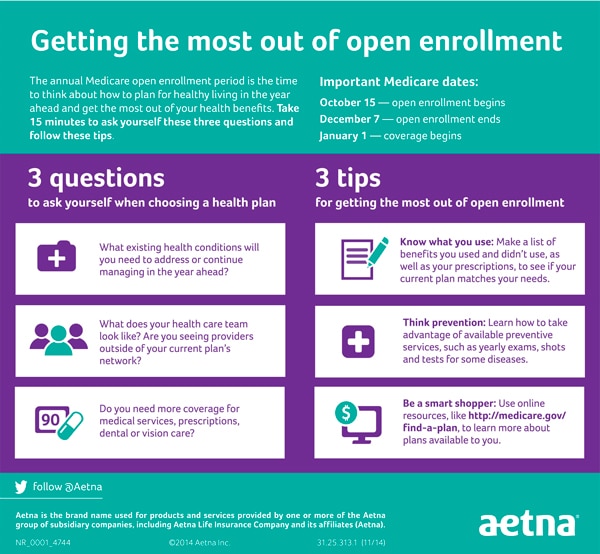 Visit here for more information about how you can help your parents and aging family members get the most of their health in the year ahead.