Calling all Percy Jackson fans: Come check out these Percy Jackson gift ideas for the ultimate fan in your life!
This post has been sponsored by Disney Book Group. All thoughts and opinions are my own.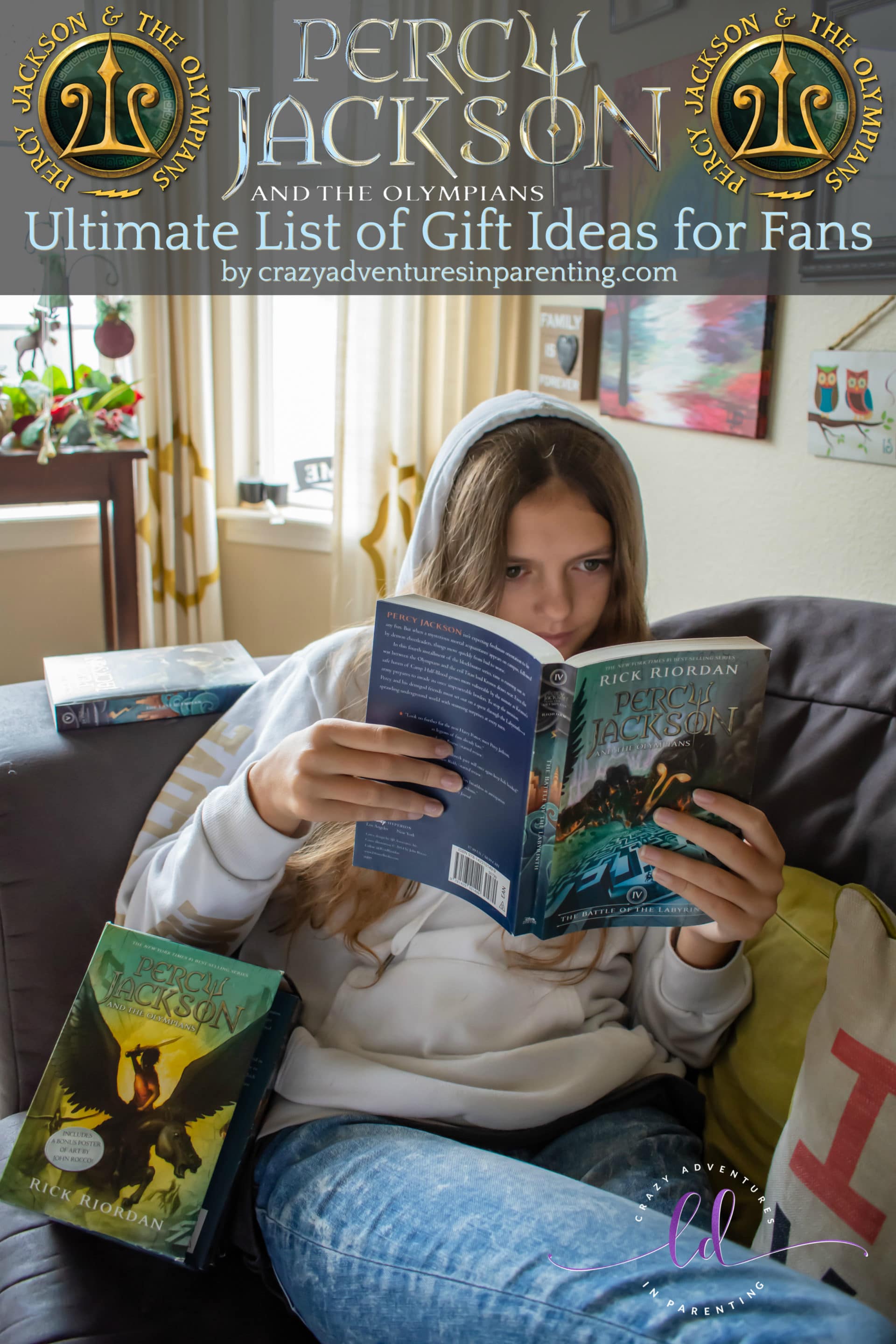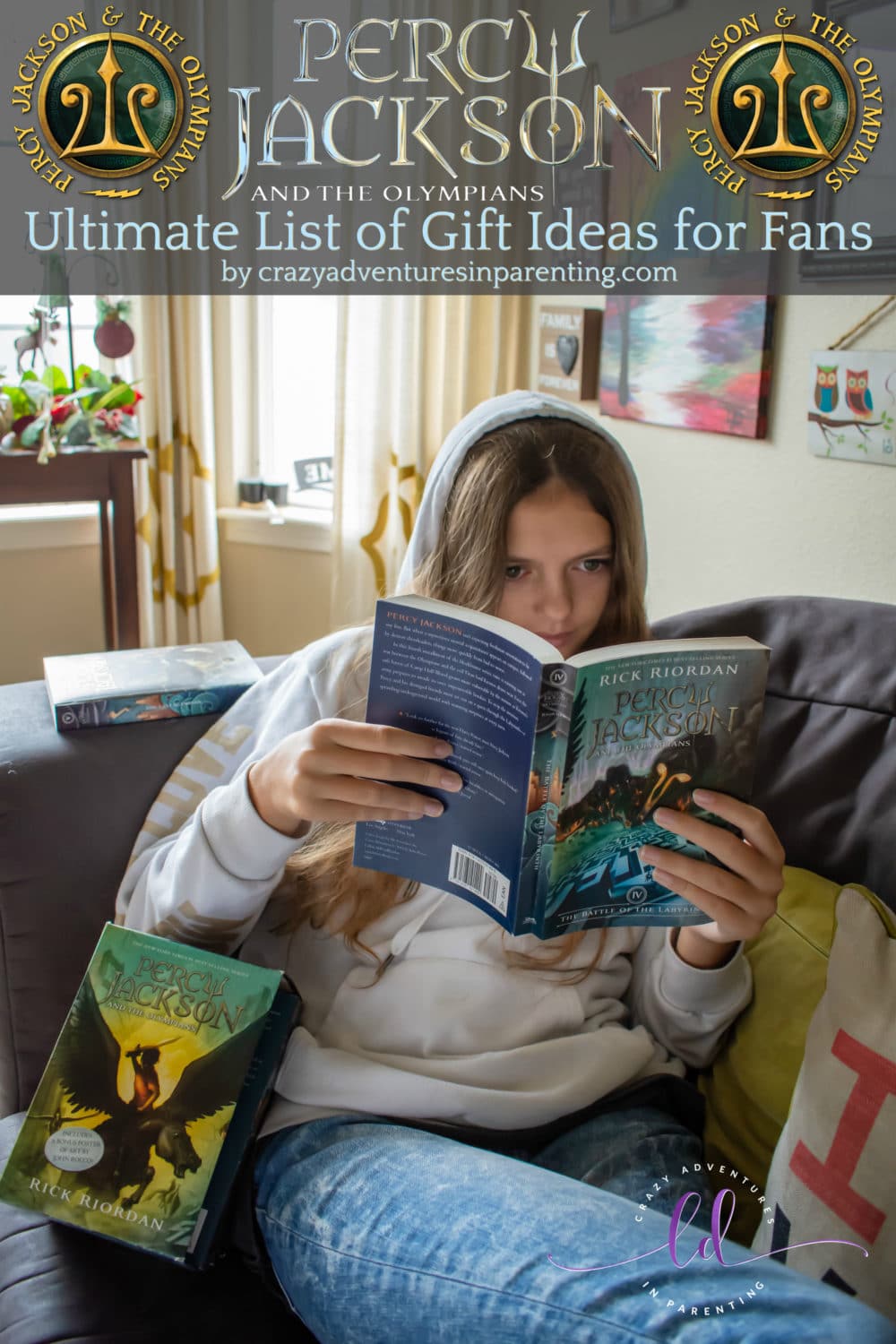 Percy Jackson Gift Ideas
This is it, friends! My kiddos are completely hooked. Rick Riordan, you did it, didn't you? They're totally indoctrinated. It's happened. My oldest daughter could NOT be happier to hear the murmurs of Percy Jackson over meals at the table. She had to break in, interrupting discussions about Greek mythology and all kinds of Percy Jackson goodness. She's digging it, nerding out with her siblings about one of her most favoritest book series of all times. In honor of this series and all they've accomplished reading over the summer, please feel free to ogle with us over this ultimate list of gifts for Percy Jackson fans! Tons of Greek mythology-themed gifts to choose from, save for later, share with friends, and more!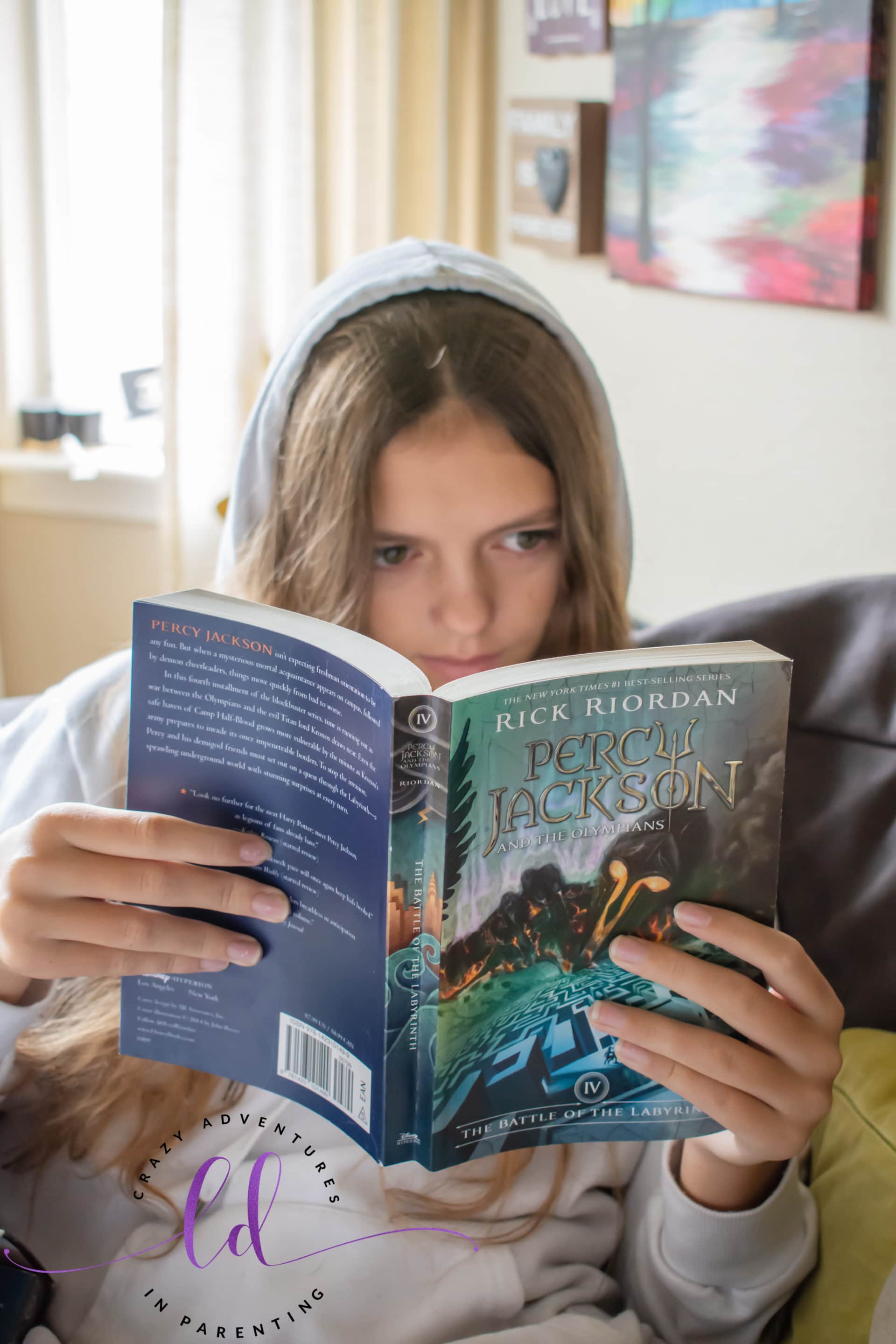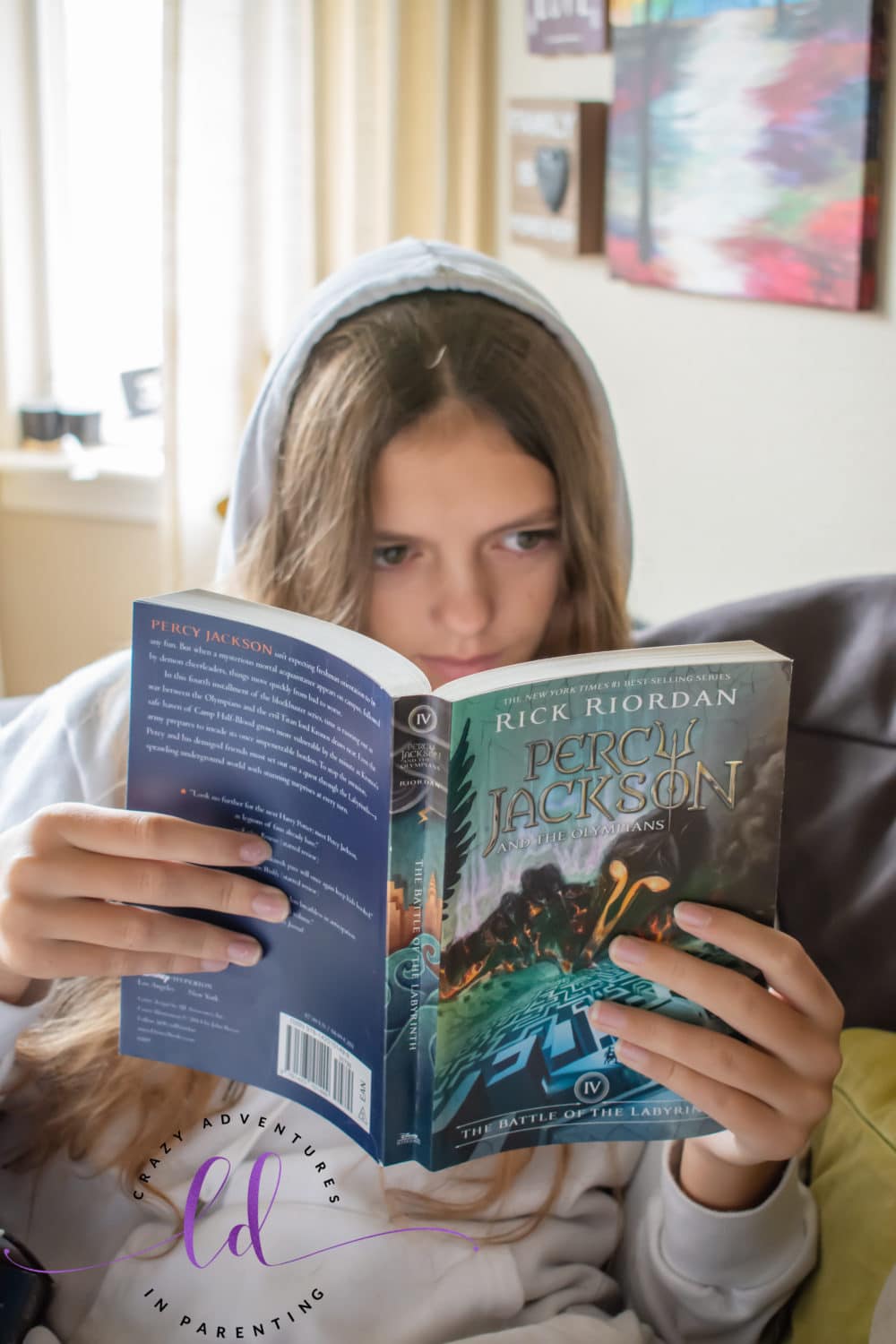 Reading Percy Jackson & the Olympians this Summer
Our kiddos have thoroughly enjoyed reading the Percy Jackson & the Olympians book series this summer. We've had quite the wet summer that dampened our outdoor plans a good portion of the time, and this book series provided some much-needed boredom relief. In fact, I found them gravitating towards reading a lot more with an entire series before them eagerly awaiting to be devoured! When the weather wasn't so wet, we spent summer nights around the fire snacking on s'mores, enjoying time as a family. Several times we were caught discussing Greek mythology and this series!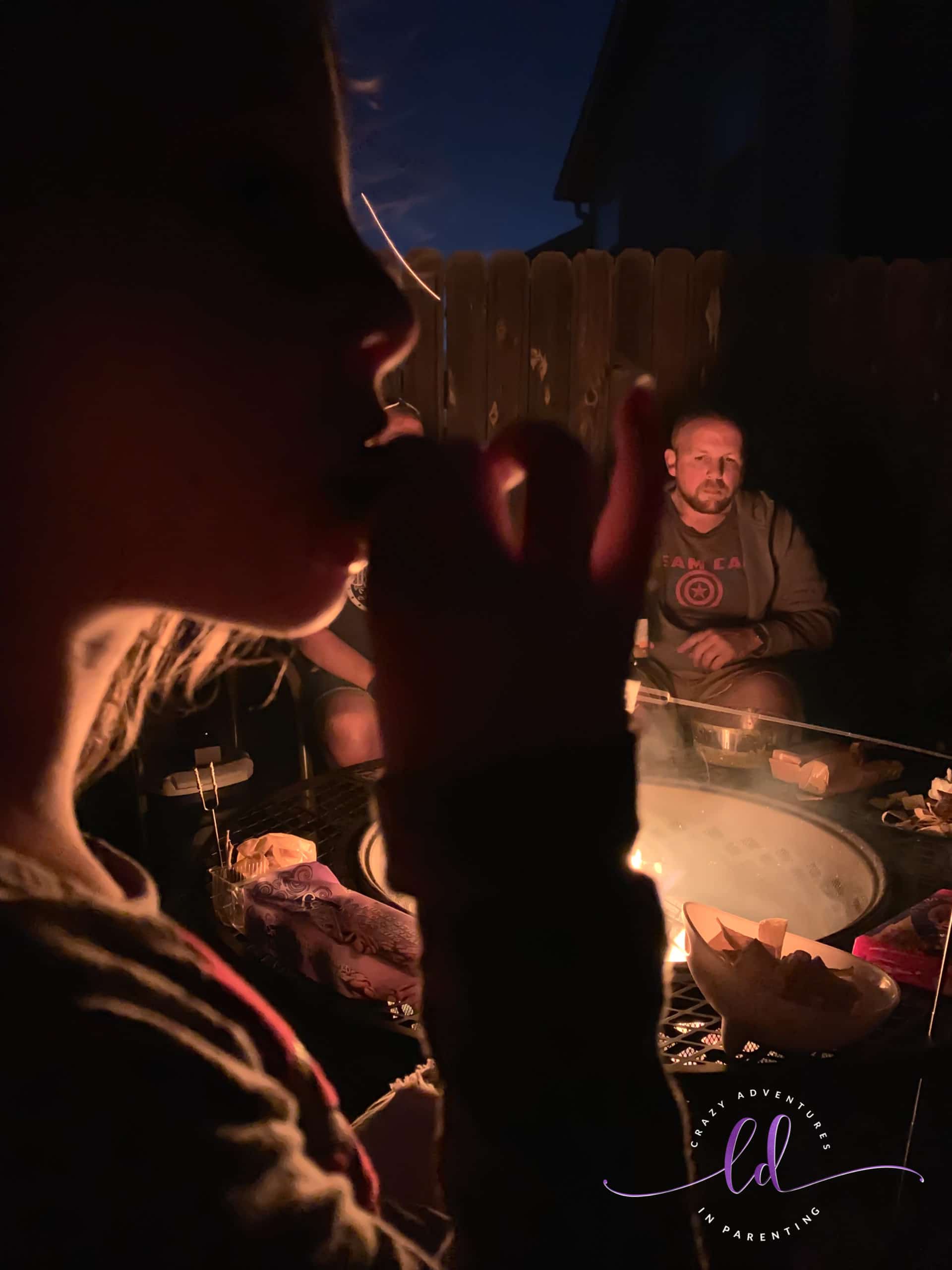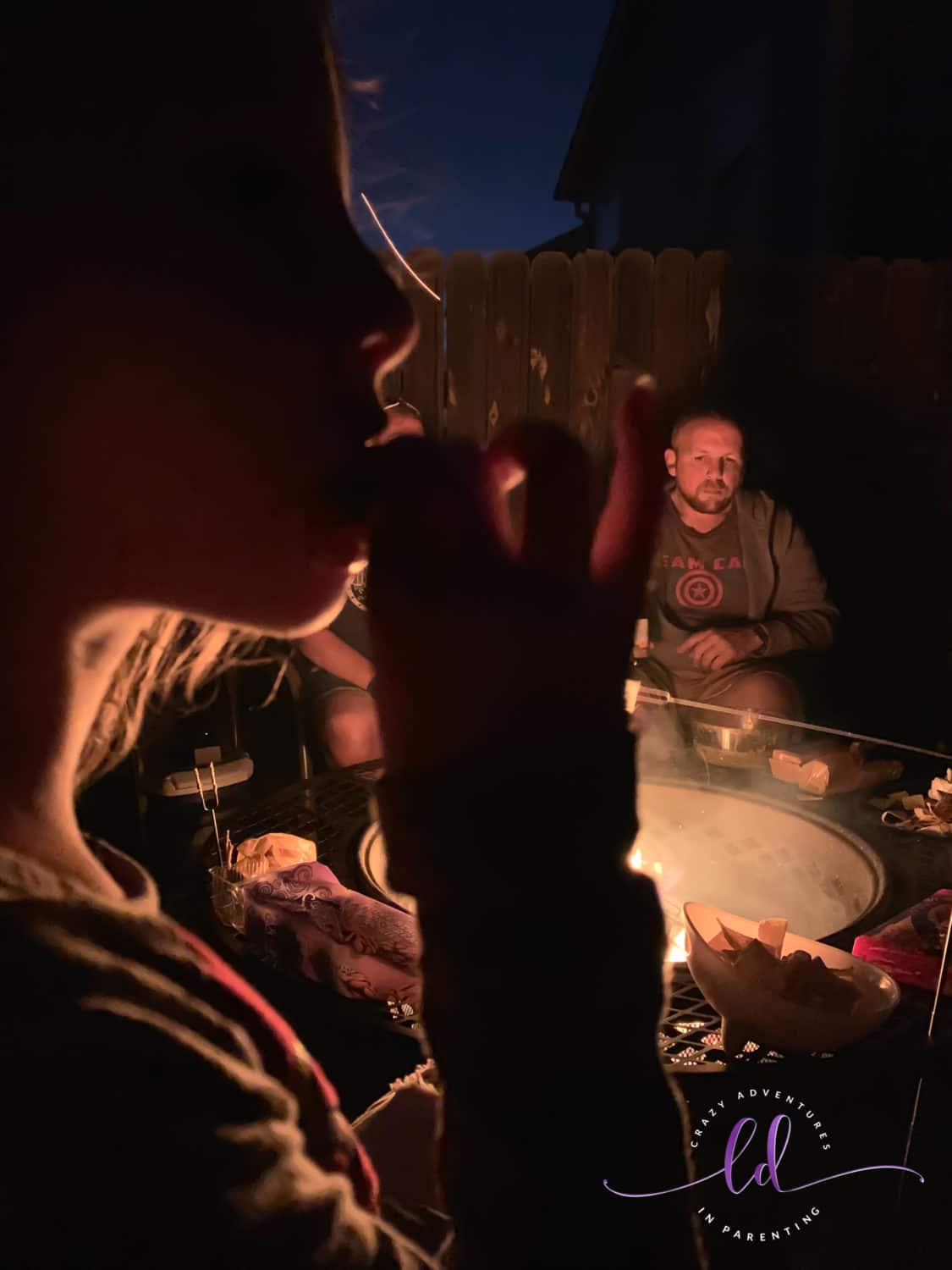 Gift Ideas for the Percy Jackson Fan
In an effort to help fuel their love of this excellent series by Rick Riordan, I compiled a fantastic list of gift ideas for the Percy Jackson fan. All my kids are big fans now, even though some still aren't done reading the series yet! My daughter is on The Battle of the Labyrinth (book four chapter 10) and my son is almost to book four himself. If they hadn't been busy swimming and skating this summer, they probably would be done with the series by now! This summer reading challenge we took on got the entire family involved, the older kids (who had already read the series) reread it with the younger kids this summer! With all the excitement we've been having, they want to showcase their love – and they can now – with these gift ideas!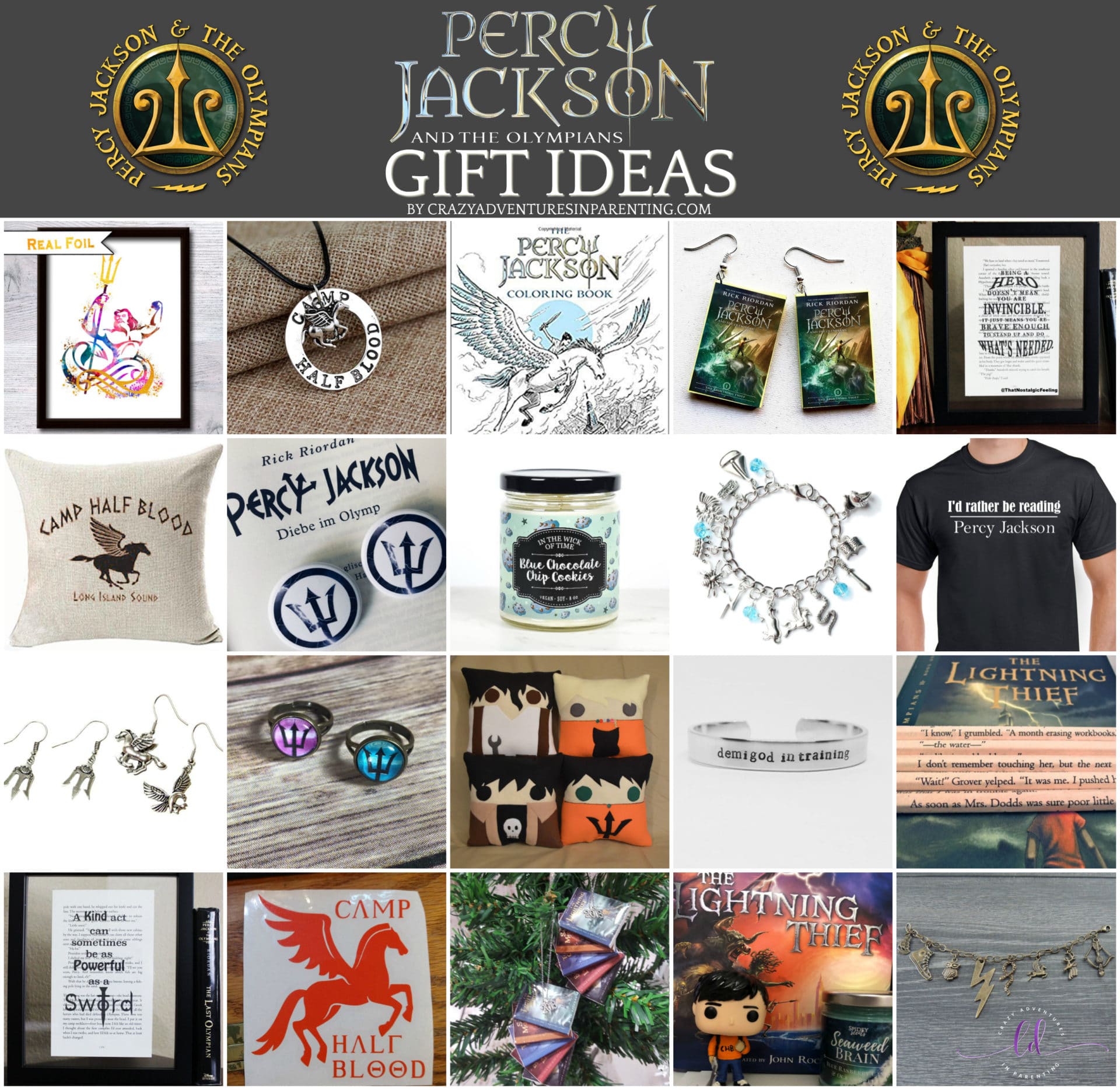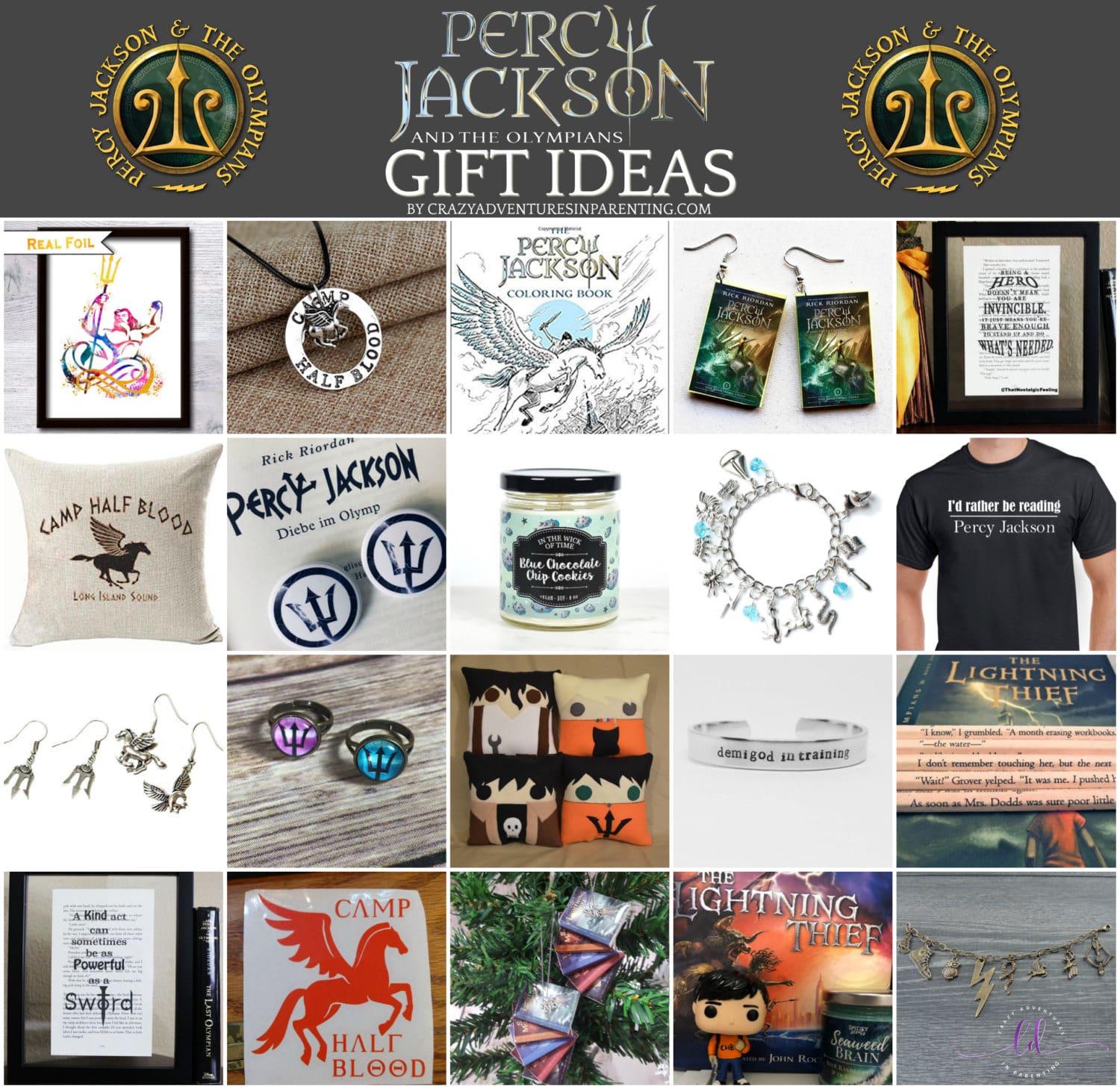 Ultimate List of Gift Ideas for Percy Jackson Fans
If you haven't already purchased the Percy Jackson & the Olympians Boxed Set, do it! Below are the other fun Percy Jackson gift ideas I've searched and found online in order of the way they appear in the above graphic:
First row from left to right:
Percy Jackson Poseidon Foil Sign
Second row, from left to right:
Percy Jackson Throw Pillow Cover
"I'd Rather Be Reading" Percy Jackson T-Shirt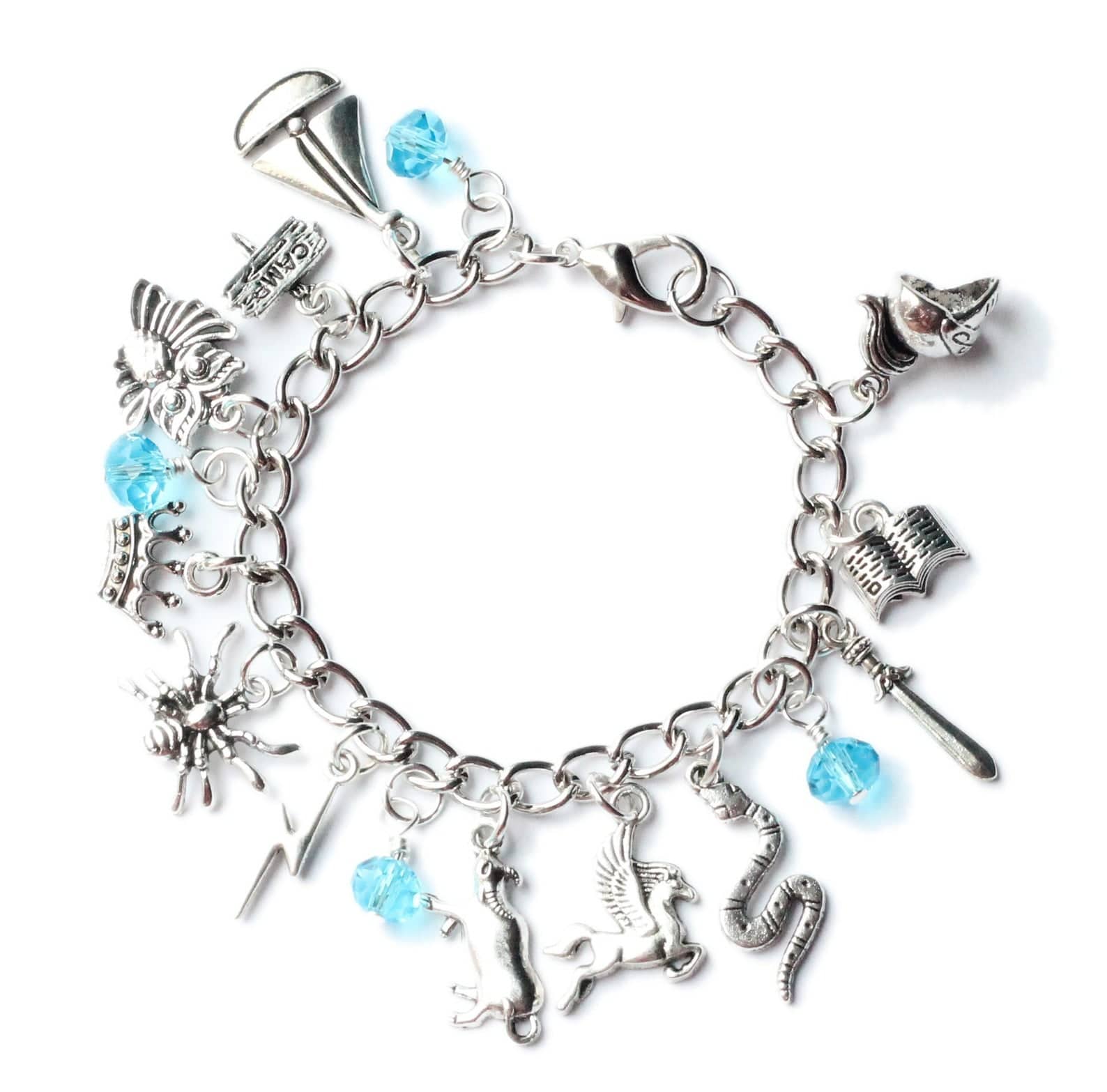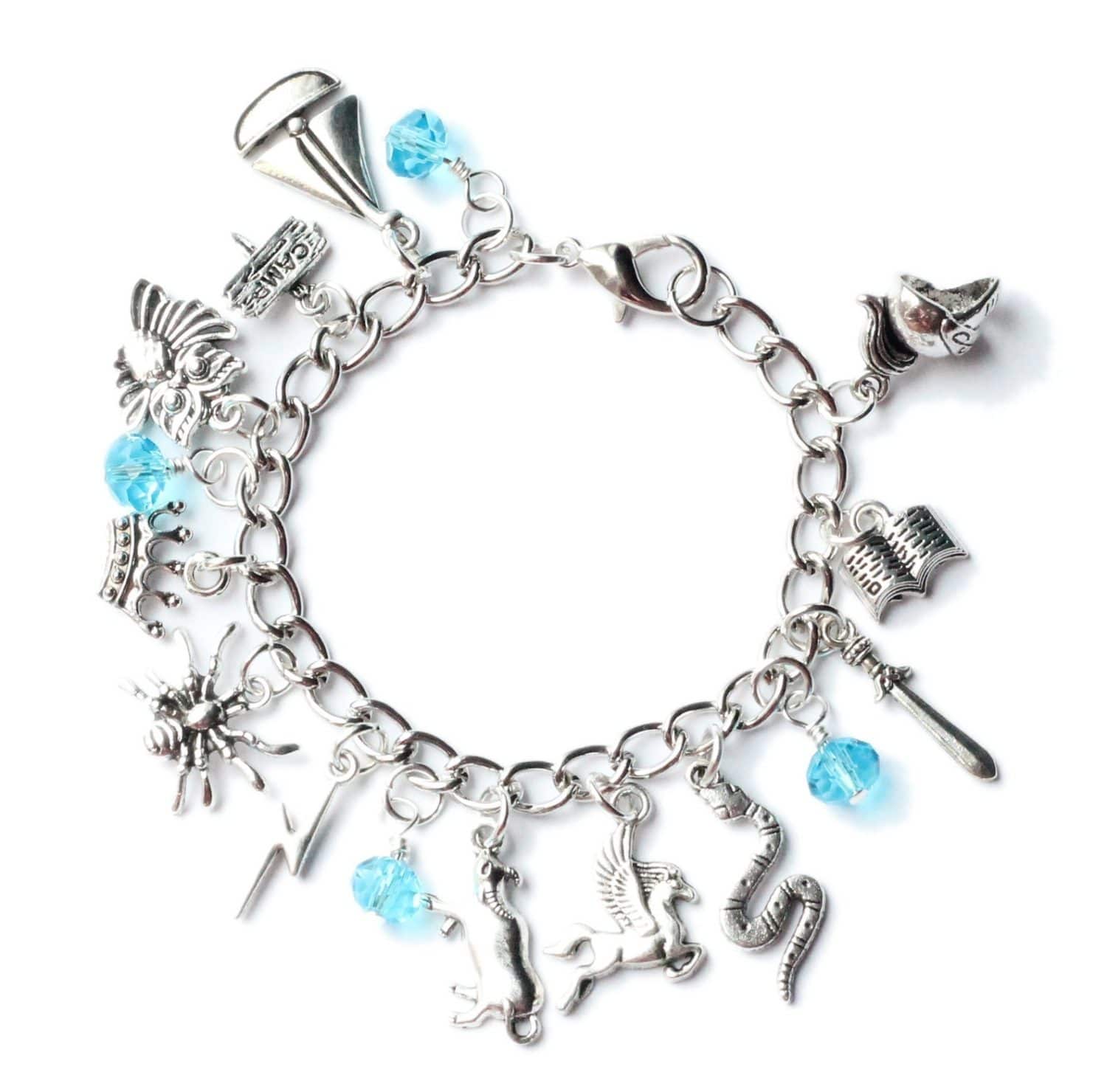 Third row, from left to right:
Percy Jackson Inspired Adjustable Ring
Percy Jackson Hand Stamped Cuff Bracelet
Percy Jackson Wrapped Pencil Set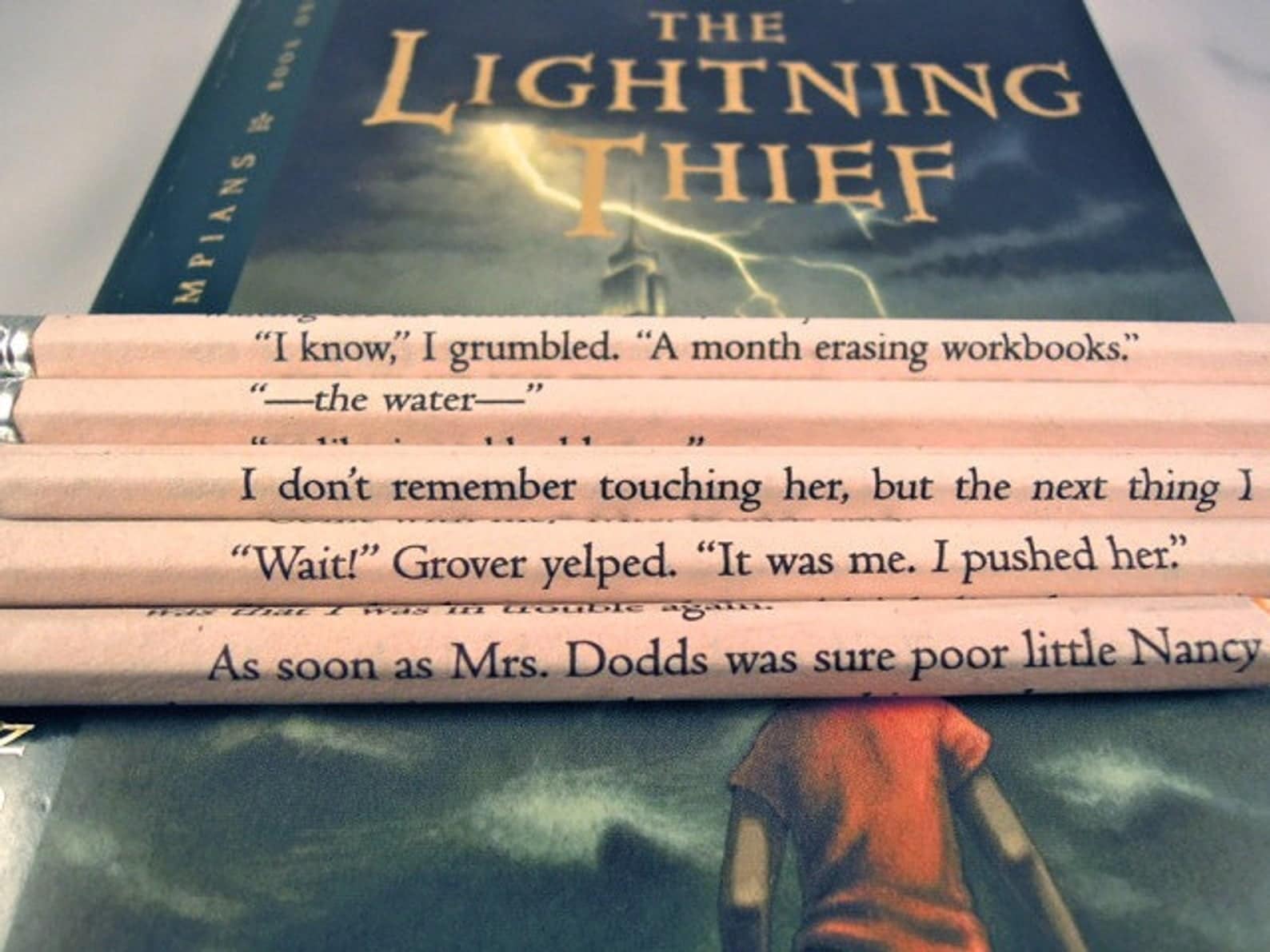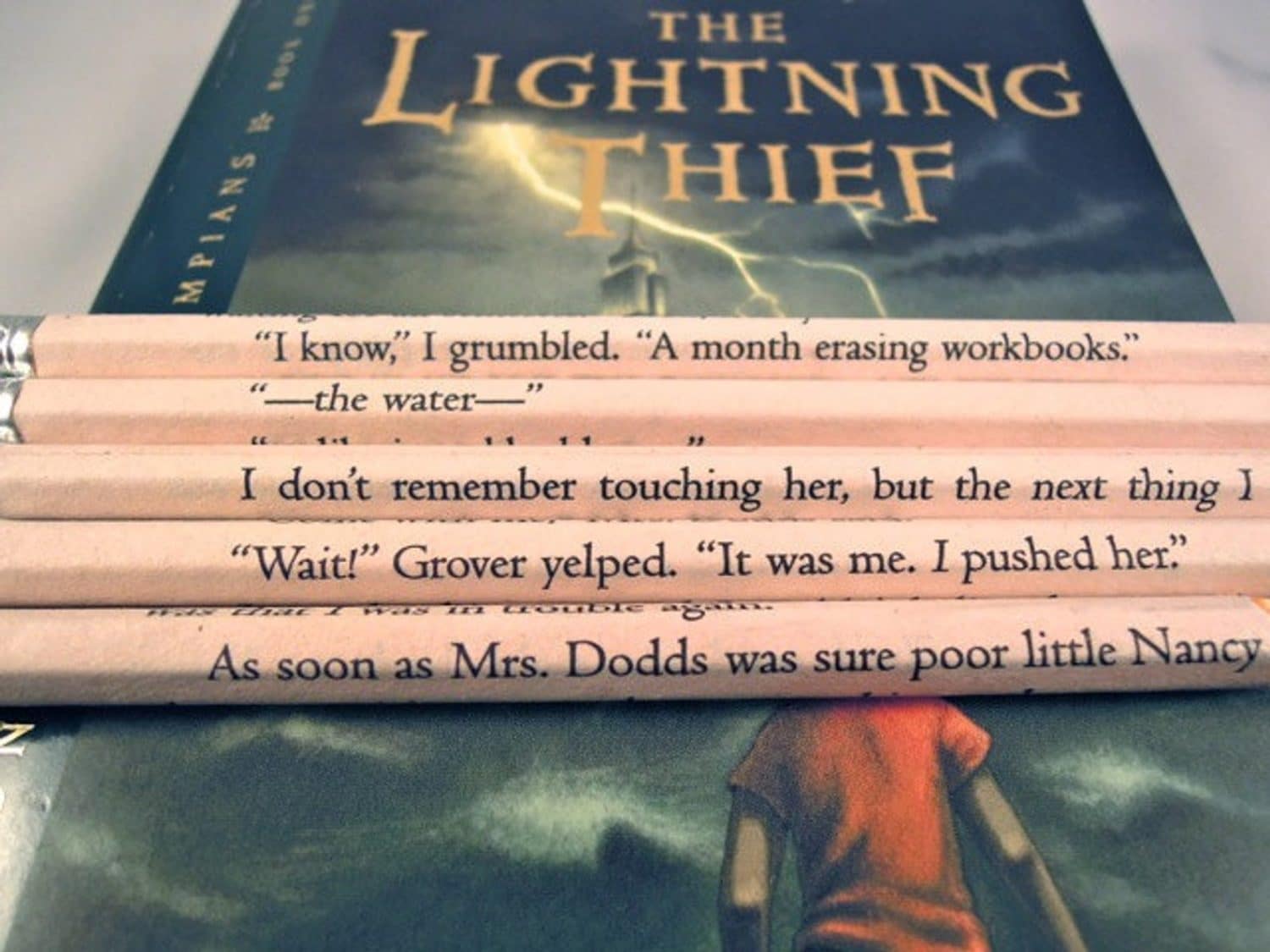 Fourth row, from left to right:
Percy Jackson Camp Half Blood Decal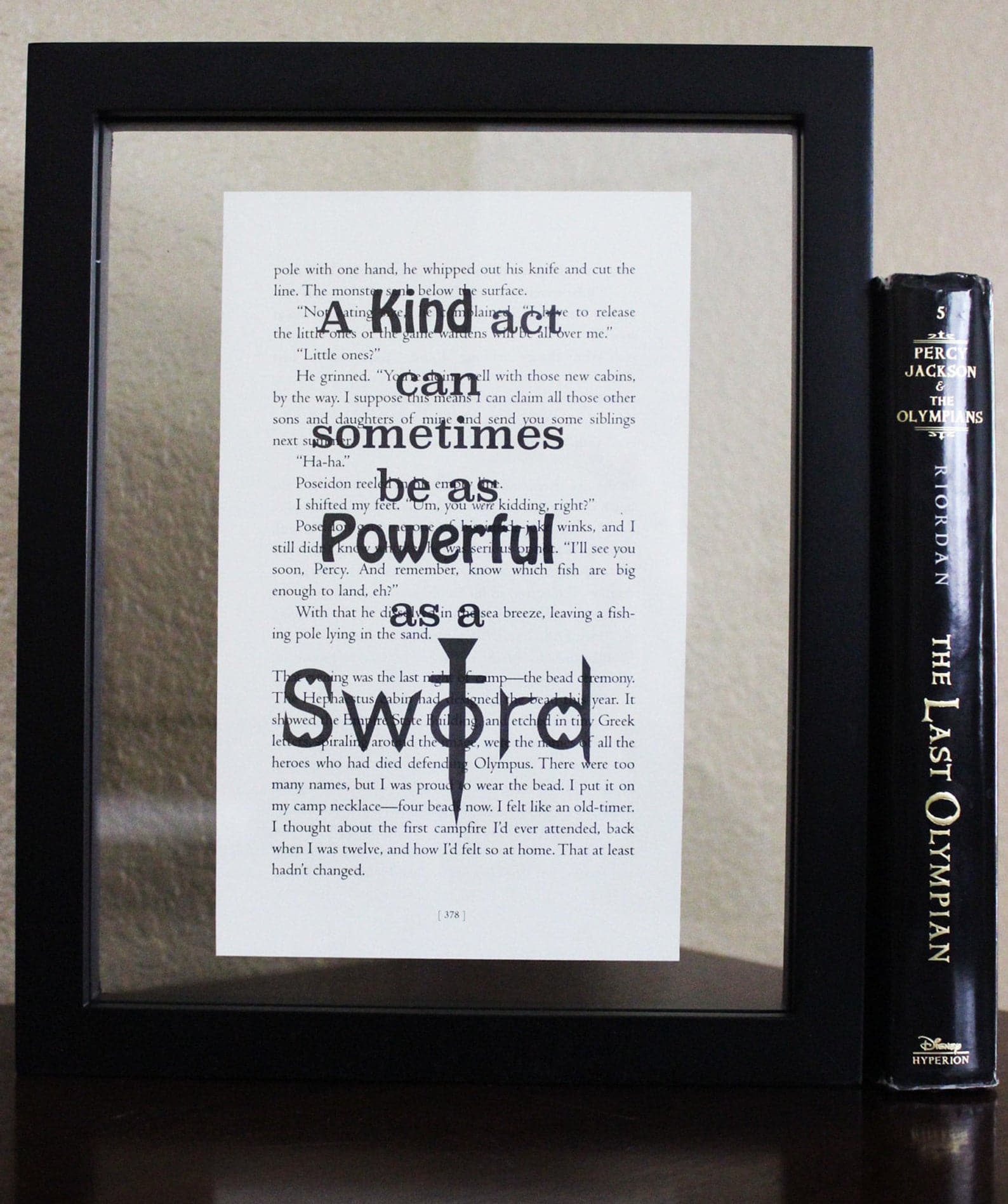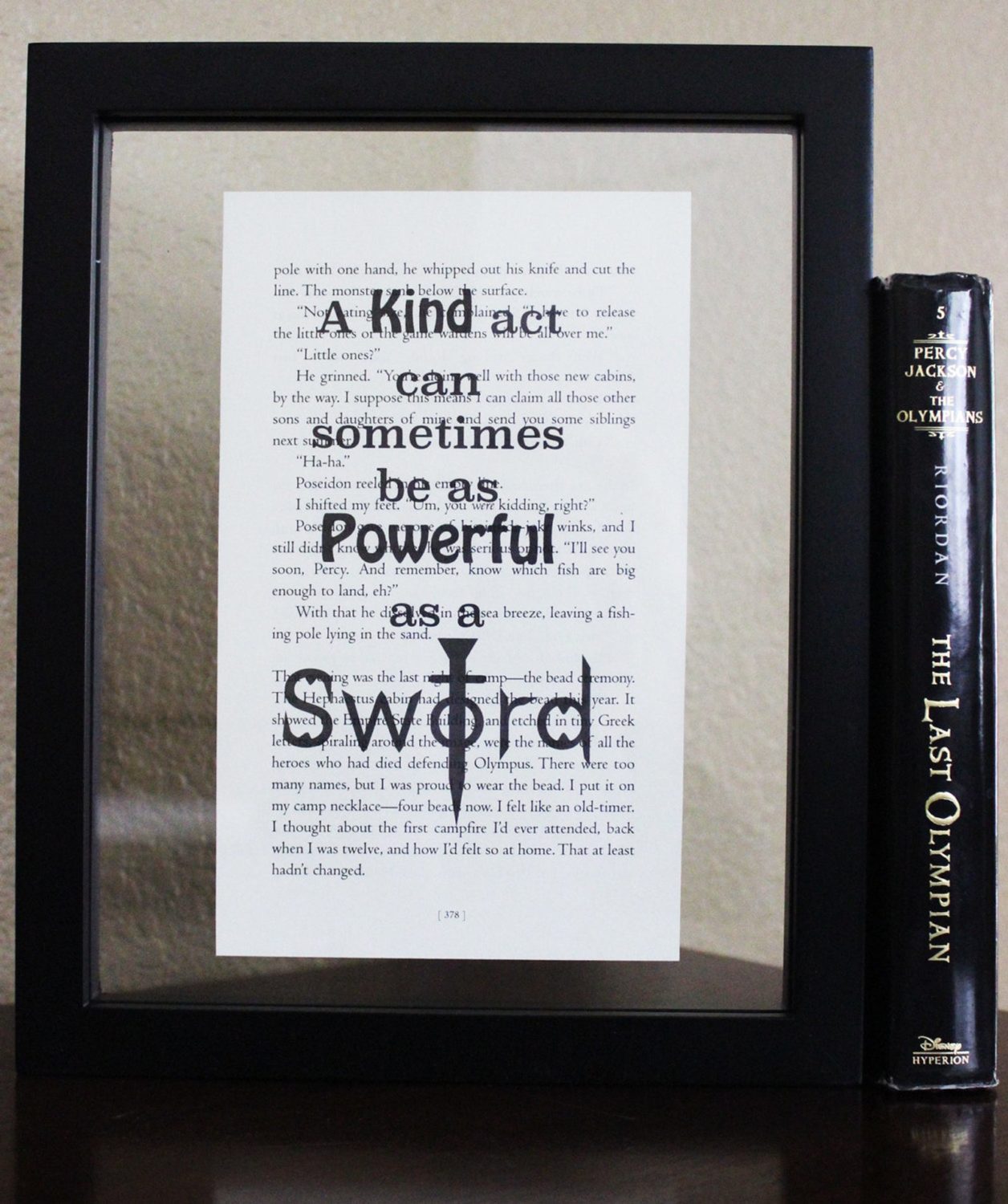 Don't forget about your FREE printable Percy Jackson bookmarks you can download and print, too!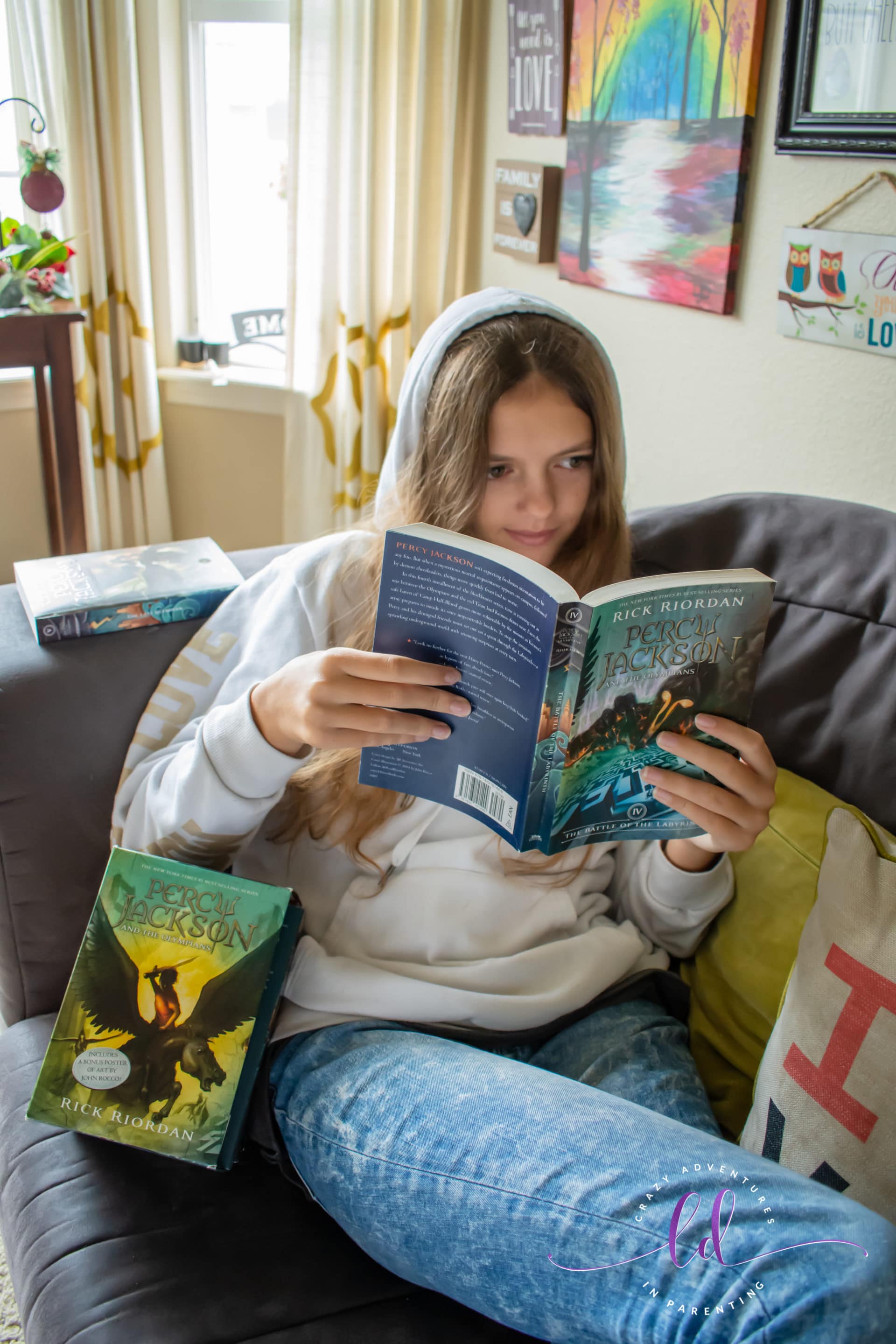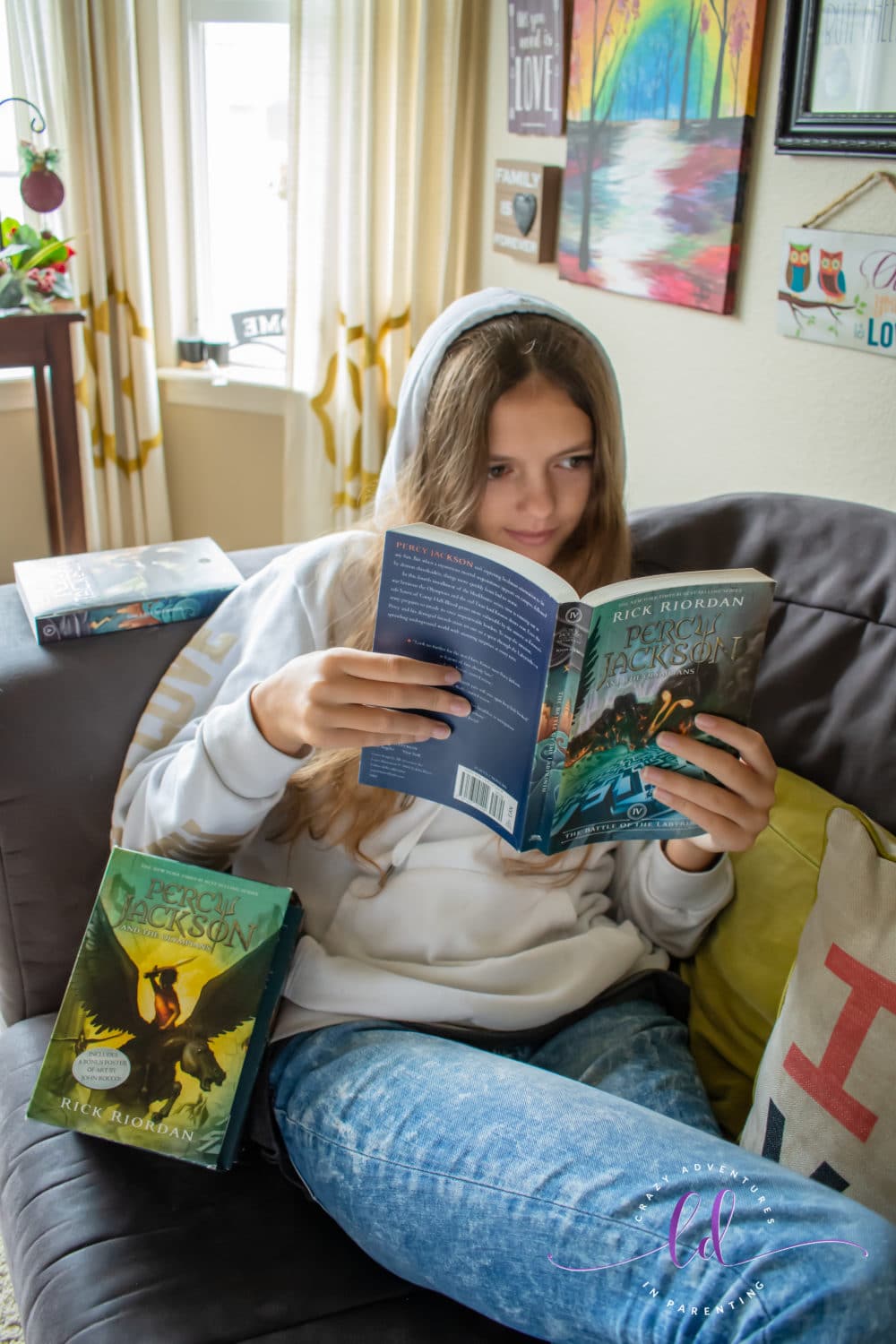 We hope you enjoyed following along with our family's summer reading adventures with Percy Jackson and the Olympians series. How do you feel about the "modern flair" given to Greek mythology and classic stories as written by Rick Riordan? My kids adored it! We're sad to see our summer coming to a close! Did your kiddos read over the summer?