I may have a desk tucked away in a corner of my bedroom, but my children are never far from me, ever. We'll do schoolwork while mommy works, or they'll color besides me, if not sitting with me on the chair (that is, before the belly grew). Lately, my kids have taken a shine to playing "beauty school" with me, complete with makeup AND hair do's. They are my best lotion rubber-uppers, my hair brushers and do-ers, my make-up putter-onners. Today I decided to share a bit into our everyday with you.
View of my Desk of Doom™
Despite being expensive powder and brushes, my kids have learned how to use mommy's tools properly. They brush carefully on my face, my arms, my chest (no makeup on there, of course). My daughter pretends she paints my nails with it (been there done that with her before, not revisiting anytime soon). Baby Dude is a really good lotion apply-er on my feet, carefully slathering me up with my night foot cream. He's also learning the fine art of powder dusting, even though there's little-to-no powder on his brush.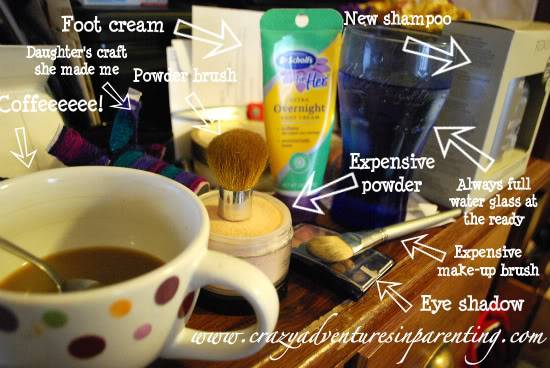 This is what's currently to the right side of my Macbook
Baby Sis brushes my hair, applying her hair pretties, a faux lei and her crown. Brushbrushbrush, she poses my head, sits her crown atop my newly done hair.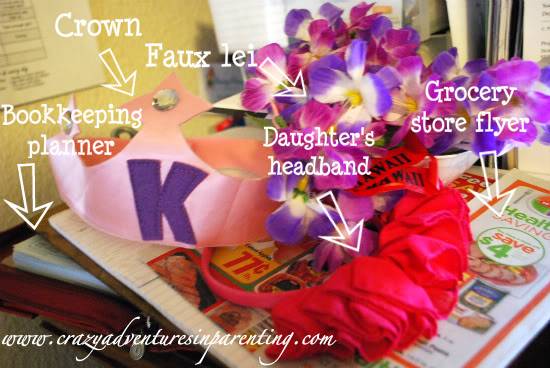 This is what's currently on the left side.
View from the computer
As she brushed and coiffed on the chair behind me (since my lap has considerably less room than it used to), I turned on Photo Booth and began snapping away. She heard the noise, turned, and instantaneously became a huge dork. (She wasn't the only one. I'm wearing a freakin' crown for crying out loud! Heh.)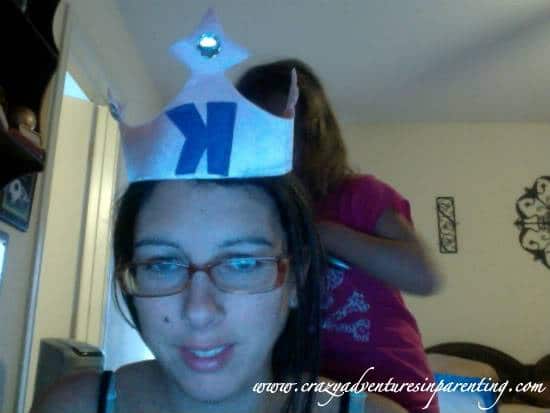 Brushbrushbrush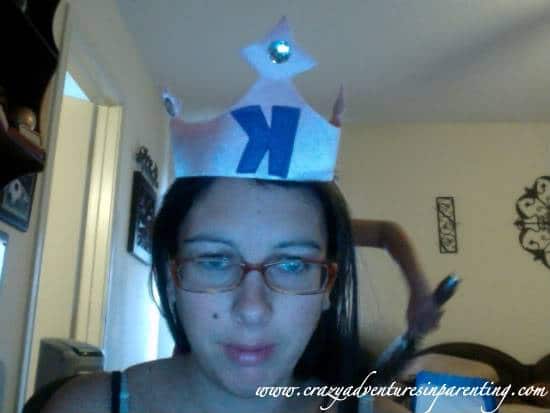 Brushbrushbrush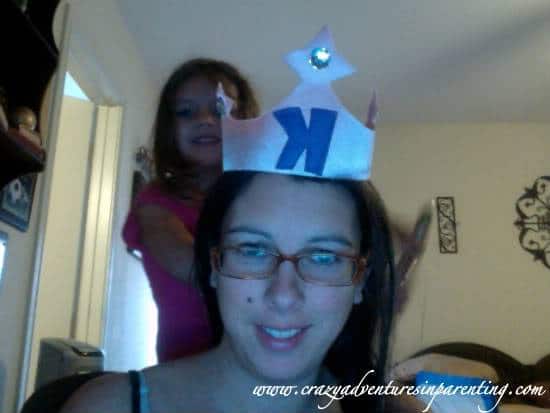 Wait, what? Mom, da camewa's on?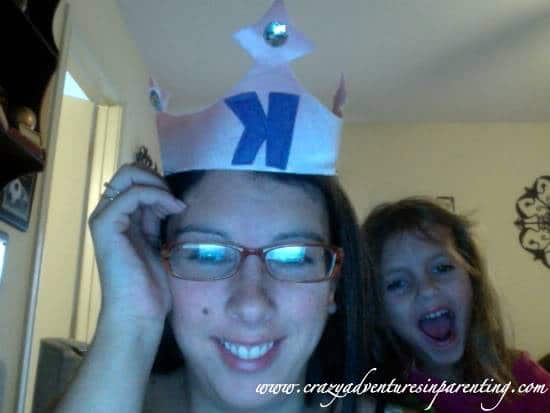 *Insert dorkdom here*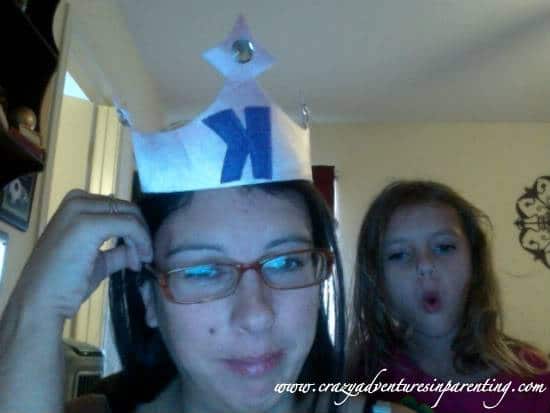 And here…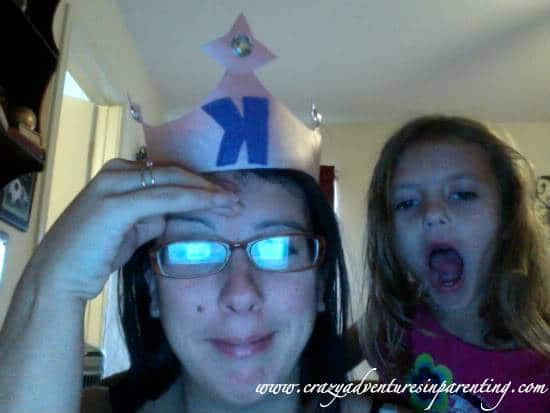 .. aaaand here…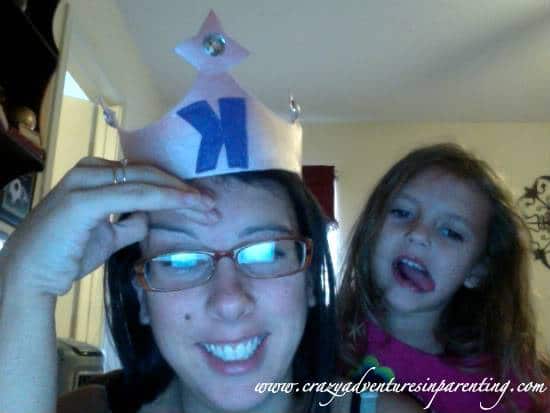 ..still going…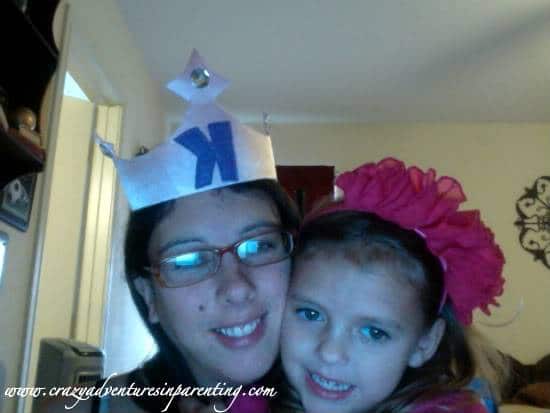 .. but she stops, brushes her own hair, puts her headband back on, and poses for a picture with mommy.
We don't lead the most glamorous life – I'm still in my pajamas, still wiping the sleep from my eyes so she can apply my cheap-o eyeshadow, and the only reason my hair got brushed today was because my toddler did it for me, but I wake up everyday in heaven on Earth because they are lying beside me.
My desk may be a mess, and I'm constantly on the prowl for a good nap, but last night, when I had every kid in the my living room after school, either playing Just Dance 3 or crafting with yarn besides me while I was crafting a hat on the knitting loom, my heart just about leapt from my chest.
My everyday has messes, but it's full of children, of life, and of love. I wouldn't trade a single thing, even those God-awful poopie diapers Baby Dude bestows upon me.
I am blessed, mess and all.
Never miss a thing! Subscribe today for all kinds of crazy parenting fun!