As an avid money-saver, I often seek out second-hand items in order to save money. It's just an easy way for a family like ours to save money, particularly on clothing. 80% of my children's wardrobes were hand-me-downs from their older brothers and sisters, or purchased from thrift stores, Good Will, or off eBay. Good quality stuff, too. I am proud of my money-saving prowess, and I look forward to outfitting my kids for less.

eBay has really spread its wings and become so much more than 'the place you go to sell what you no longer want' from forever ago. Online sellers have built lucrative stores selling their wares or opening online shops chock-filled with brand new in the box items. It's no longer just the place for me to go to get my children's clothing, it's become a major shopping website for me all the time because of how much they truly have available.
I am very pleased to introduce you to some really cool new features eBay has to offer for the holiday shopping season, to include their Holiday Gift Guide, Holiday Gifting app and mobile app, too. Anything that helps make my list-making easier I am excited about!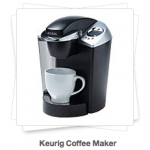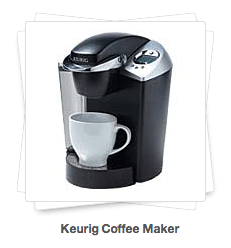 My dream coffee maker – Keurig. *wink wink nudge nudge, hubster* I am a constant coffee drinker, but I have one of those normal 12-cup brewers with old, stale coffee by the time I get to the bottom, prompting me to have to make more if I still need/want it. With a Keurig, I could brew one cup at a time, and always have fresh coffee. That EXCITES me. A lot.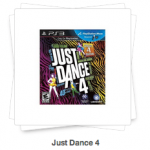 Just Dance 4 – We are OBSESSED with the previous games, and I canNOT wait to have this under the tree.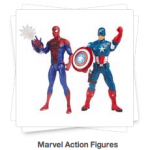 Marvel action figures – all of my children loved the new movie. Heck, we watch it all the time, it is simply THAT good. I have plans of getting some action figures for my boys for Christmas.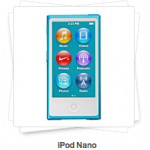 iPod Nano. I really love the redesign, and I am thinking of maybe upgrading a few kids, maybe even my husband.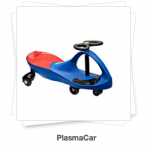 Plasma car – This thing looks way cool, don't you think? My husband might veto this entirely because our garage is literally filled with bikes, skates, skateboard and scooters for all eleventy-billion of our kids, but I think it's awesome!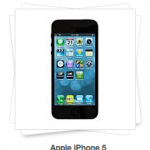 iPhone 5 – this was my super-early Christmas present (just purchased yesterday!!), because my Droid was practially a dead phone. When you have to punch the screen to answer your phone, it's time for an upgrade, and I couldn't be happier with my iPhone 5.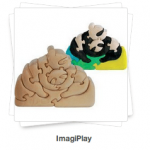 Imagiplay – this green product for kids is a REALLY COOL gift idea for the green-minded, don't you think?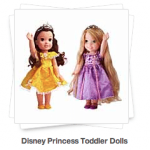 Disney Princess Toddler Dolls – While these maybe too small for my kindergartner, I'm sure she wouldn't mind Baby V getting one of these so they could play "princesses" together.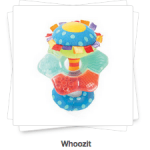 Whoozit – How cute are these baby toys? I think Baby V would love chewing on this.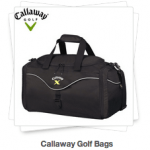 Callaway Golf Bags – Hubby has asked for more golf stuff for Christmas. He has a gigantic hole in his current golf bag, too. Hmm…
Don't miss visiting the eBay Holiday Gift Guide while getting your holiday shopping list ready – you never know, you might find a better price for what you're looking for!
Your kids can create their own wishlists for you by visiting the eBay Holiday Gifting app. Anyone who creates a gift list, for themselves or for a child, will be entered for a chance to win during the eBay Holiday Gift Shop sweepstakes. Each day eBay will award an item from a lucky person's list, and entrants can also win $100 eBay gift cards! All you have to do is create a list and you're entered to win! Easy peasy, right?
What's on YOUR list for your family this holiday? Have you shopped eBay before? What's your favorite thing to find there?
I was compensated to discuss eBay's Holiday Gift Guide and Shopping App by Splash Creative Media, but my love of eBay, my money-saving experience, and holiday finds are my own.