I am blogging on behalf of Walmart.com, but the views expressed here are solely mine, not Walmart's. Shop online and save money to live better at http://www.walmart.com.
With seven kids and a super busy schedule, I do what I can, when I can. Sometimes, it's squats with laundry, jumping jacks while cooking lunch, or dancing and shaking my butt while vacuuming. Other times, it looks a lot like this: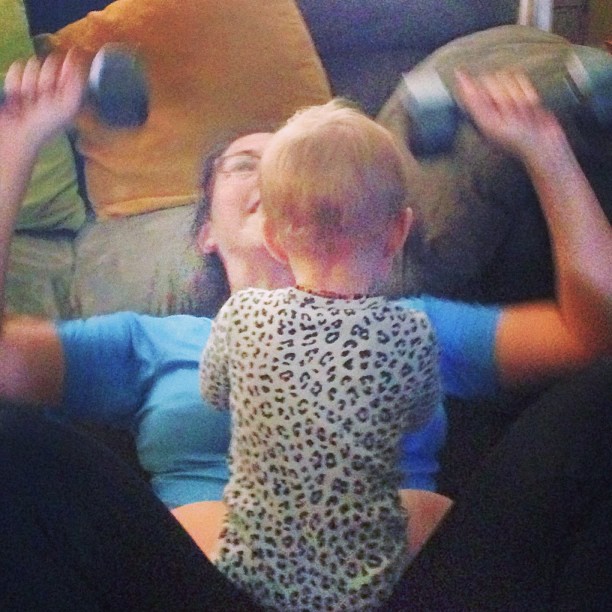 Or like this: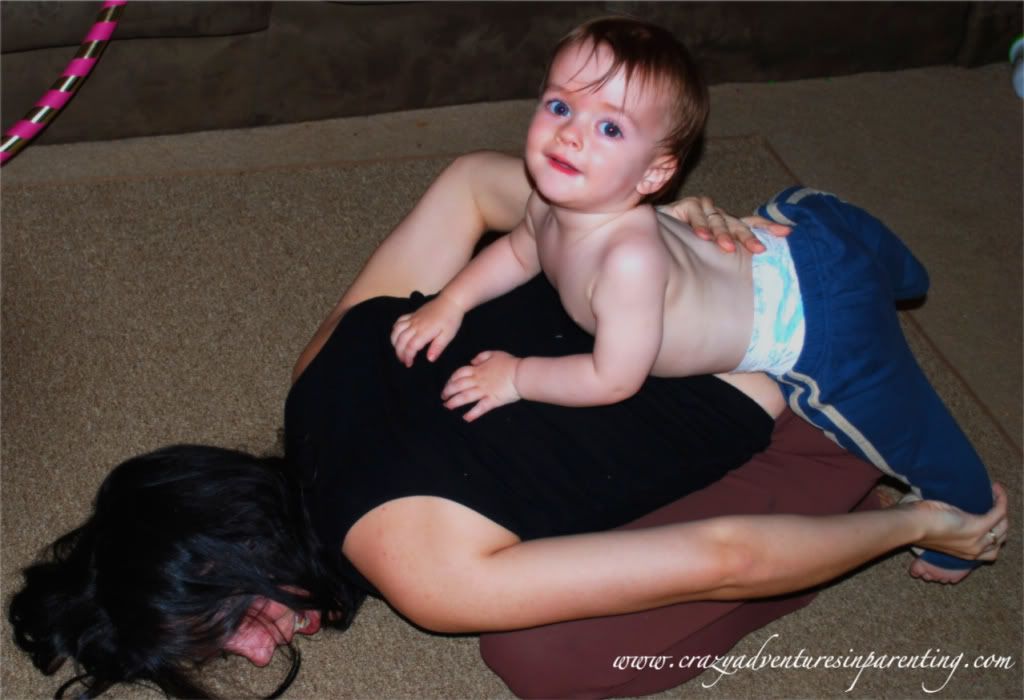 Over the years, I've tried many different workouts, not only to keep exercising fresh, but in order to keep it GOING with kids crawling all over me, I have to get creative (I've spoken about this in the past). I find that, sometimes, what used to work for me before doesn't work for me now, with different circumstances, etc. I've used fitness DVDs, video games, exercise equipment, and much more. I continue to alter my workouts according to my circumstances.
Sometimes it's hard.. I won't lie. I may have a love of running or yoga or fitness videos, but if the baby has been particularly tough on me or demanding, and I can't fit what I love in, I have to settle for something, anything, even if it isn't my first choice.
I've purchased a lot of things to help me on my fitness journey over the years, and it hasn't all been for me, either. I find, even though I'm looking for things for myself, that, often times, when I get things for my family, it makes me just as active as they are.
For instance.. the kids' bikes: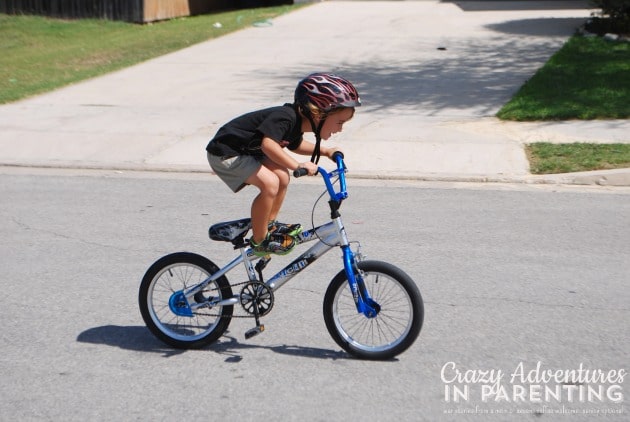 We've bought most of our bikes from Walmart over the years. As they got older, they got faster, and I got jealous. They began riding so fast on our daily walks or even jogging alongside with the stroller, I couldn't keep up. Besides, I longed to feel that wind in my face, too, as I remembered as a child on two wheels. So we did it, we purchased bikes for my husband and myself, but we discovered we still couldn't ride unless we had something for Baby V. Enter in this handy-dandy bike trailer courtesy of handy dandy Walmart.com's Site-to-Store pick up.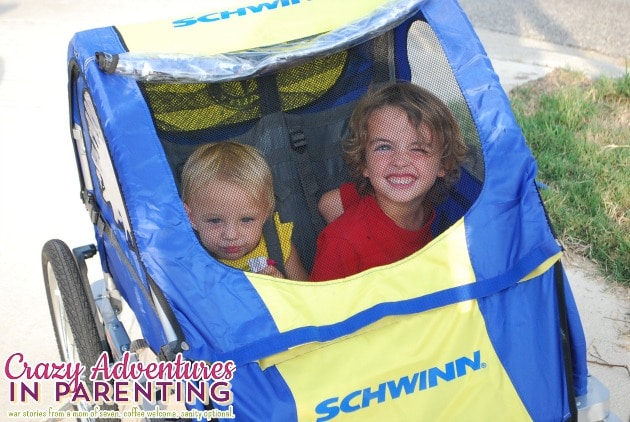 Best purchase ever! We became bike riding fools! And, I was able to lock in a good price AND snag it at my local store for pick up, because they don't just send it to your store, they set it set aside for you if it's already in stock. This way, you can pick it up at your convenience. (Do you know how helpful this was during the holidays?)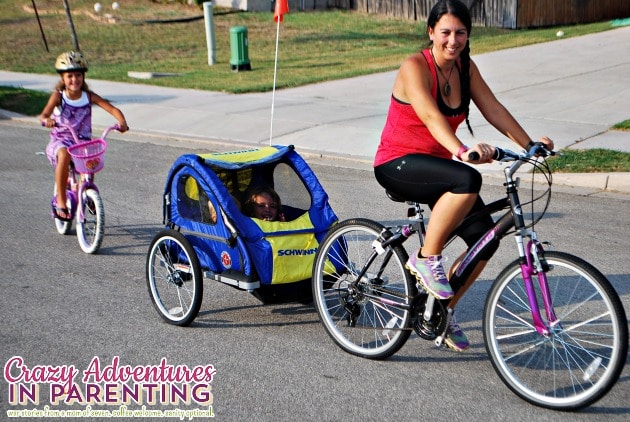 Dad, however, really wanted in on the toddler bike-riding action, too. He picked up this mounted bike carrier on the way home from work one day.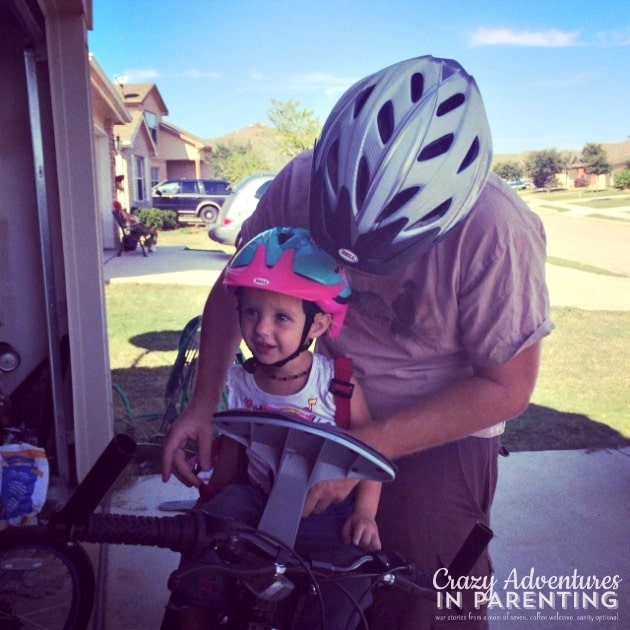 You'll find us regularly riding – we're the ginormous family with eleventy-billion kids riding 4-6 miles any given sunny afternoon, armed with a backpack of water and snacks for the long ride.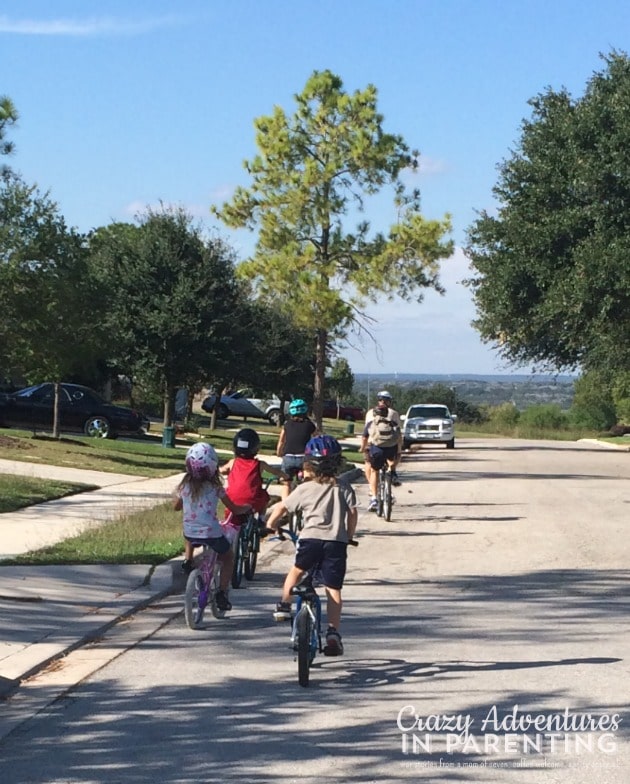 But, while bike riding is our newest passion we can enjoy as a family, that isn't all. We've had a trampoline in our backyard for close to a decade! (Whoa!) But, when it came time to replace ours, we saw a decently priced one with enclosure at Walmart. I had it up in an hour or so with help.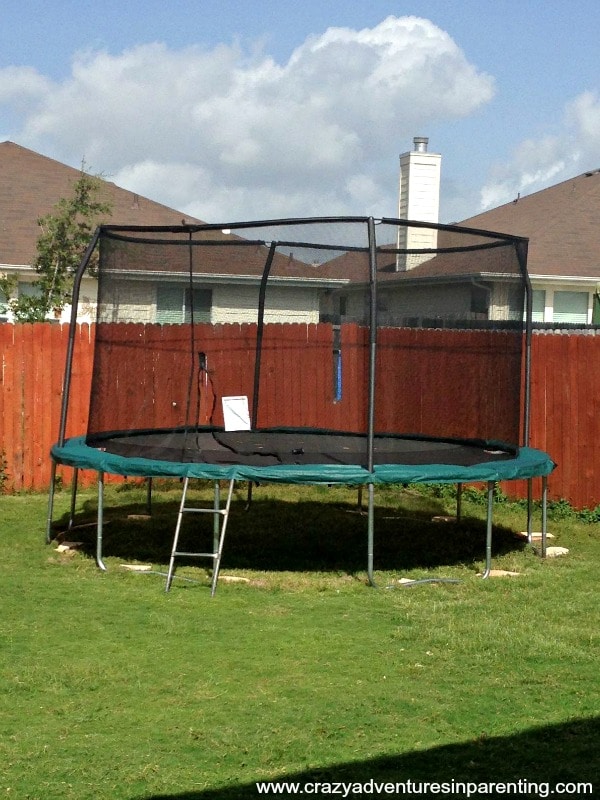 And while you might be thinking, "Um, Lisa? Trampolines are for kids!" Except when they're for moms who want to have a little fun and prove their not too old.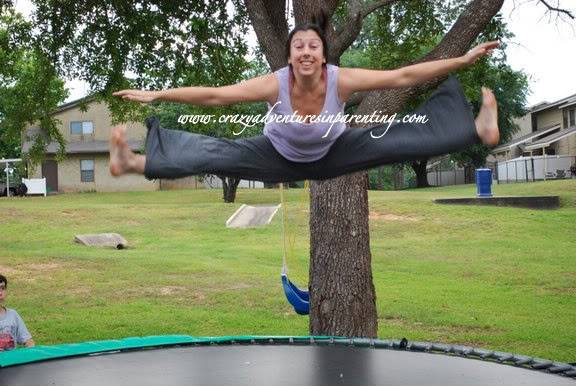 (Yup. I still got it, alright.)
Whether it's lifting weights, yoga, the 30 Day Shred, Wii Fit, or anything else I do or need, like fitness clothes, I've come to depend on the value and availability that Walmart.com has for my fitness and health needs. Site-to-store is my hero, having been there for me so many times over the years, and I truly appreciate how much easier it's made my fitness journey.
What about you? What fitness finds have you found from Walmart?