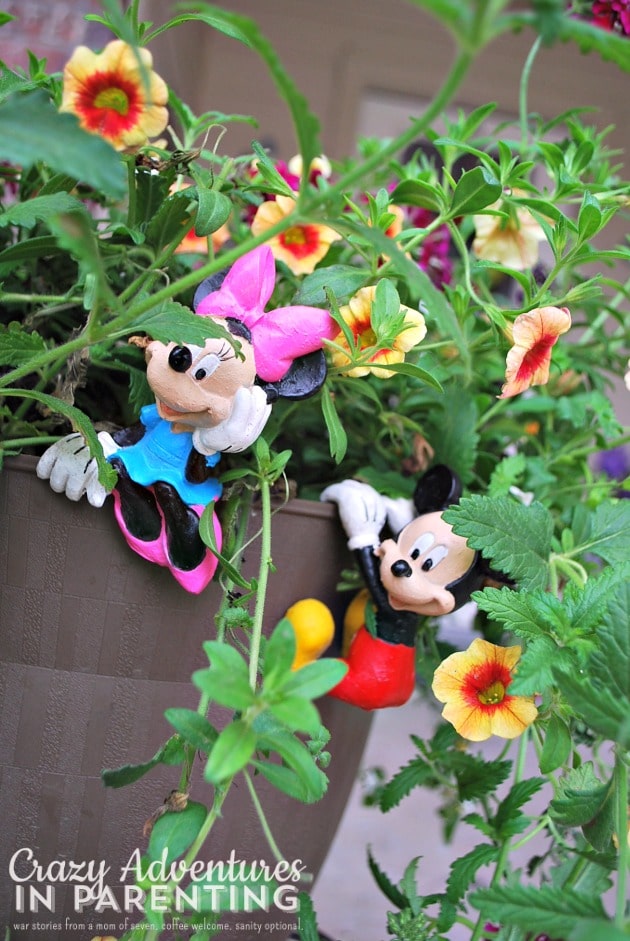 I gave you the sneak peek to our garden by showing you my adorable Disney pot hangers a couple weeks ago. Remember them?
We've been working pretty diligently in our garden this year with tilling, pruning, fertilizing, mulching and more. (My back aches just at the thought of all we've done!) Here's a look at what we've been up to, with a fun recycling tip on how to grow fantastic roses using EGG SHELLS. (Crazy, right?)
Starting with the front entrance from our walkway: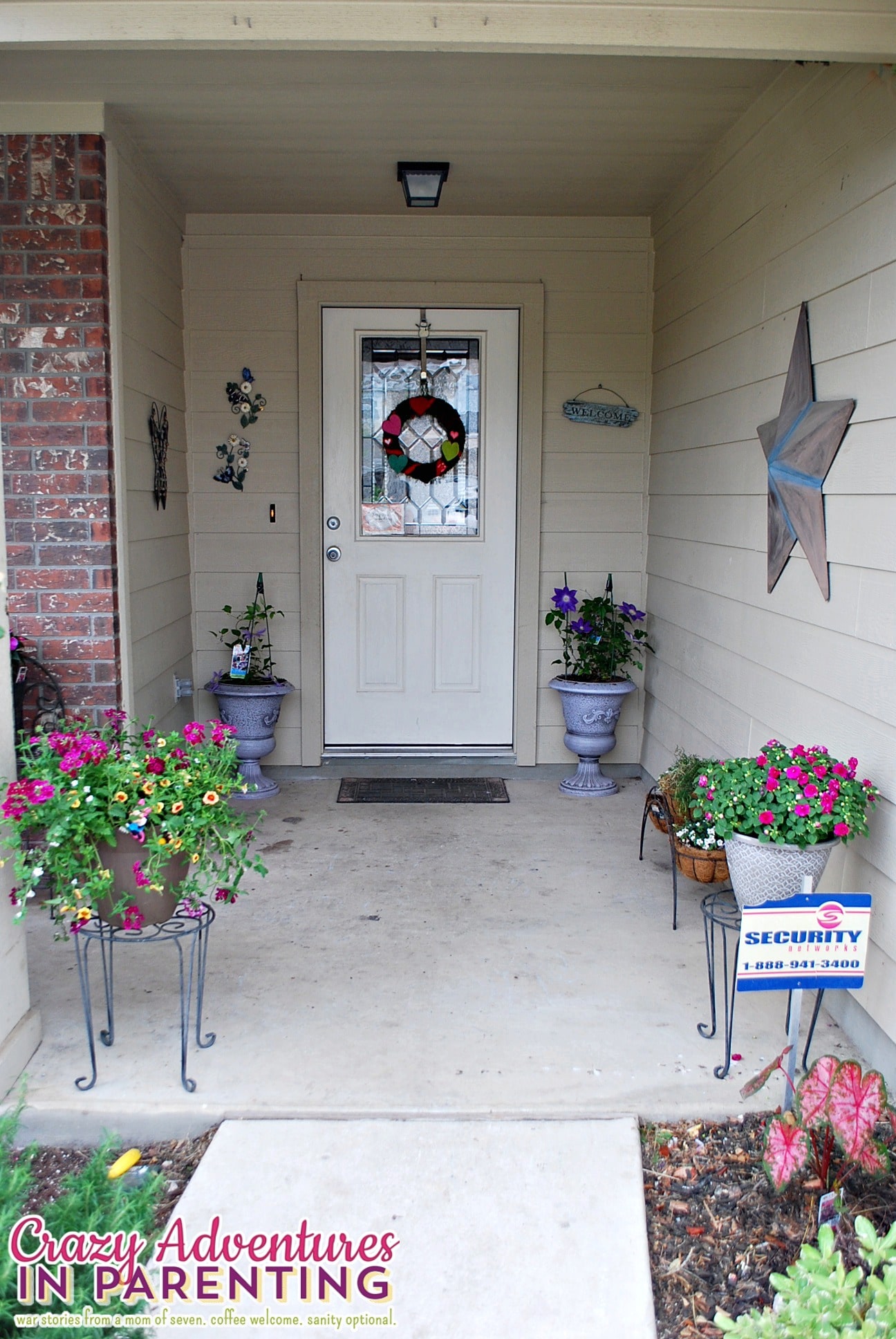 These urns excite me, we got them for a SONG at Garden Ridge's relocation sale two months ago. These climbing flowers are going to be fun! That's also a interchangeable handmade wreath I made with my 7yo. (Tutorial coming!)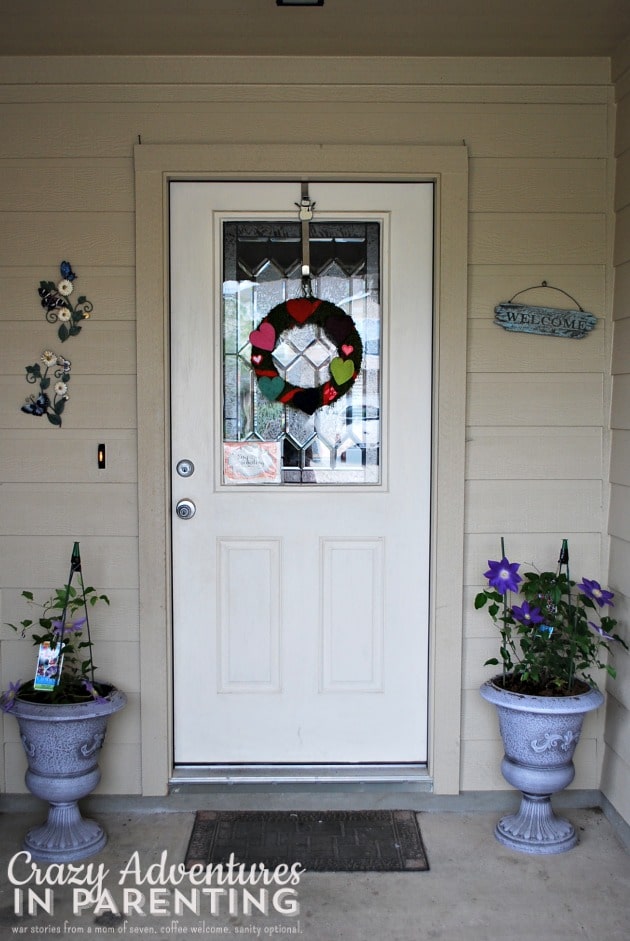 Here's a look from the side yard. We cut back a LOT, those back bushes were a tad unruly. We also trimmed the roses underneath to make it look more tree-like. We've gotten a lot of compliments!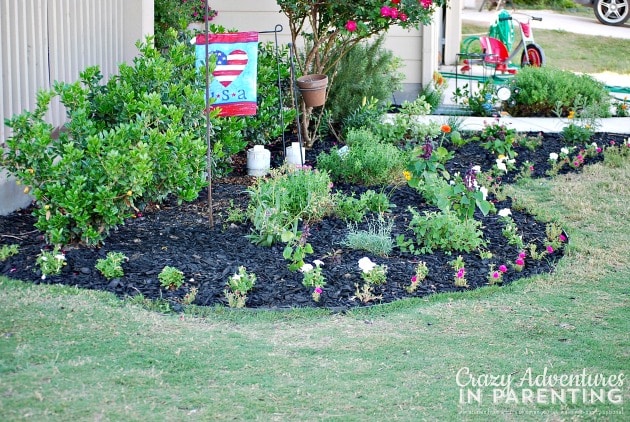 Here's a look at the garden from the driveway – the lawn's coming along nicely, too!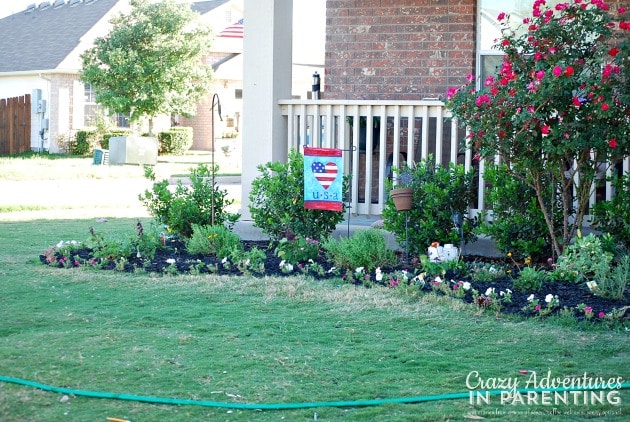 I love this triple moss planter, we've had it for years (last picture on that link) and it always makes me so happy to plant every year and have on our porch somewhere.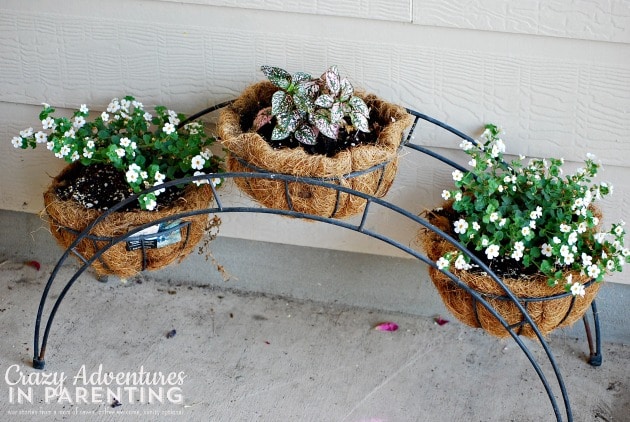 Our front porch is SO cozy. (Sidewalk chalk marks and all. Ahem.)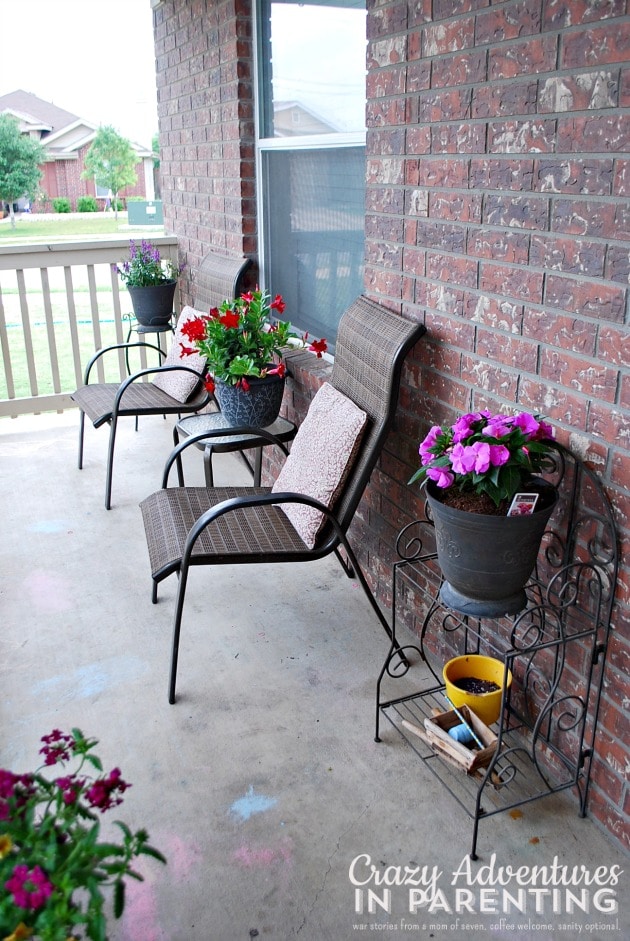 Below are sprouts to wildflower seeds we planted along the corner sidewalk area. I can't wait to see what they become!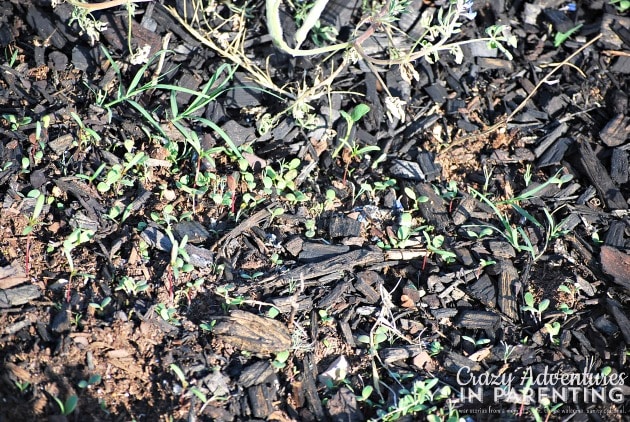 Now for the fun egg shell tip for awesome roses, be sure to save your eggs for this! With all the Great Day Farms eggs recipes I've been sharing, saving the egg shells has been easy-peasy!
1. Place your empty eggs in the garden where you want to bury them.
2. Using a shovel, trowel, or spoon, crush the egg shells as much as you can.
3. Bury them underneath the plant, tossing the soil and mixing the egg shells deep into the soil as best you can; then cover with your mulch.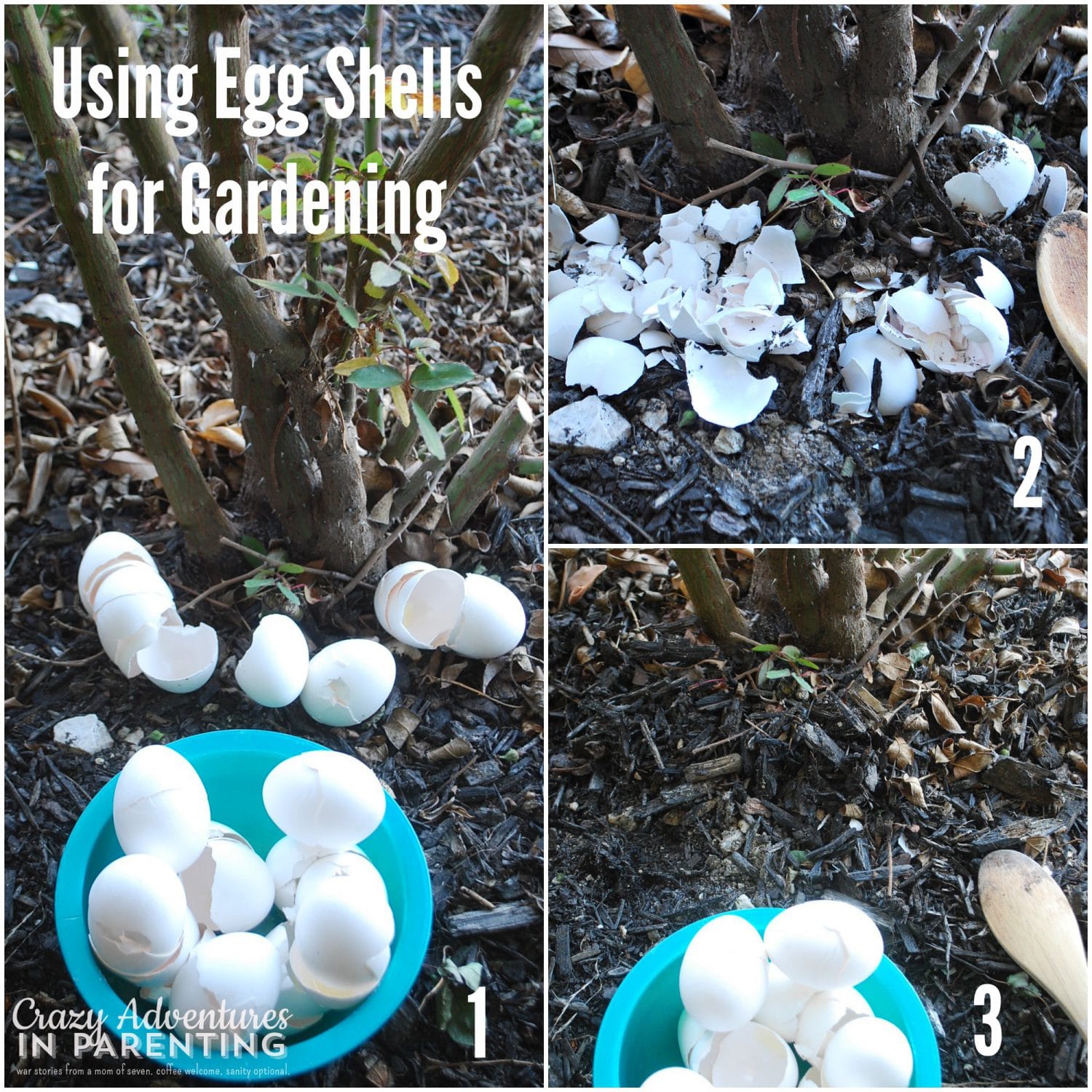 TA-DA!
Have you been gardening? Leave me a comment (a picture comment, hopefully) of what you've been up to! I'd love to see what you're up to!