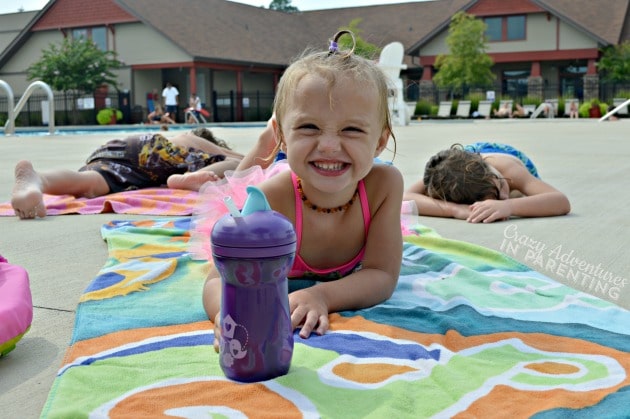 I am in denial that summer is almost over. School starts next week for us, and I'm not ready. This summer has been a fantastic one, and I'm not ready for 5:30am mornings and practice schedules yet.
We've been busy setting up our new house here, and drinking in all the delicious sunshine (when we get it, it's been a little rainy here and there). One of the ways we've been enjoying the sun is at our new community pool. A dreamy place for our summer-lovin' hearts.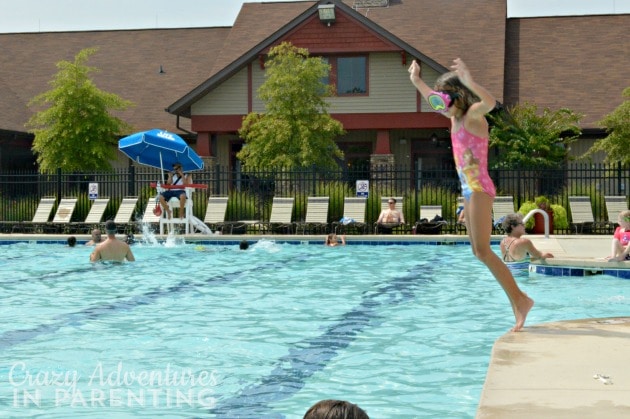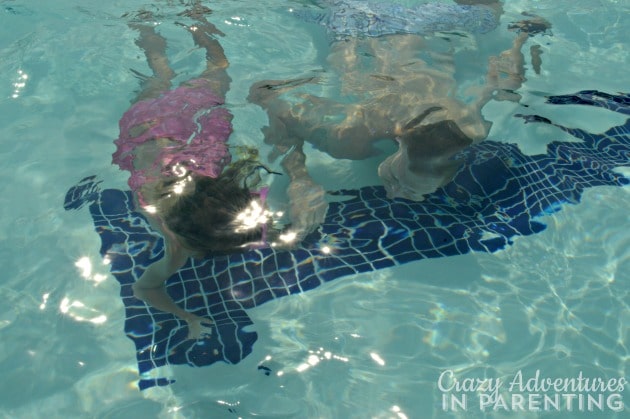 Whether at the pool or the park, we're always ready to meet the kids' needs with some of our summer essentials.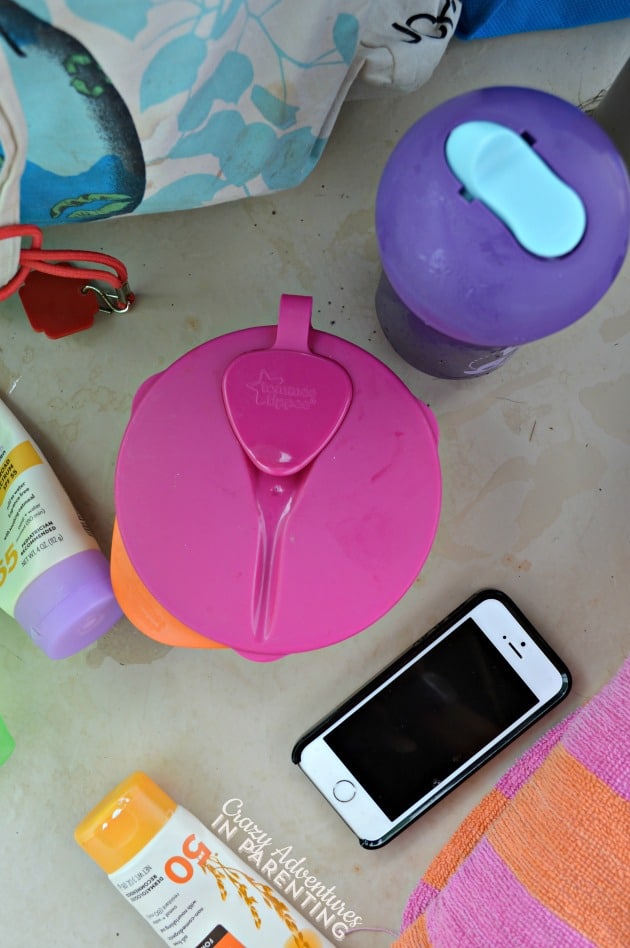 It's funny, our community pool is almost shockingly and surprisingly refreshing for our former-Texan bodies to suddenly experience. (The 100-degree Texas heat usually makes pools there feel like bathwater). Despite the almost 90-degree temps, poor Baby Dude has had a tough time with it, saying it's "too cold," forcing him out for a while.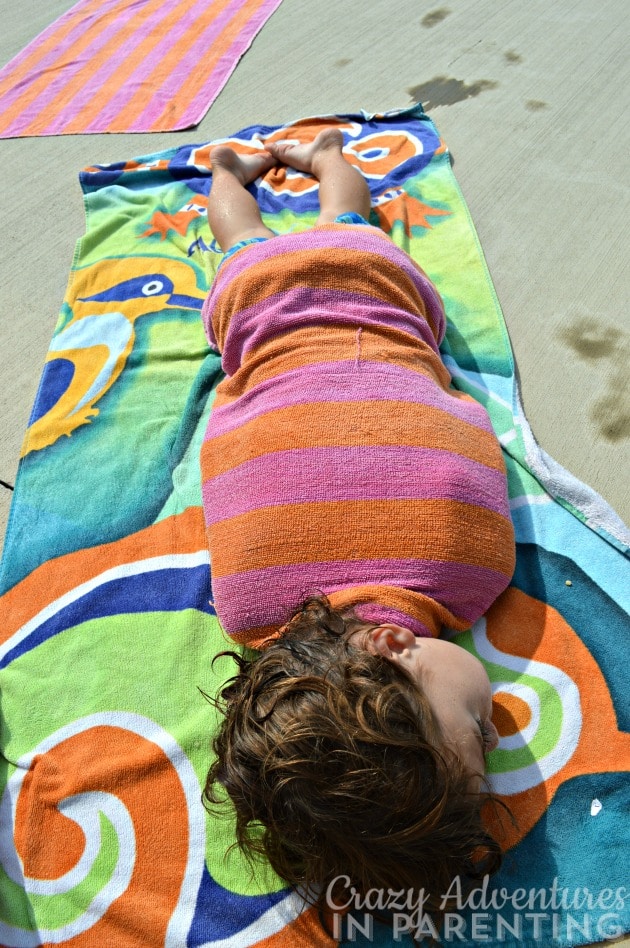 No harm done, though, he enjoys hanging out in the sun and snacking on trail mix in our favorite travel bowl with lid.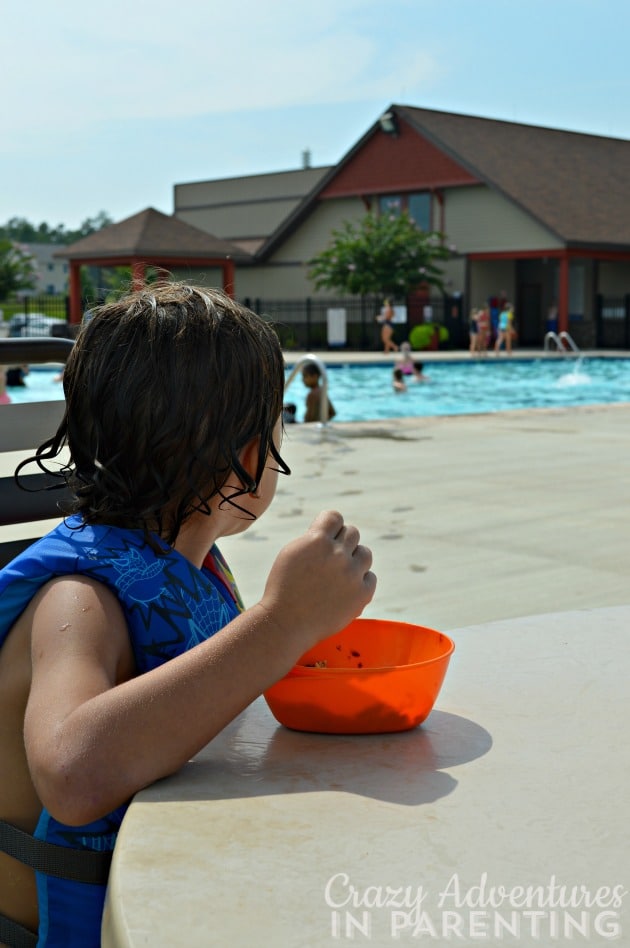 If we don't pack Baby V her own snack, she likes to steal her brother's. After all, stolen snack from your siblings tastes better than your own anyway.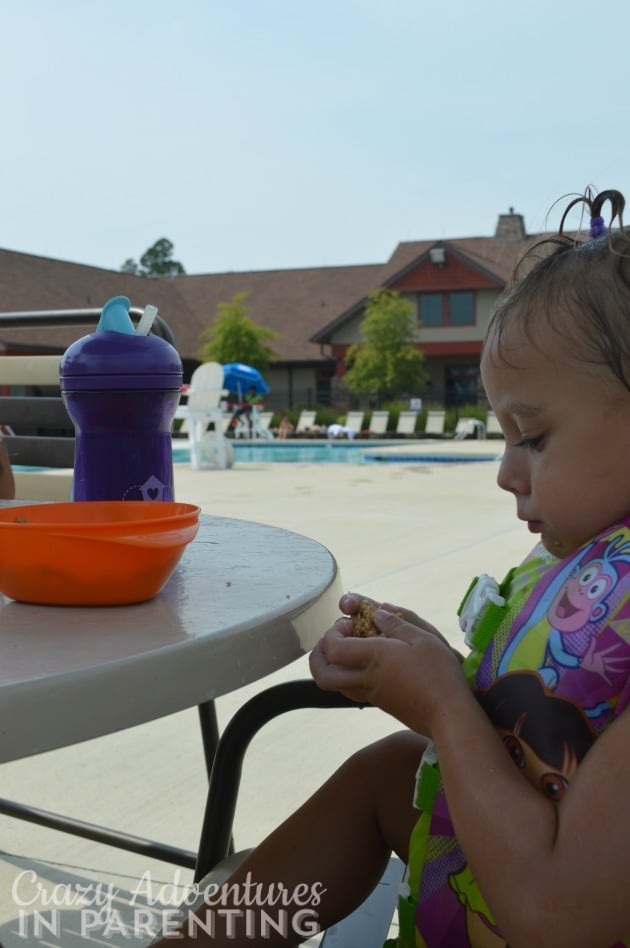 As is typical for my kids, when the baby's hair is wet, they give her a Toddler Antennae hairstyle.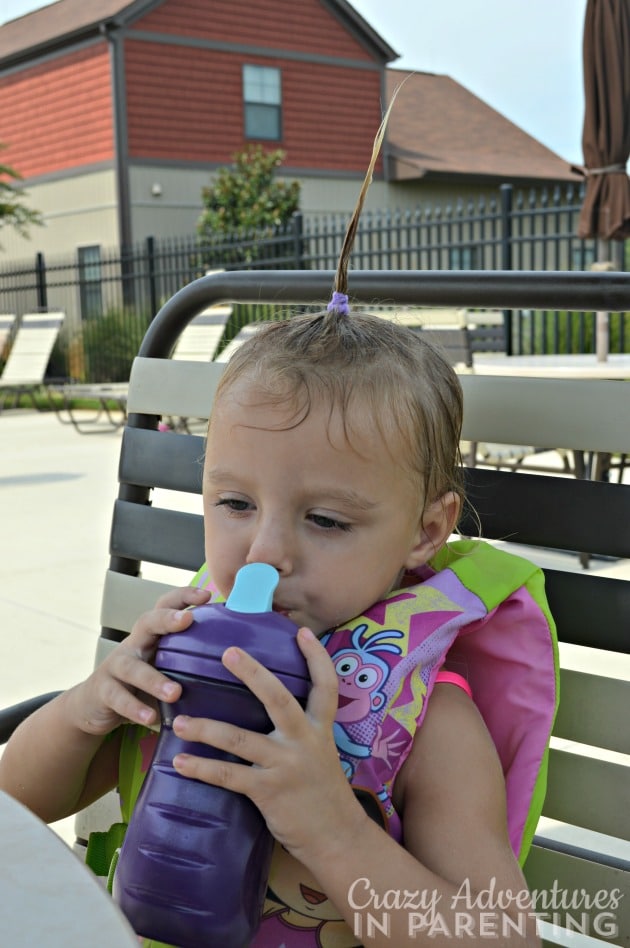 Doesn't she kinda look like a shark in the water? Haha!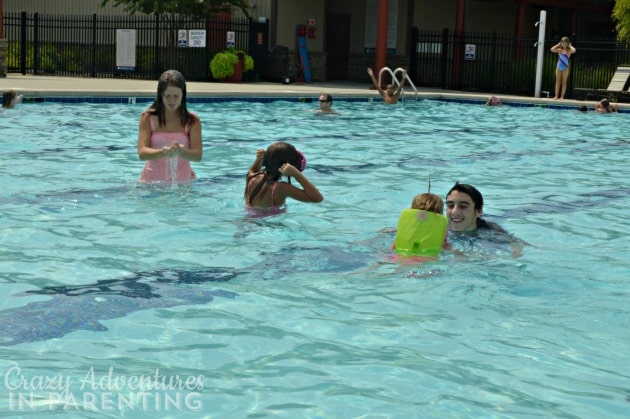 The water might be a little on the cold side, but laying out in that sun is a luxury we never have during the summer in Texas. A luxury we sure enjoy here now. Baby V is sure to always stay hydrated with her favorite straw cup by her side on her beach towel.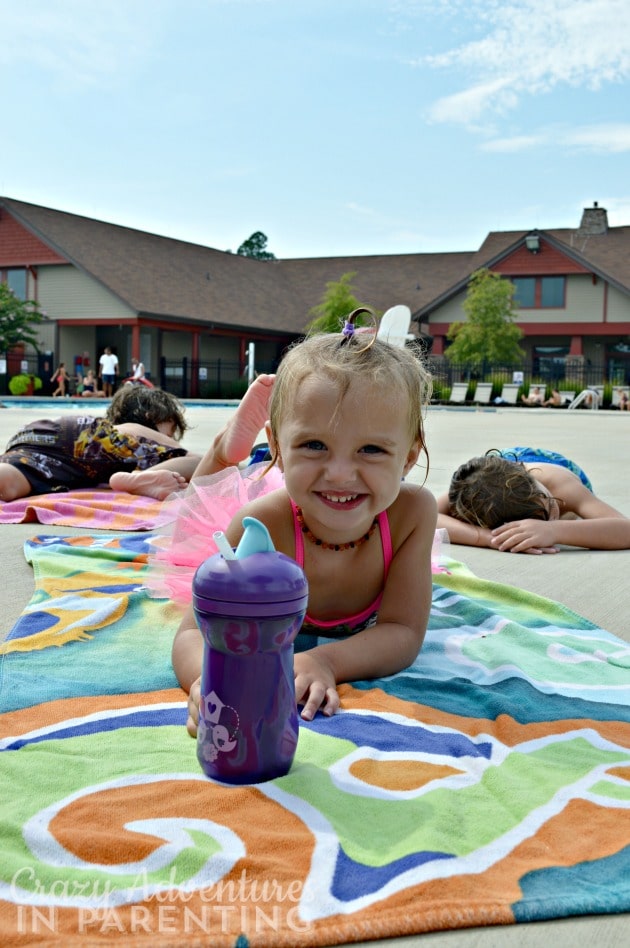 We're really enjoying our last few days of summer, whether it's at the pool..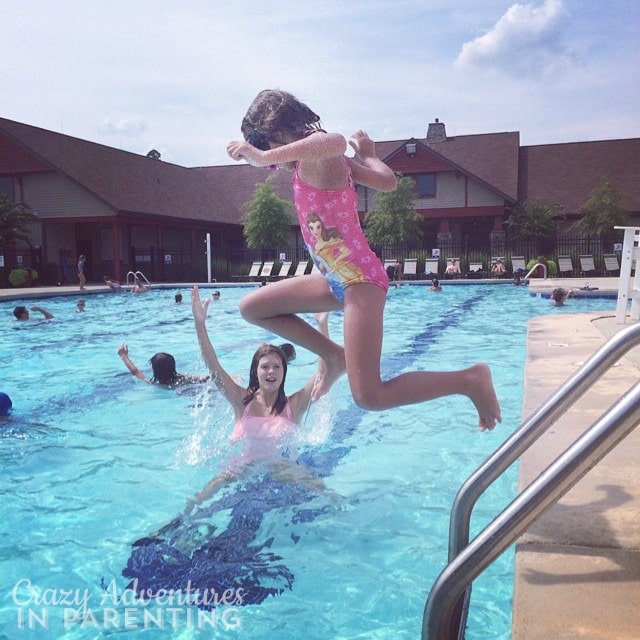 .. or at the park..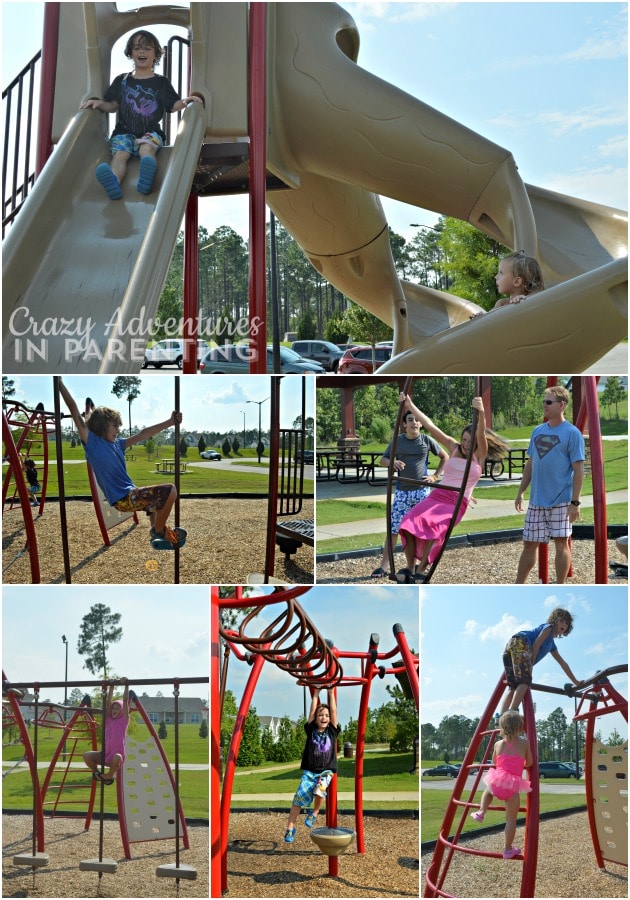 .. we're savoring every last bit as much as we can.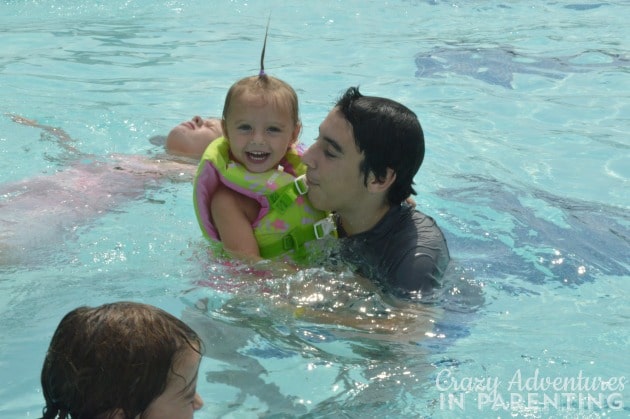 How are you spending your last days of summer? When do your kids go back to school?