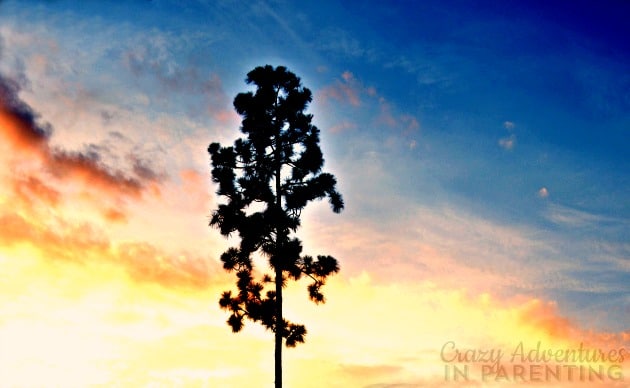 We took a walk after dinner last night, and my husband and I chatted a little about anything and everything when I looked up at the sky, at the crescent moon and stars, and said "I really like it here."
He seemed somewhat confused. "Really? It's hard to tell."
He went on to tell me that, every time we walk the neighborhood, I always point out a house I wish we would've had, or a yard I like better. Apparently, I've been giving him the impression that I really didn't like our new home, that I wanted to live elsewhere, on another street. I felt foolish for not being more apparent (to him and others) that I like our house and what we've done to it.
The truth of the matter is.. I do like this home, and this move wasn't nearly as bad as I had thought it was going to be. Sure, I mourn having to leave our beloved San Antonio, our home, and friends, but this isn't the nightmare I'd imagined. (I hope you don't mind if I knock on wood, however, just to be sure.) This new house and neighborhood is just as fantastic as I remembered (having lived in this housing area before we moved away, it's practically the same). It's quiet, the people are very friendly, the schools are wonderful, and we are settling in nicely.
I feel like I can breathe a sigh of relief in repeating that, to let it sink and settle again within me – we are settling in nicely.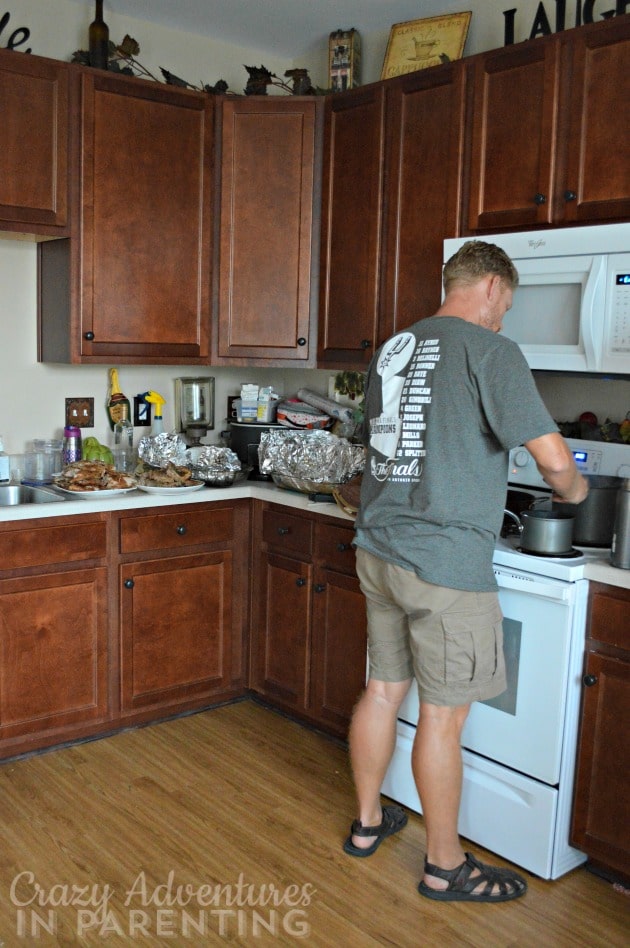 I'm going to do my best to remember this conversation in the future. I didn't realize it (until now), but, since moving, I've spent too much time consumed by pointing out the things I like that others have without appreciating what I already have myself, or have done. I want need that to change. The home we've created here for our family is just as beautiful as the others I've admired, and I couldn't be prouder. I know my kids and husband appreciate the heck out of it, and I believe I should start showing I appreciate it, too.
Welcome home, Lisa. You're settling in quite nicely. Now, breathe and enjoy it!