Baby V turned 8 on Leap Day! Check out what we did to celebrate her once-every-four-years birthday day on Leap Day 2020!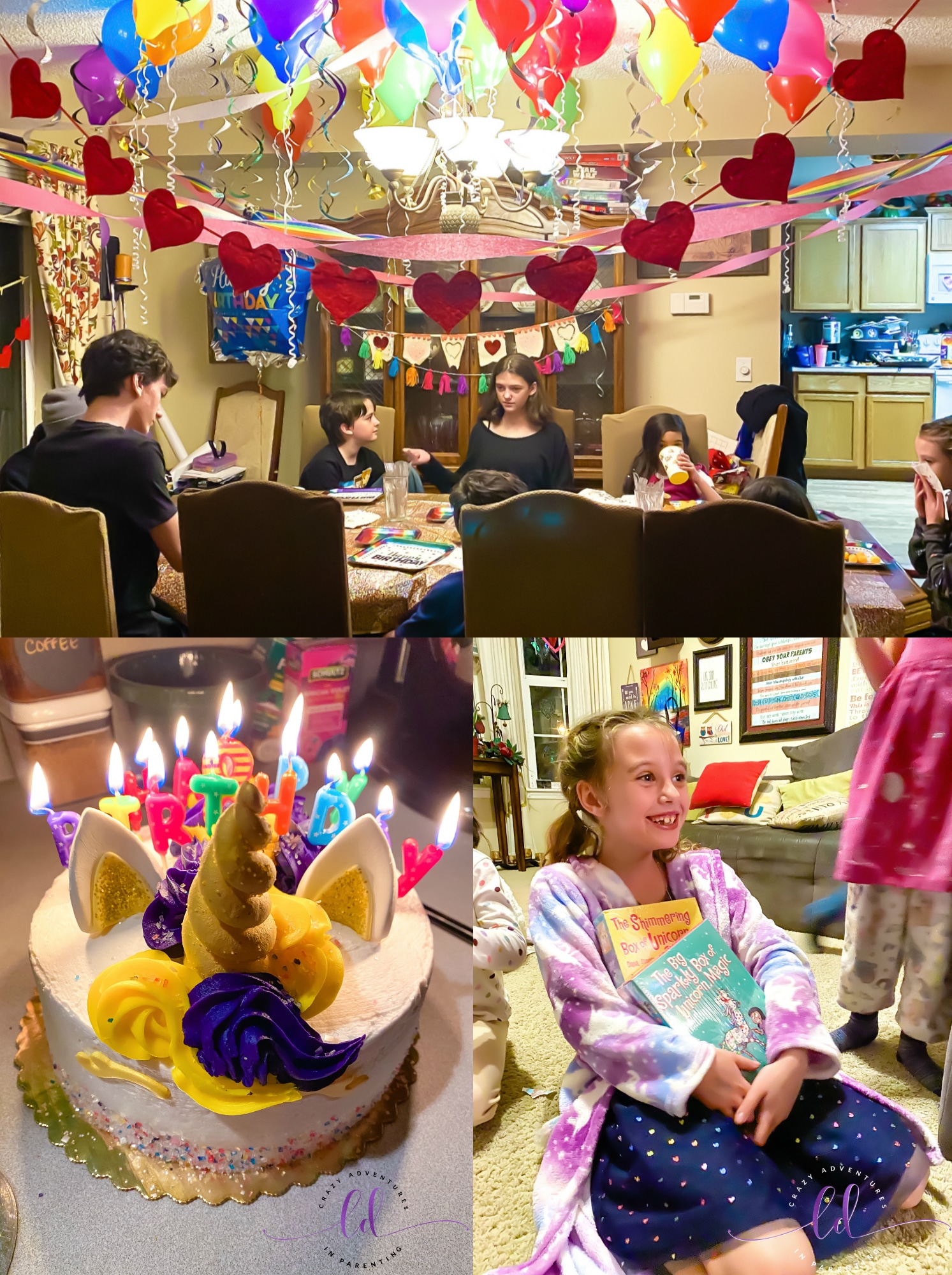 Baby V's Leap Day Birthday
Eight years ago, when I saw the two week "due date" window for my last baby, I saw Leap Day fell right smack in between. I had noooo idea she'd break my water early on the 29th to be delivered later that day. Gah! That seems SO long ago!
Having a Leap Day baby is somewhat challenging as a mom. Every child gets their special day… but her. The one time a year where an individual is celebrated, and we have to choose an ALTERNATIVE day for her to celebrate on.
To keep it in February – her birth month – we could celebrate February 28th, but it's the day BEFORE. Celebrating March 1st is not only not her birth month, but it's the day AFTER. For 3 out of every 4 years, she has an "in-between" birthday. Somewhere between 11:59pm on February 28th and 12am on March 1st is her birthday. Sigh.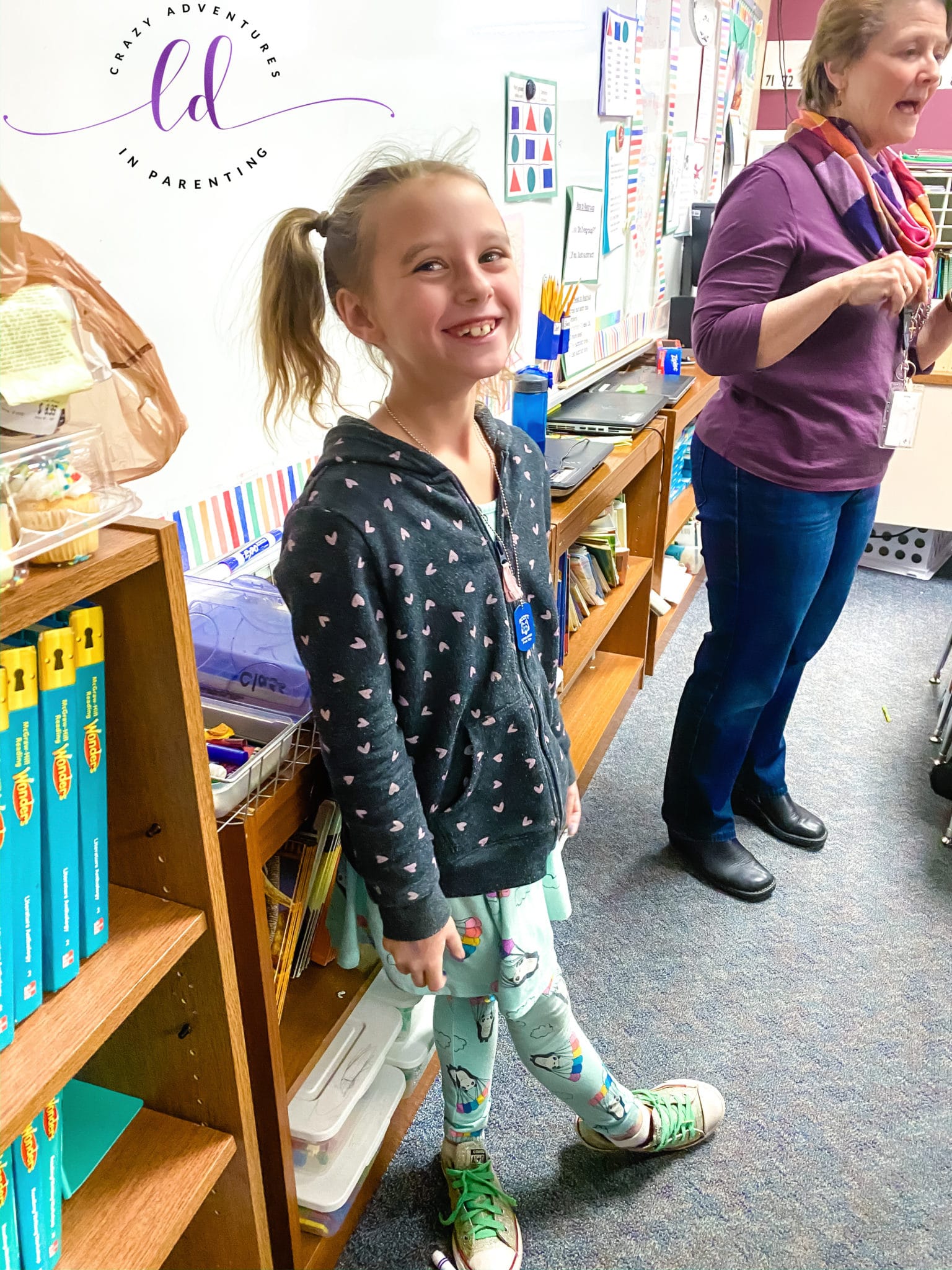 This year on Leap Day, we let it be Baby V Day! She got to choose what to do, and she chose McDonald's for lunch! We packed up our cars with our family and her baby best friends, and we drove over to a McDonald's Play Place and enjoyed lunch and play time.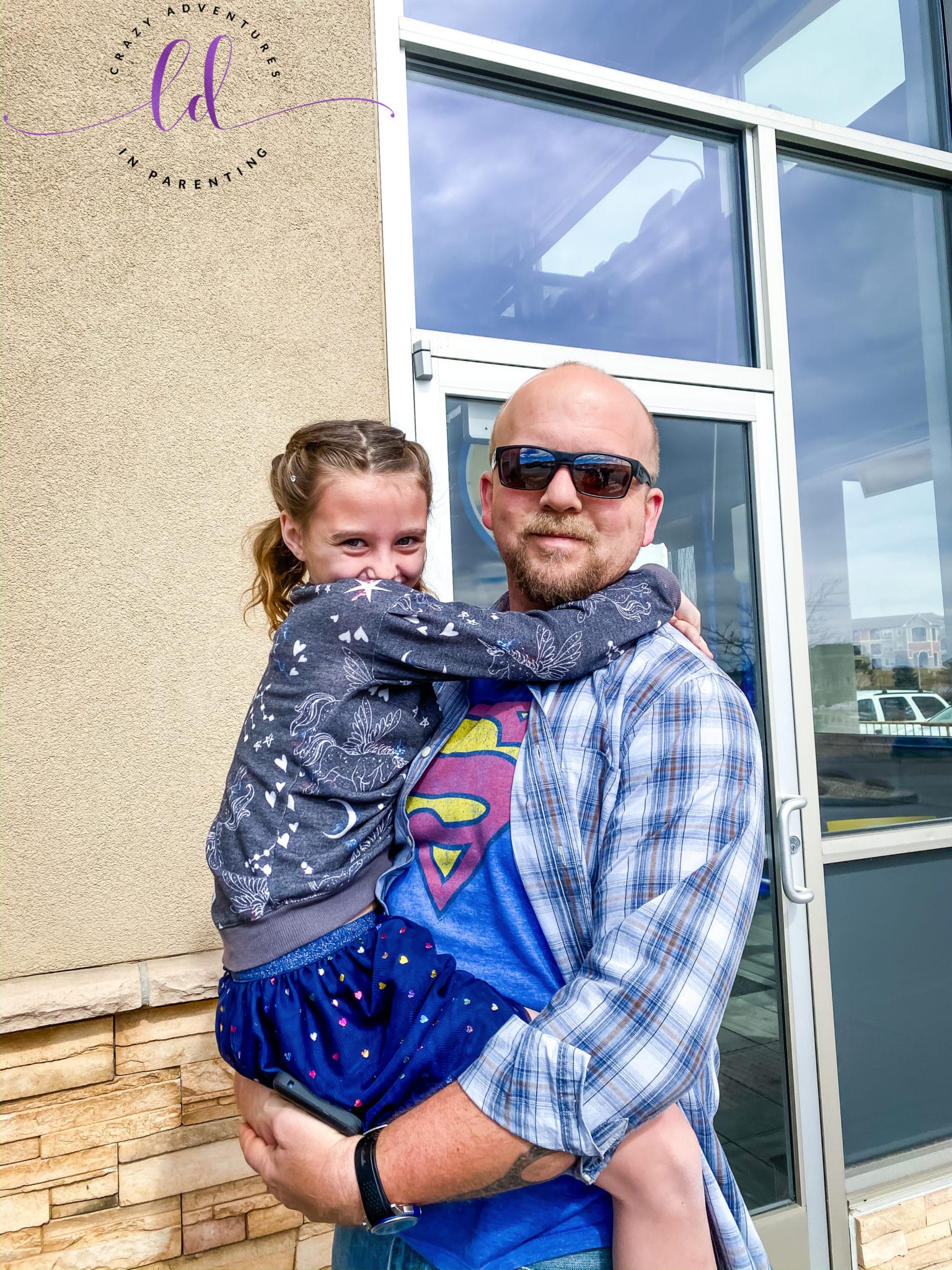 She had so much fun eating chicken nuggets, fries, yogurt, chocolate milk, and then an ice cream cone for dessert!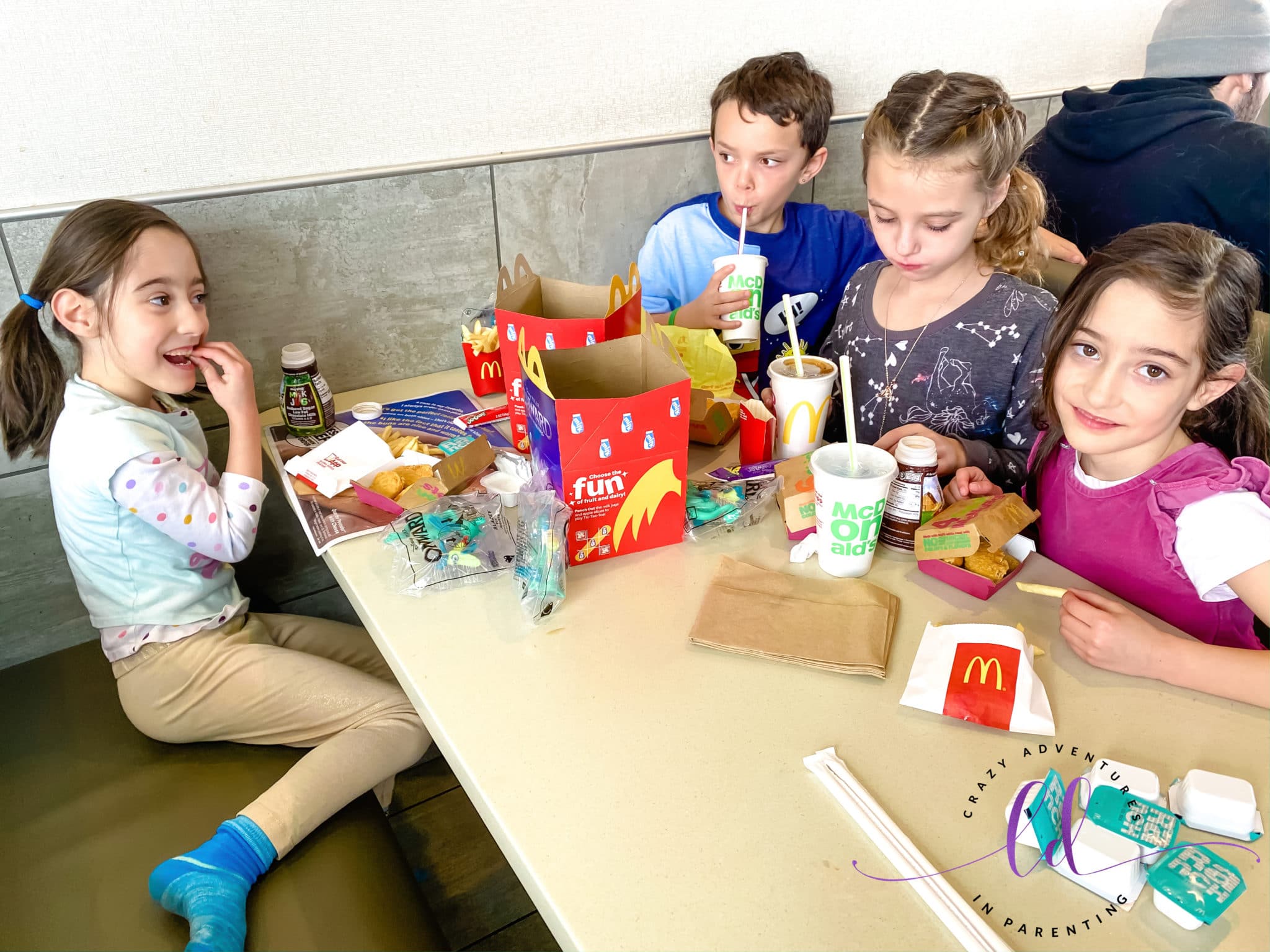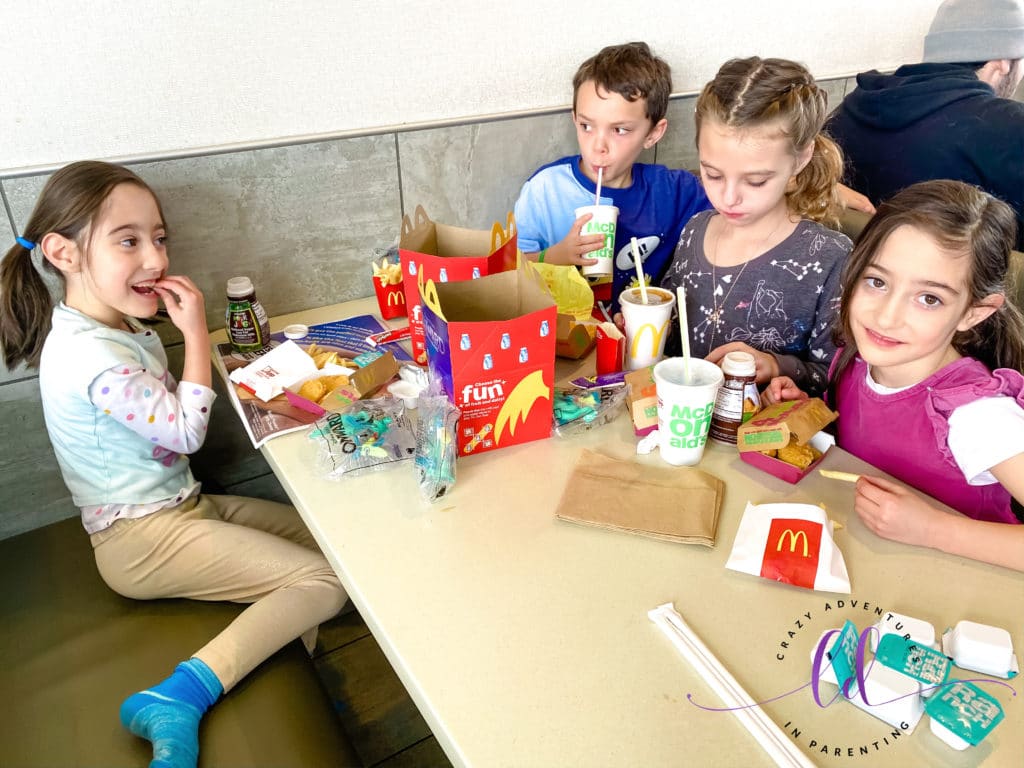 After two hours playing and eating, we came home to set up for her birthday and because it was SUCH a gorgeous day outside, she decided to draw with sidewalk chalk with her friends!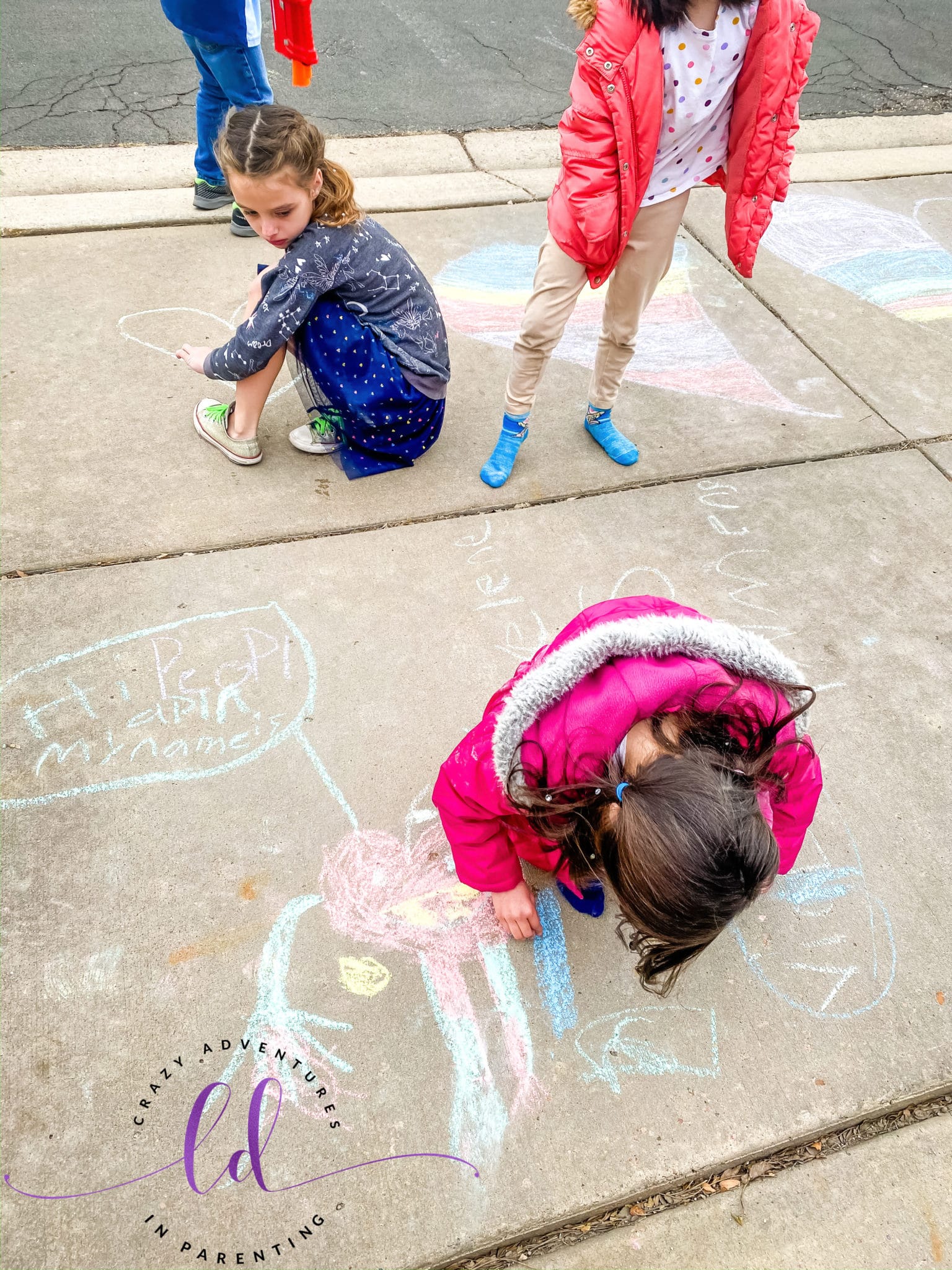 Once we set up all her streamers, table decor, birthday signs, and blew up a ton of colorful balloons dangling curled ribbon, we called her upstairs to surprise her! She told me she "almost cried" when she saw her colorful rainbow confetti table and decor! lol
We served dinner amongst giggles and birthday excitement! Yes, we left our Valentine's decor up once again for her birthday! 🙂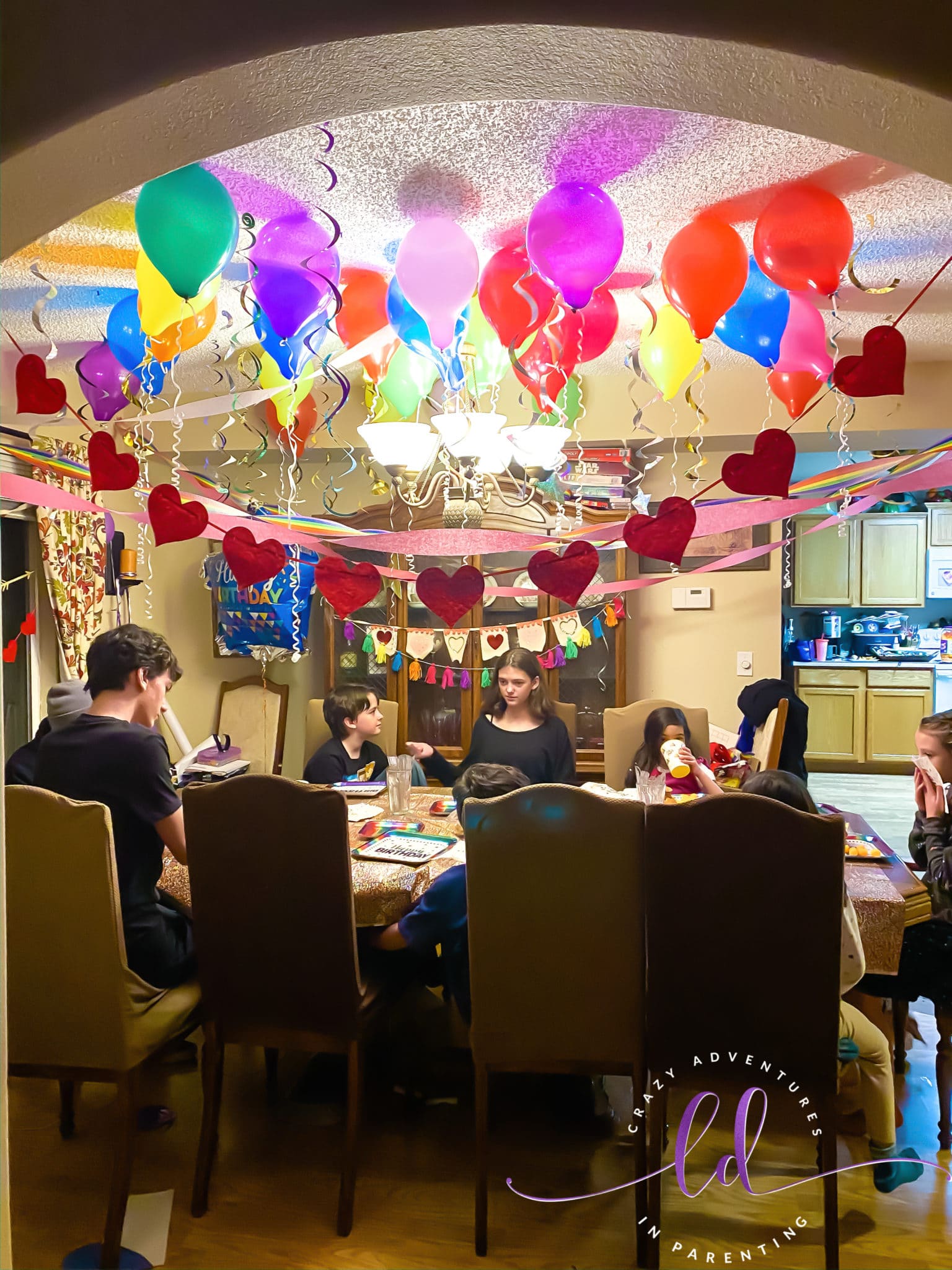 She loves all things unicorn, so we got a unicorn cake for her!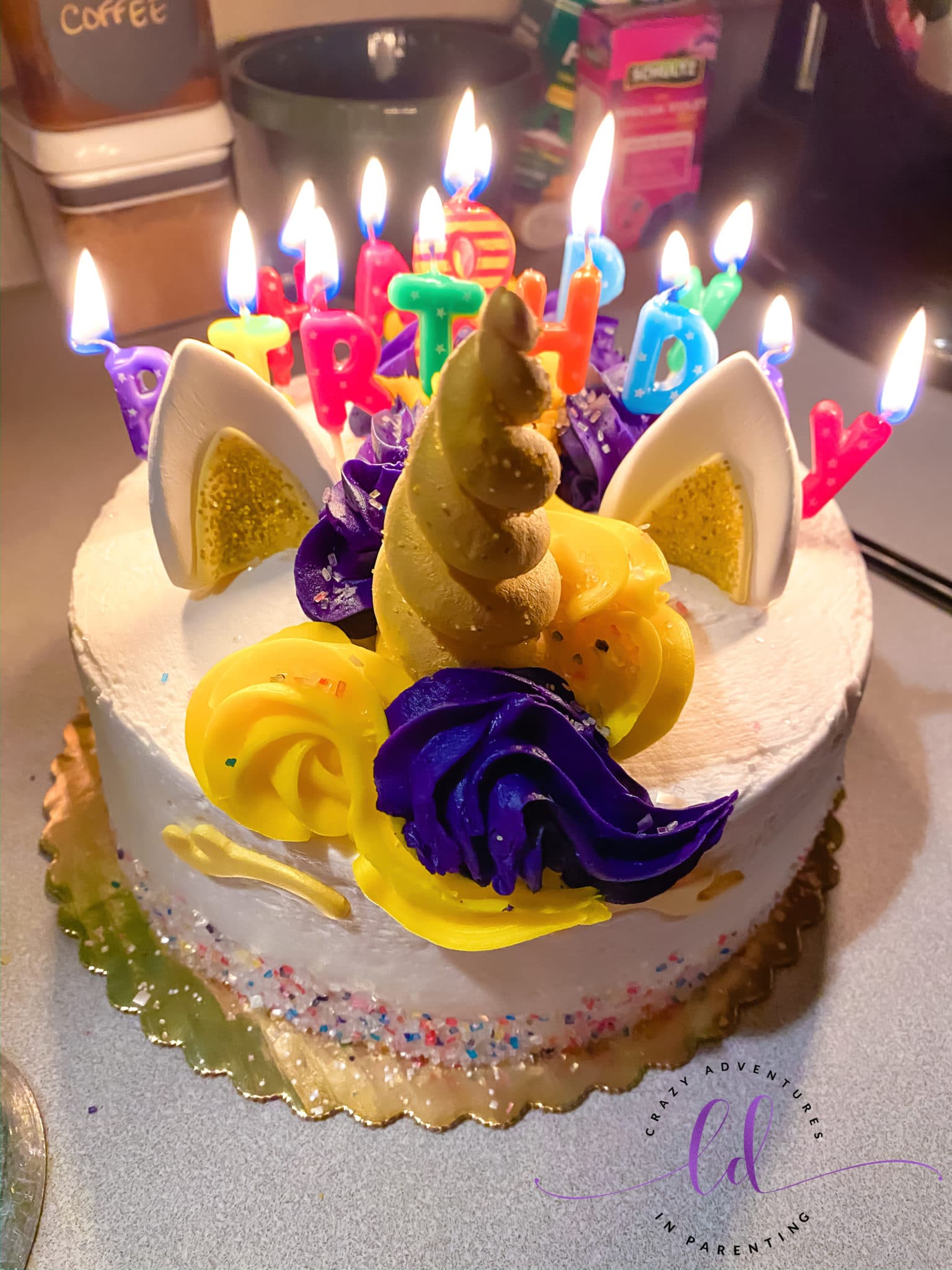 As if all of this wasn't fun enough, she got to open her presents next! Oh, friends. This was the most adorable part of her birthday for me. To see her spaz out over every single solitary thing, big or small, was such a real treat.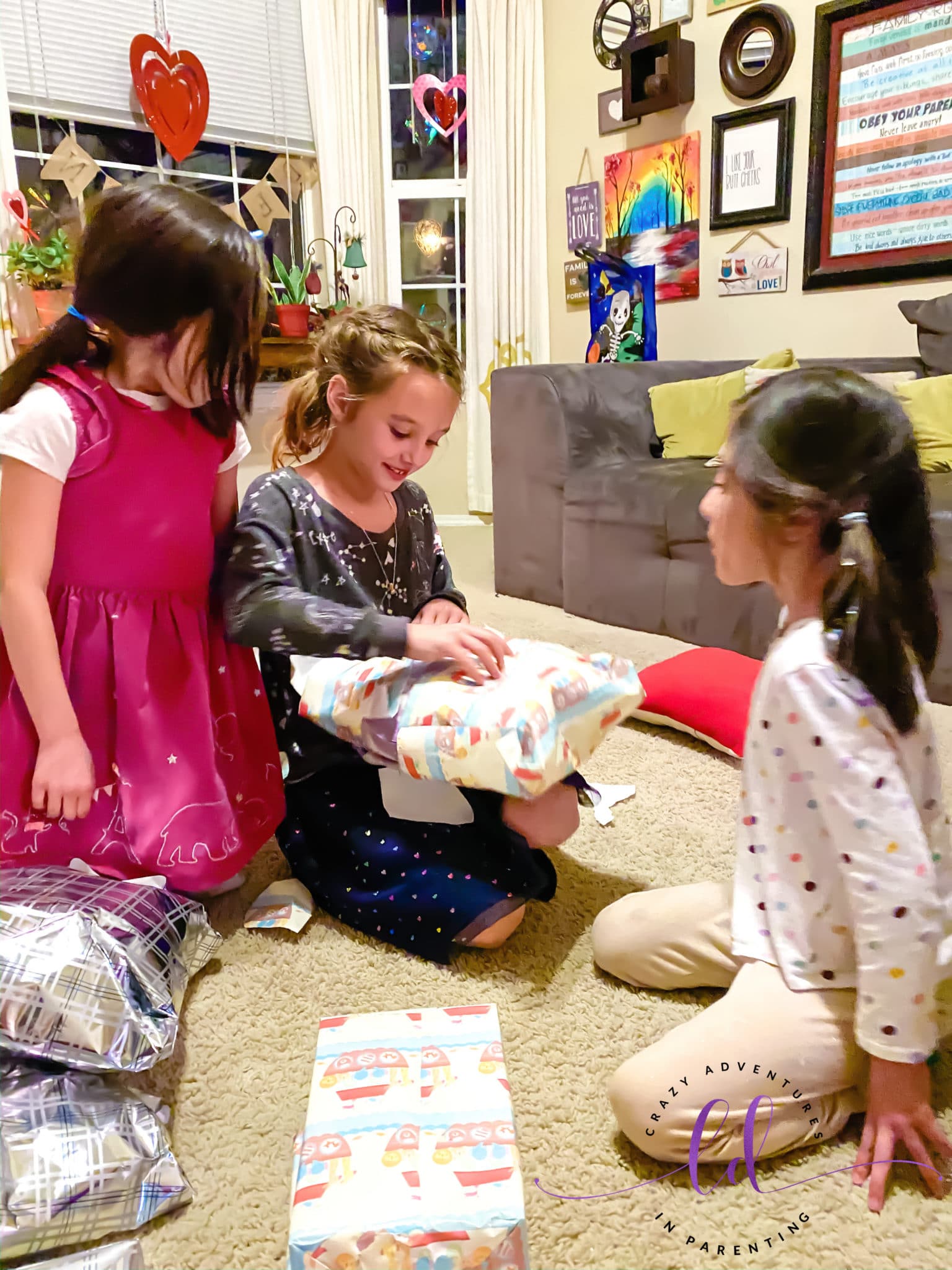 Her daddy got her plenty of awesomeness! Hilariously, my oldest daughter wrapped his gifts to her in Noah's Ark nursery wrapping paper we had (and never used), haha! She adores the new unicorn robe and slippers he got her and put them on immediately!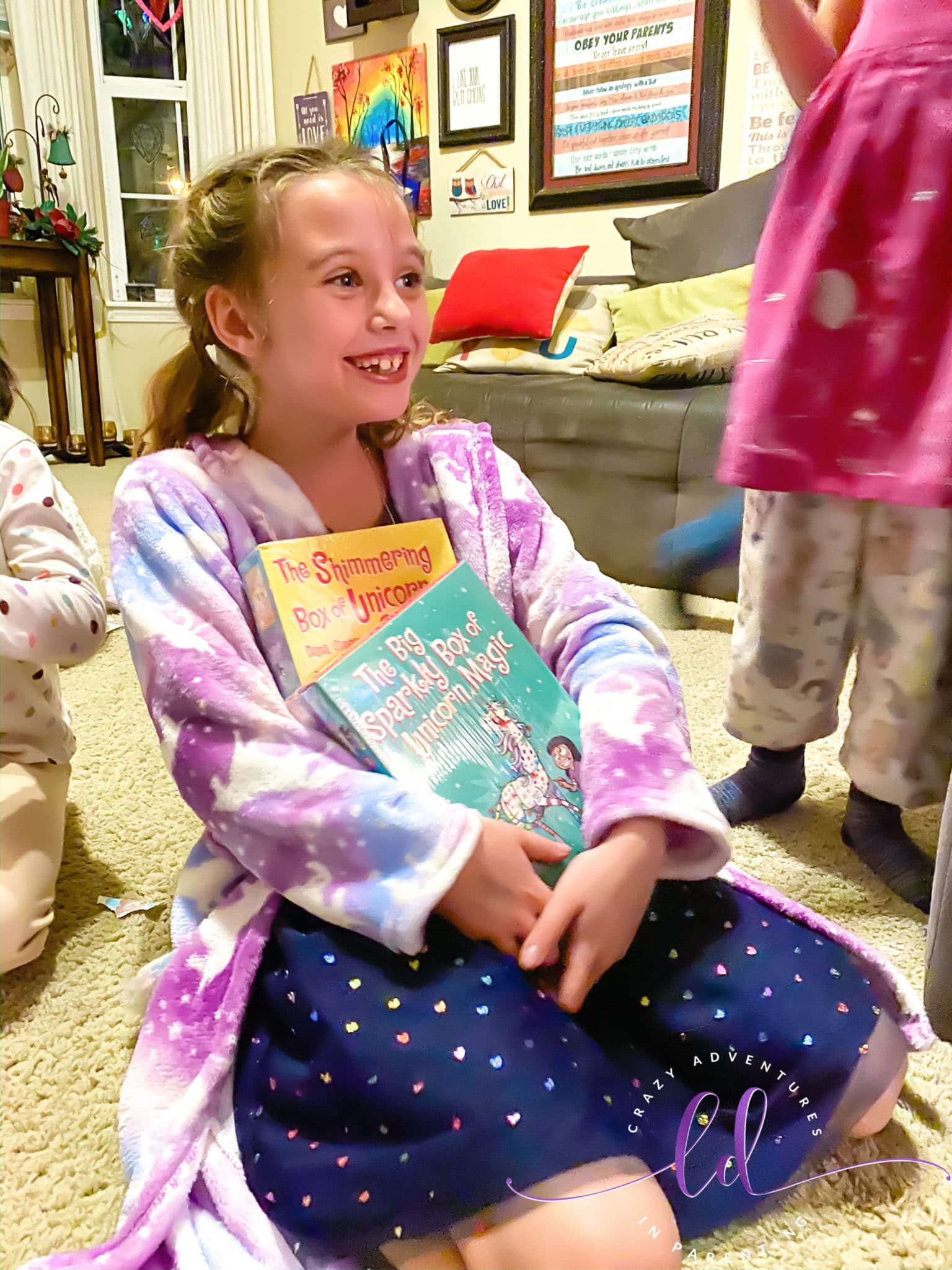 We got her a fluffy purple tutu dress with sequins as well as a couple books too – one is a grateful journal for kids and how to draw a unicorn book!
She also received a unicorn necklace from us!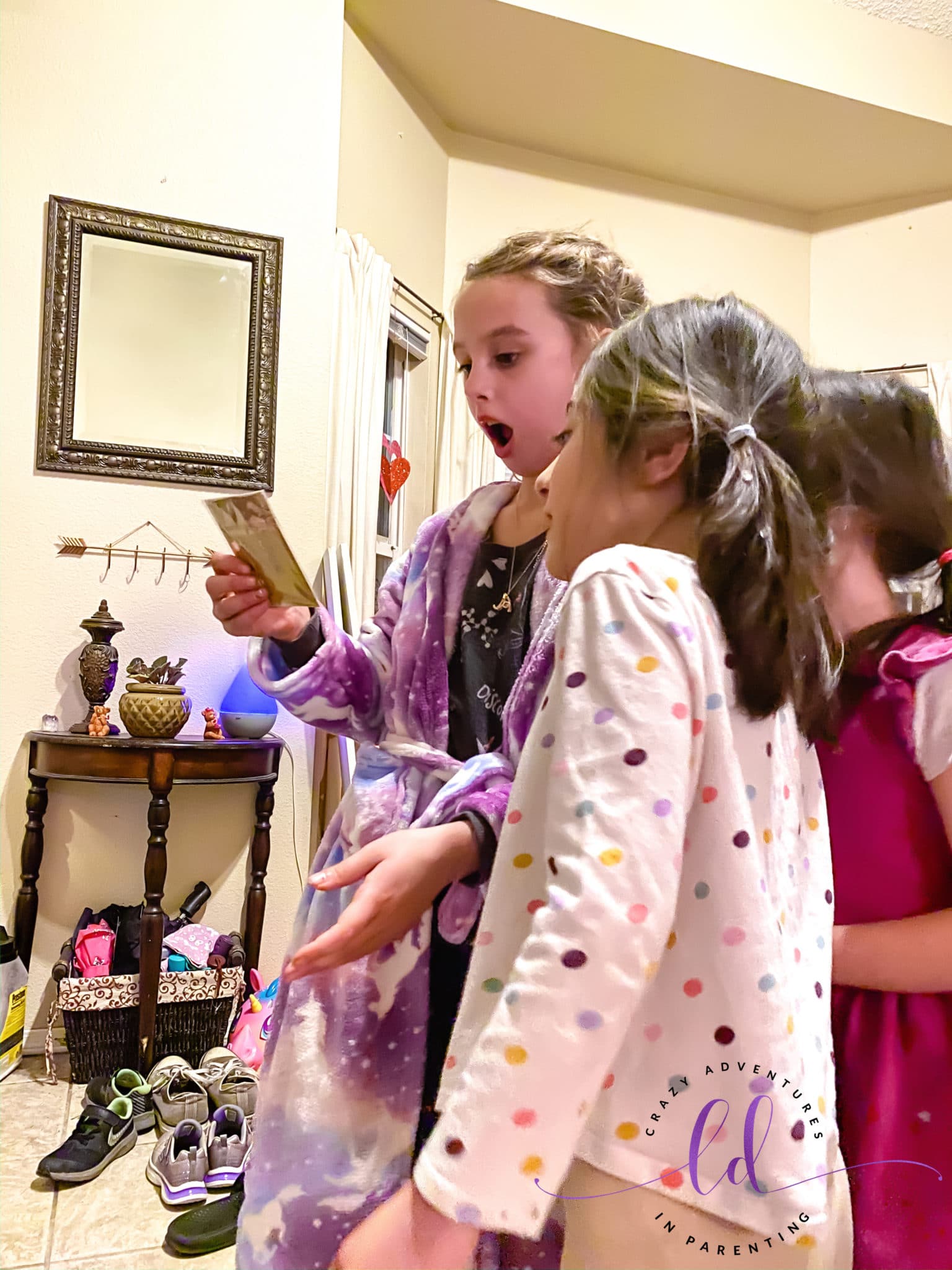 Happiest of birthdays to you, my sweetie pea!