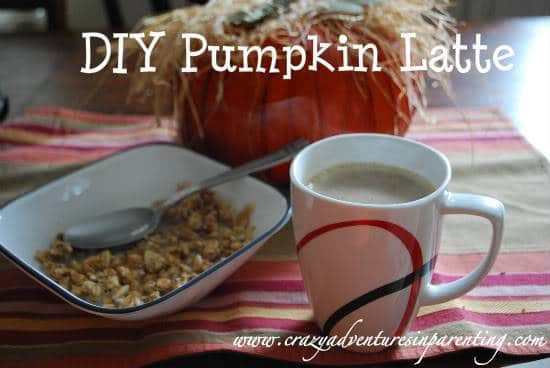 Fall might be over, but I'm craving pumpkin this week.
We grocery shop twice a week around here. Now that we have more grocery stores than we know what to do with, we are able to split our shopping up and go to different stores to save the most amount of money. Thankfully, these stores are fairly close, too, so it isn't a ton of gas we are spending. (Sam's Club is the furthest away. We do that run about a once-a-month.)
I plan to share with you just how I charted where the best buys were, and how you can do it, too (if you have a lot of grocery stores to shop from, like me). I also plan on creating a meal plan board to hang in the kitchen. This board is going to be a place to house all our dinner choices for the week, so this way, we have ONE central place to look when we menu plan for our weeks. Come grocery-list planning time on Sunday, we are often tired, not looking forward to going back to work and school, wanting the weekend to last longer, and suddenly (and completely) out of new ideas. I know this will help us immensely. Can't wait to share!
In the meantime, today is Monday (bleh): the start of a new week, a full week at that, and I really want to become more diligent on sharing what we're eating (with our big family), while featuring some former posts on creations that work at home for us. Y'know, the gigantor family taking over San Antonio, about to be one bigger in a month. Ahem. Heh.
To get started, I'm mostly going to be sharing with you our dinners. I'll eventually delve into, with great detail, all the menu ideas (including breakfasts) with just the littles at home, and what we do on weekends with everyone at home. I'm starting small for now, friends.
Also, just to give you an idea, we plan at least EIGHT meals weekly. The eighth meal is the "easy-peasy" meal, the one we have there, on deck, just in case we're not "feeling" anything on the menu/are too tired/forgot to pull something out/ran out of something, etc. It's the emergency back-up plan meal, if you will. I wholeheartedly believe everyone should have one of these scheduled weekly. The "I'm-too-tired-to-cook-a-huge-dinner" meal.
Dinners this week include:
(Cleaning out the deep freeze, we found…) Already marinated BBQ pork tenderloin. To add to this (since it isn't enough for our family) pork cutlets we will add to BBQ sauce ourselves. Served with Mashed Potatoes & veg
Gumbo (not too thrilled about this choice this week, but, we cleaned out the deep freeze, and found sausage that needs to be cooked). Made with beans and rice.
Beef brisket. Mmm. Could NOT for the life of me find my recipe for it, so we're using this recipe for a pork butt shoulder in a crock pot to try. I'll update you on how successful we are with this. Mashed or baked potatoes, veg, and biscuits. Mmm.
Chicken Bacon Ranch Quesadillas. I plan on sharing this healthified knock-off recipe from Chili's with you this week. WOOHOO! Served with rice and corn. Super-yum!
Steak sandwiches (we use Steak-Um meat and sesame seed buns) with tater tots and california vegetables.
Tortellini alfredo. Super-simple meatless recipe – we use inexpensive frozen tortellini and we make our own alfredo. Will share the recipe soon! Served with organic crusty garlic bread, yum!
Chicken tacos. This is a pretty fun way to healthify the taco by not using beef. Plan to share this recipe with you soon, too!
(Extra meal) – burgers and dogs with tater tots and corn.
(Another extra meal) – leftovers!
Lunches for the weekend –
Prepared breakfasts to make this week easier –
Do you do menu/meal planning each week? Care to share with me what you've got on deck this week?
Never miss a thing! Subscribe today for all kinds of crazy parenting fun!