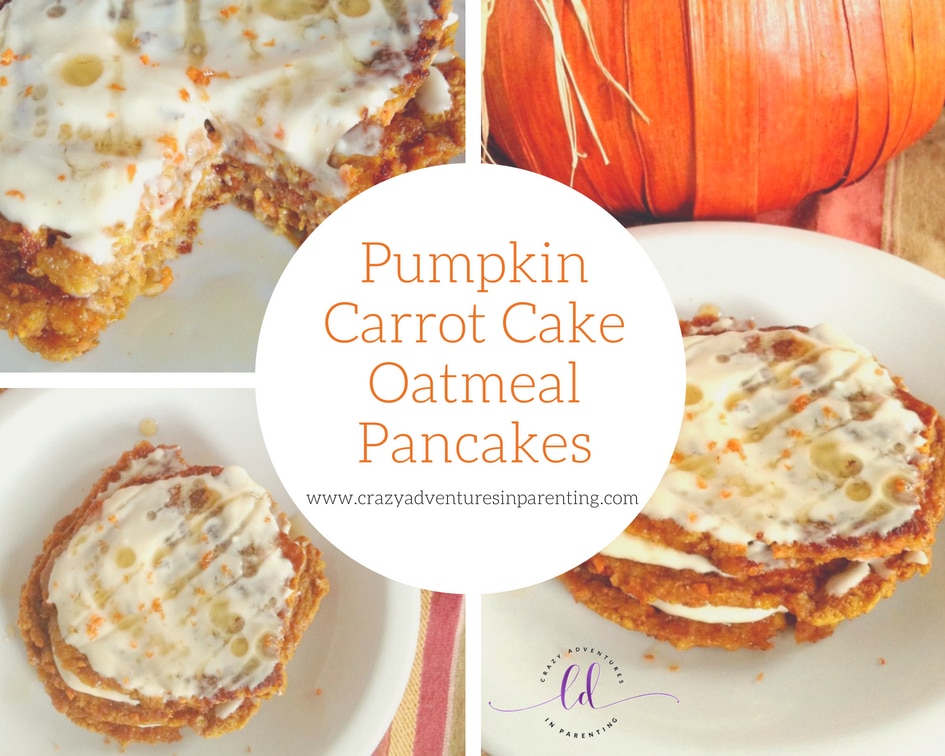 Yes, I did just say Pumpkin Carrot Cake Oatmeal Pancakes. Is your mouth watering yet?
Pumpkin Carrot Cake Oatmeal Pancakes with Protein
One of my most favoritest websites is Dashing Dish. Have you ever visited there before? Her site is gorgeous, the food is meticulous, her photography is superb, and I want to eat one of everything she creates because she finds healthy ways to make the evilest of things. LOVE THAT! I am REAL big on finding healthier alternatives to everything we eat (especially desserts).
I have successfully prepared and eaten her fantastic Carrot Cake Protein Pancakes before as a healthy delicacy for me when I'm craving something sweet (plus it's a kickass breakfast to boot). I have tweaked it, though, by added raw honey and vanilla extract, adding a bit more spice into mine because I looooove cinnamon so much. I eat it in some way everyday.
As I prepared to make more of these for myself, I reached into my pantry and found a full can of pumpkin staring at me, begging to be used. So I asked myself, "What if I infused pumpkin into this recipe somehow?"
OH YES I DID.
I promise you, you will NOT regret making these for yourself. These have such a fantastic, cake-like quality to them, particularly with that delicious 'frosting' on top.
It almost seems illegal, doesn't it?
Just promise me you won't eat them all at once. Share, okay?

Like this recipe? Check out my other pumpkin recipes: Pumpkin Bread, Pumpkin Latte, Pumpkin Oatmeal Cookies, Pumpkin Muffins, Pumpkin Whoopie Pies and others in my full recipe list!