This is a sponsored post on behalf of Quaker Fuel Up to Play 60.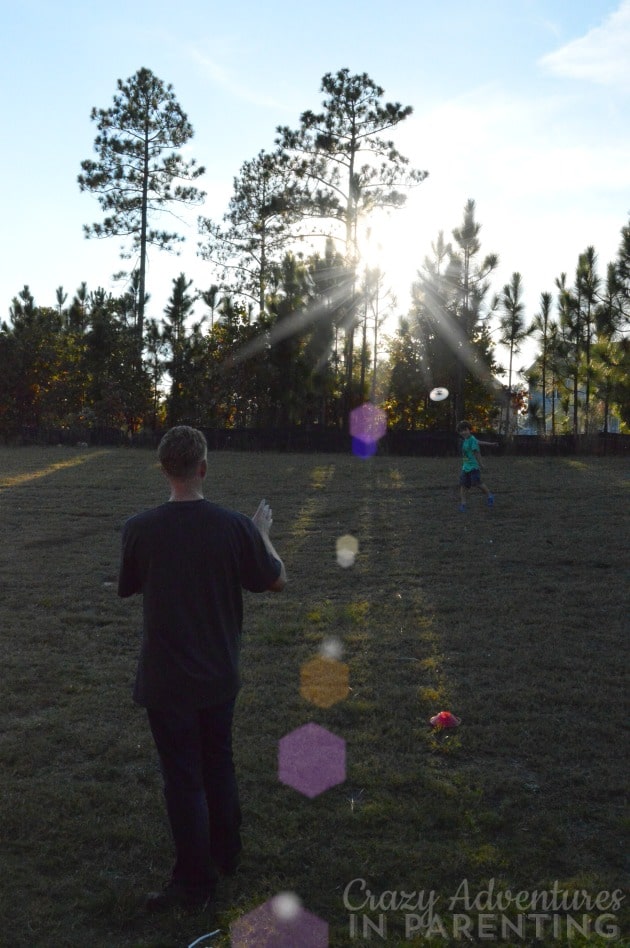 We're a pretty active family. You're always going to see pictures and tales of our kids' in sports, and our various adventures in bike riding, family walks, playing on the trampoline, and always having fun with the kids. It's just part of being a parent, y'know? Reliving your childhood through their eyes. What were the things you couldn't get enough of as a kid? What things did you never get to do as a child that you want to do now as a parent for your kids?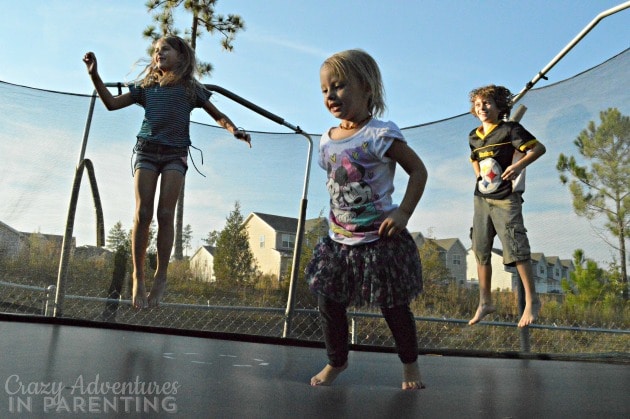 I never had a trampoline in my backyard as a child, but I tell you, almost ten years ago when we purchased our first, we vowed we'd never be without one again. We love the fun that comes with owning a trampoline – not only is it great exercise but it's multipurpose, too – from being a water toy, to a chalkboard, or a place to practice being a super hero, the fun never ends out there within that net in our backyard. I love seeing their imaginations come alive.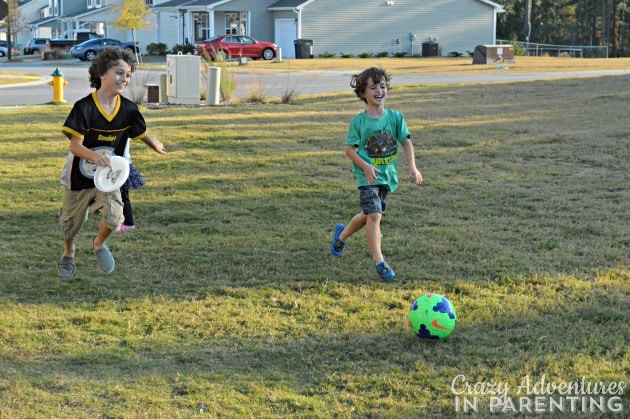 I encourage you, savor this time with your children while you've still got them small and home with you. We're clawing to hold onto those last bits of the summer weather. It's already almost too cold for us, given our warm Texan blood is still coursing through our veins here in NC. We're doing our best to savor that sunshine and warm sun outside with our kids for as long as we can. Even when it does get chilly, we'll dust off and don our winter coats and stay warm by staying active. But that sun right now, those shorts and flip-flops that we'd wear for at least another month back in Texas are just callin' us, begging us to be worn outside still. I hope you'll join us in getting outside to play and having fun with your kids, too.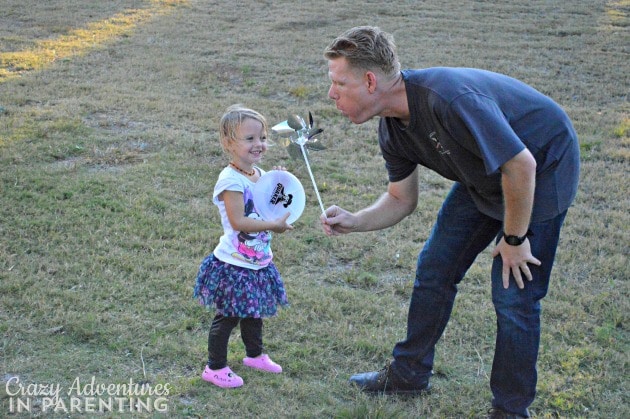 This fall, Quaker is joining forces with Fuel Up to Play 60 and the NFL to launch the "For the Love of Play" campaign to help fuel healthy families and encourage them to get active for 60 minutes of play a day. Good, clean, fun play time. Oh yeah!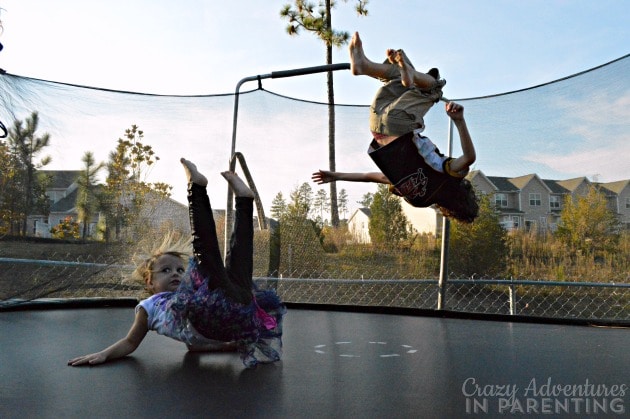 Playtime is fun and easy and something the whole family can enjoy! Whether it's flag football with neighbors, a game of tag in the backyard with your family, a game of frisbee, or organized sports, the ways to play with your kids are endless.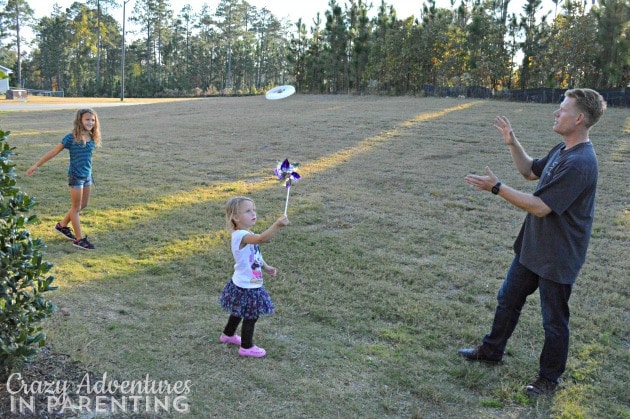 Now through December 1, 2014, you can visit QuakerMakethePlay.com to share the unique way that your family plays for a chance to win the grand prize – a "Day of Play" in your hometown with Indianapolis Colts Quarterback Andrew Luck!! Wow! Plus, there are also daily giveaways for a $50 NFLShop.com online gift card, too. G'head, go submit your entry into the contest, and then come back to enter MY contest here. I'll wait. *grin*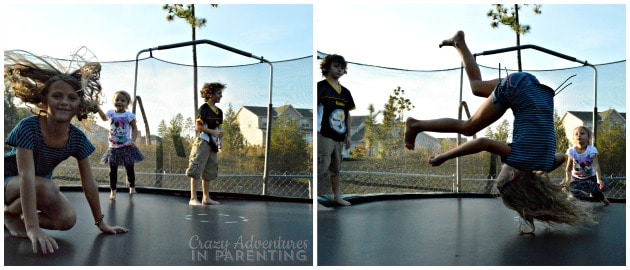 Wait, did I say I had a giveaway here, too? YES!
Win it!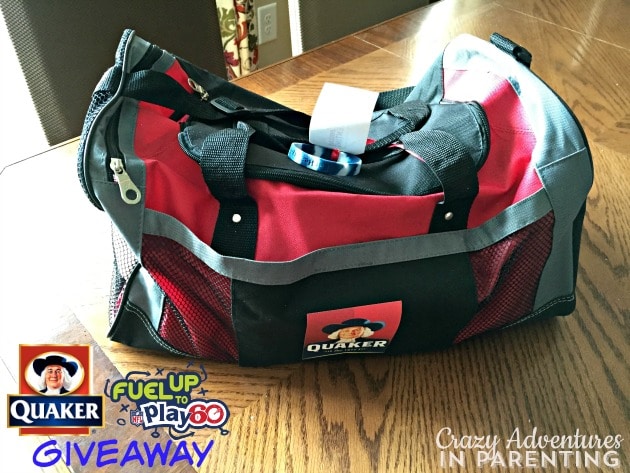 Win a Quaker Play 60 Family Fun Gift Pack, which will feature a variety of items perfect for active families, including:
An LED Light-Up Frisbee perfect for playtime outdoors with the whole family
A Mini Football for kids to enjoy team games
A Stopwatch to time fun activities and ensure your family gets 60 minutes of play per day
A set of Mini-Desk Cones for families to create their own games or relay races
A handy sports bag to stay organized while keeping active
Easy entry into the giveaway via Rafflecopter below:
a Rafflecopter giveaway