This post was sponsored by Ling Ling, all opinions expressed in my post are my own.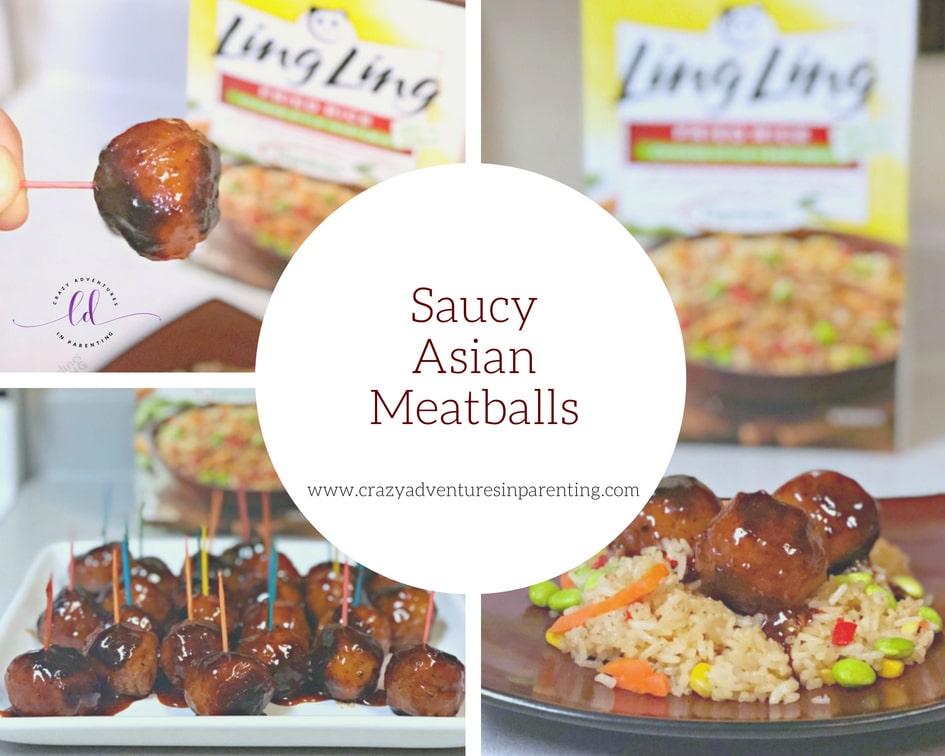 Chinese New Year begins on February 16th, 2018 and ends on March 2nd. I felt inspired this year, after being introduced to Ling Ling Asia-inspired entrees and appetizers, to create this Saucy Asian Meatballs recipe for my family to celebrate the Chinese New Year. Since finding Ling Ling in my local Walmart, they've been my go-to for a fast but scrumptious lunch or dinner when my schedule is jam-packed.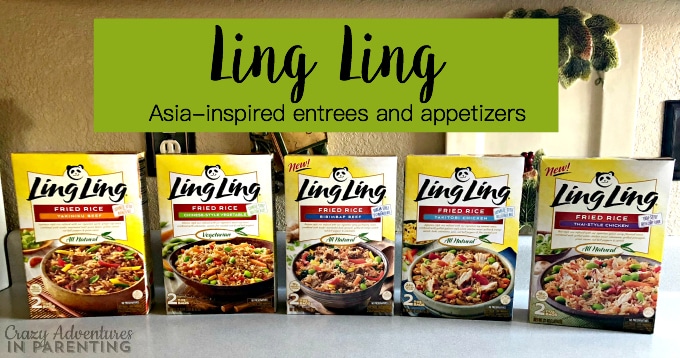 Ling Ling's line of Fried Rice offers five unique dishes based on pure and authentic Asian inspired recipes from China, Japan, Korea, and Thailand. Ling Ling's Yakitori Chicken, Yakiniku Beef, Thai-Style Chicken, Chinese-Style Vegetable, and Bibimbap Beef could pair well with any of your favorite Chinese New Year recipes!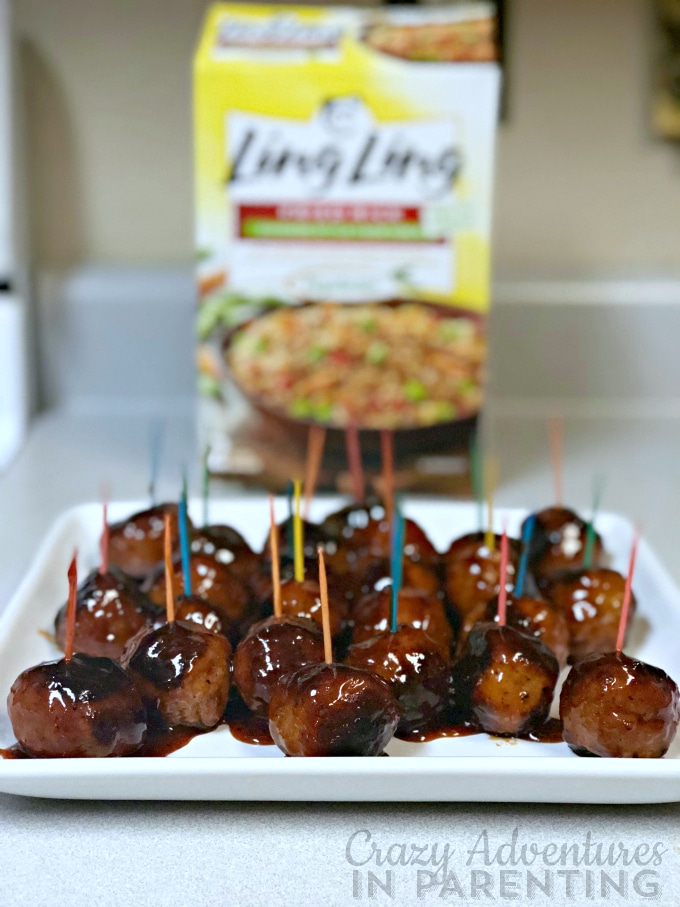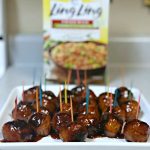 Ingredients
1 20 oz bag frozen meatballs

½ cup hoisin sauce

2 tbsps low sodium soy sauce

3 tbsps honey

½ tbsp rice vinegar (we use Nakano)

2 tbsps brown sugar

garlic powder and onion powder to taste

Ling Ling Fried Rice of your choice
We paired our Saucy Asian Meatballs recipe with the Ling Ling Chinese-Style Vegetable Fried Rice. We have a teenager in this household who's a vegetarian, so I was able to feed us all with this Chinese New Year inspired dish easily. These would also make a wonderful Asian-inspired appetizer for any occasion you might have coming up! Be prepared to have napkins ready, though, they sure are saucy and oh so delicious! My children couldn't stop eating them!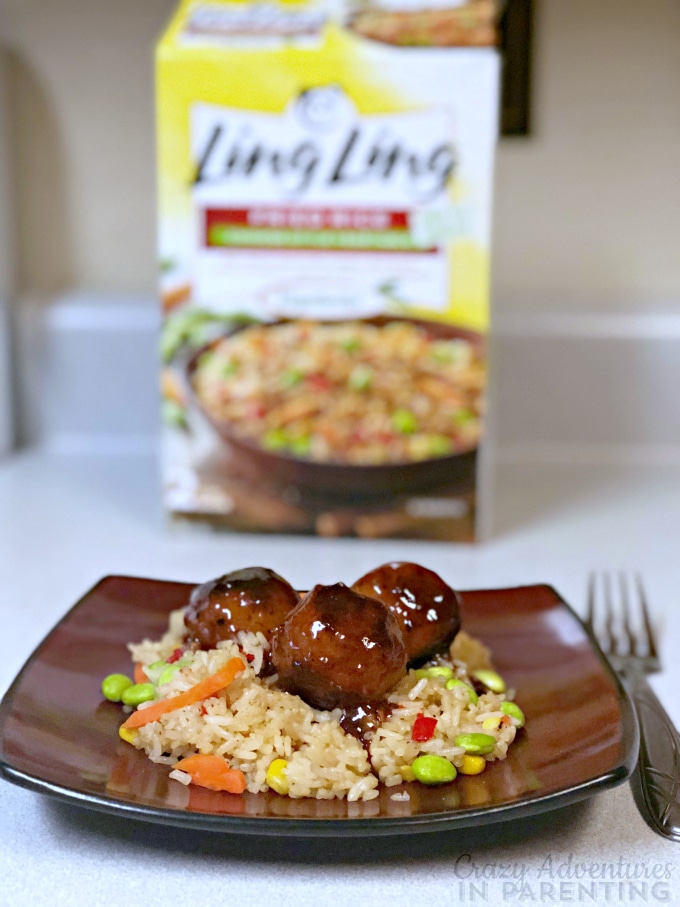 These Saucy Asian Meatballs paired really well with Ling Ling's Fried Rice. The sauce wasn't hard to make at all, and it beats any Asian-style take-out I've gotten recently! These entrees and appetizers are such an excellent deal at our local Walmart (check your store's availability here) and they're all-natural, too! You can't get all-natural in a take out place like this! Ling Ling wanted authenticity and traveled the Asian continent to collect recipes from China, Japan, Korea, and Thailand, all so can you experience the best of each region in their dishes. With every bite I take, I feel transported directly to Asia!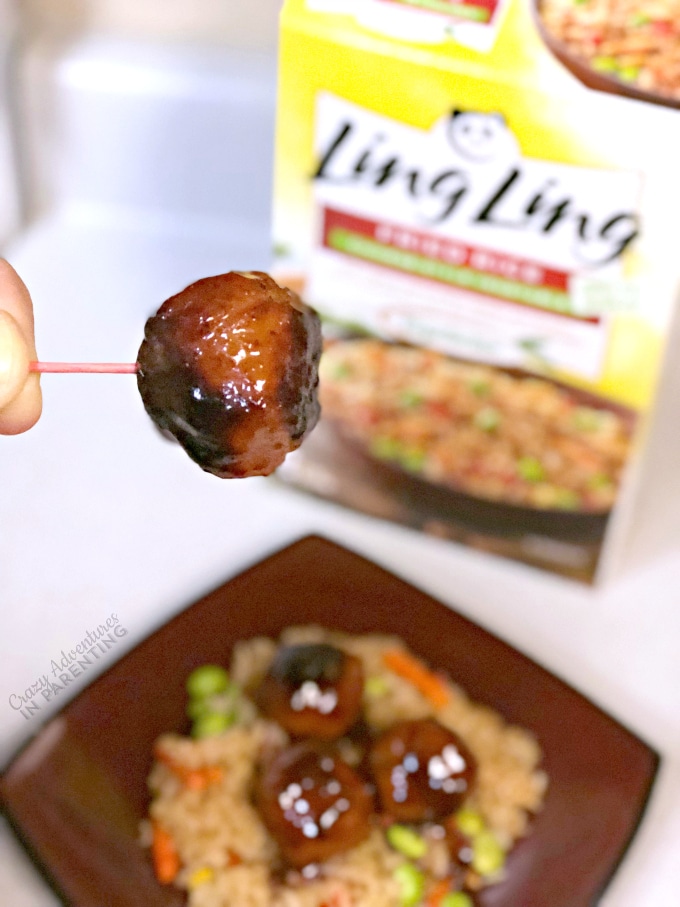 In making this dish, I also shared with my family some delightful Chinese New Year customs and superstitions that I thought they (and you) might find interesting:
Refrain from using foul language or bad words on New Year's Day or they will follow you throughout the year
Washing hair is not allowed because you will wash away your good luck for the year
Greeting friends with oranges or tangerines during the New Year will ensure that your friendships remain intact
No sweeping on New Year's Day as you'll sweep all your good luck out the door
Stepping into new shoes on New Year's morning to start your year off on the right foot
Distribution of Red Envelopes (signifying Joy and Luck) filled with money to start the year with prosperity are known as "Red Pockets"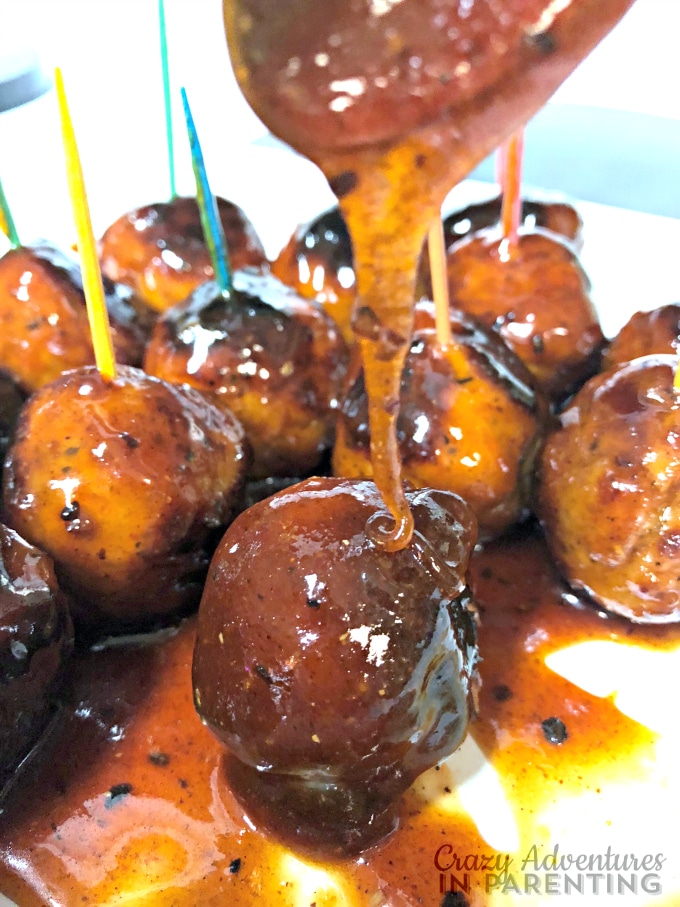 If you enjoy appetizers, check out these appetizer recipes!
Easy Garlic Pull-Apart Monkey Bread
Do you celebrate Chinese New Year? What are your favorite recipes and traditions for this holiday?