For recent press, honors, TV appearances and articles about me, please visit my press page.
---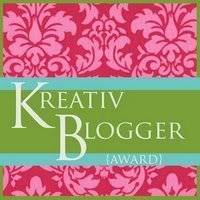 ---
Oct 23rd 2008 – Thank you so much to Susan at What Happened To My House for giving me this award, thank you Susan!!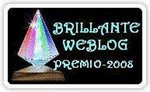 ---
November 11th 2008 – Lori over at Did I Just Say That? gave me a Rock Star Award, super sweet!!! I'm a rock star, woohoo! Thank you Lori!!
And one of my fave bloggers Suzanne over at Crunchy Green Mom wubs me and gave me the I ♥ Your Blog Award!! I ♥ you too!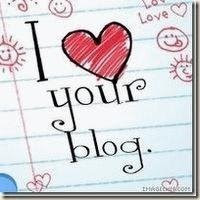 ---
December 4th 2008 – As the holidays near, Brighter Planet is getting into the spirit of giving. Yesterday they launched the One Day campaign. They're donating a day's worth of our premium offsets to those willing to conserve during the holidays.
Because of my past help with their 350 Challenge, they have donated 136 pounds of offsets in my name, making me carbon neutral for a day! How awesome is that? Here's my certificate! Cool huh?
---
January 6th 2009 – Julie from Momspective gave me an award, thank you Julie! It's a new award that's spreading like wildfire from Ohana Mama, beautiful! (So sorry it's taken me SO long to get this one done!!)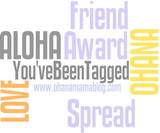 Next, fellow contributing writer from Happy to be at Home, Amy from The Finer Things in Life, awarded me (and the other contributing writers) two lovely bloggy awards. For the Kreativ Award, I'm to list 6 things I'm thankful for and pass it along to 6 bloggers. The Lemonade Award is for blogs showing attitude and/or gratitude, and I'm supposed to pass it along to 10 blogs I feel have the same. Neat!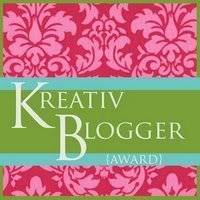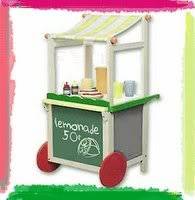 ---
January 23rd 2009 – Toni-Lynn aka Fabulous One, said I'm fabulous, too, and asked me to join her in her evil plot to overtake the country in fabulous-ness.
No wait. That's not right.
She awarded me the "Your Blog is Fabulous" award! How sweet fabulous is she?! I'm supposed to put it on my blog. Check. Nominate 10 blogs, linking to them (of course). Check. Visit them to let 'em know (of course). Check. Finally, share the love and visit Toni-Lynn with my link. Can do!
I got another award from Stephanie from Bizzie Mommy, the "Honest Scrap" award, thank you!
(See, you guys really do like me!)
I'm to list 10 honest things about myself (and I just listed 16 above, how's that for tackling two things simultaneously?!). I'm also to pass this award along to 7 bloggers I feel embody the spirit of the Honest Scrap.

---
January 23rd 2009 – Guess who just made one of the Top 100 Blogs for Expecting Mothers along with Dooce, Type-A Mom, BlueSuitMom, The Intrepid Mompreneur, Celebrity Baby Blog, The Motherload and more?? 🙂
---
February 12th 2009 – Sara awarded me the "Extraordinary & Awesome Blogger Award", an award of her own creation 🙂
---
April 14th 2009 – Sara at Ordinary and Awesome awarded me the Queen of Blogs award, because I've always shown her kindness and support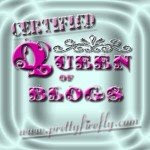 ---
April 27th 2009 – Denise awarded me the Splash Award, which means she finds my blog alluring, amusing, bewitching, impressive, and inspiring!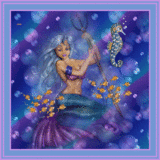 ---
April 28th 2009
– Shelly awarded me the Zombie Chicken Award! "The blogger who receives this award believes in the Tao of the zombie chicken – excellence, grace and persistence in all situations, even in the midst of a zombie apocalypse. These amazing bloggers regularly produce content so remarkable that their readers would brave a raving pack of zombie chickens just to be able to read their inspiring words."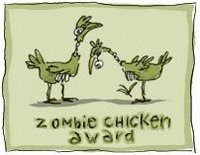 ---
May 12th 2009 – Amy at The Thoughtful Parent awarded me the One Lovely Blog Award, thank you Amy!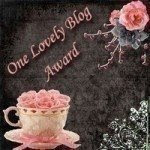 ---
May 10th 2009 – Sara at Ordinary and Awesome created a Mother's Love award by way of photography or written word. I love it so much, thank you Sara!!!
---
May 31st 2009 – Sara from Ordinary and Awesome awarded me the Kreativ Blogger Award, thanks Sara!! 🙂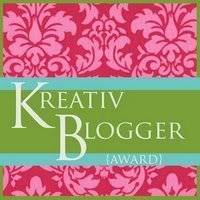 ---
June 3rd 2009 – L2L Learn to Love Love to Learn awarded me the Queen of All Things Awe-Summm award! Thank you!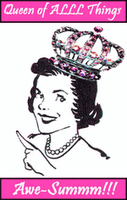 ---
June 26th 2009
– Karen from A Georgia Angel awarded me the One Lovely Blog Award, thank you Karen!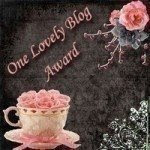 ---
June 27th 2009 – Laurie from Tip Junkie featured my summer boredom busters on her blog!
---
July 17th 2009 – 5MinutesforMom.com featured me on SayItForward!
---
August 6th 2009 – Amanda from Coping from Frugality awarded me the One Lovely Blog Award, thanks Amanda!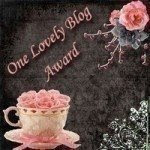 ---
September 5th 2009 – Lisa gave me the One Lovely Blog Award, thanks Lisa!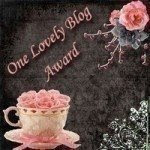 ---
October 22nd 2009 – Heartfelt Award by Tina, thank you Tina!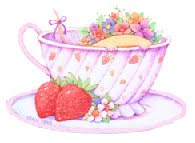 ---
January 13th 2010 – Michele from Finding Trinity awarded me the Kick Ass Blogger award, WOOHOO, thank you Michele!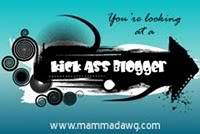 ---
February 15th 2010 – Joy from The Practical Mom Guide awarded me the Best Blog Award, thank you Joy!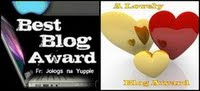 ---
June 7th 2010 – Lisa from GardenofMany.com awarded me the Versatile Blogger award, thank you Lisa!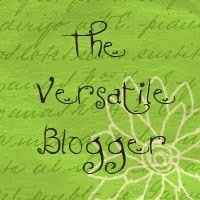 ---
July 27th 2010 – Maritime Mom chose me for a One Lovely Blog award – thank you!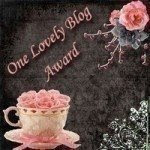 ---
---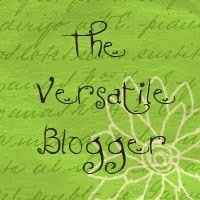 ---
January 24th 2011 – Bobbi Janay at Kid to Grown Up gave me the Stylish Blogger award, thank you Bobbi Janay!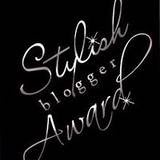 ---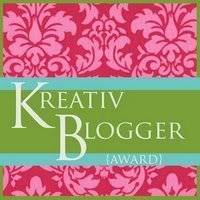 ---
August 2012 – Patti awarded me the Sunshine Blogger Award – thank you, Patti!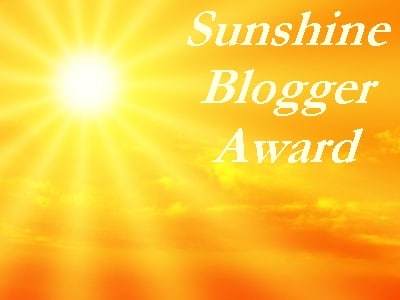 ---