I promised Sunday to share with you what I'm eating while dieting. This isn't something too complicated, or too hard to make. In fact, the thing I like about the diet I'm on is, I can prepare everything all at once, one day a week, if I wanted to, to have it ready, reach for it, heat it up, and eat right alongside my family, without difficulty or holding me or anyone else up.
First up, breakfast. Usually it's coffee, followed by a Special K bar, eggs over easy with Mrs Dash Table Blend, and/or a piece of fruit. I eat a little bit here, a little bit there throughout the morning, while drinking water. The Special K Bars are great, by the way, only 90 calories, not a lot of sugar or sodium and are good for 'tiding you over'. I like the multi-pack with different flavors. Mrs. Dash is a great substitute for salt, or in conjunction with salt, too. It has lots of great seasonings in there. It adds flavor to what otherwise would be pretty bland, you know?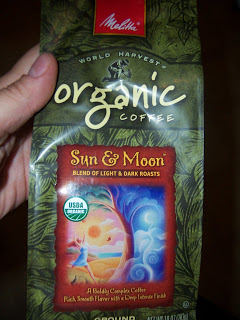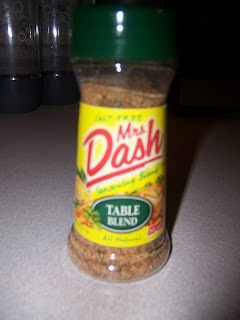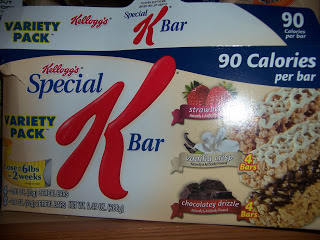 Next up, lunch. Yeah, buddy! Here we have two nice thick cuts of lean, low-sodium turkey, or chicken breast, along with vegetables, and a nice leafy salad with a little low-fat french dressing on it (the best, tastiest, low-fat dressing I could find so far), along with a baked potato, with a smidgeon of butter (to make it not so plain) and some Mrs Dash again. This looks like a lot of food, I know. It doesn't all get eaten in one sitting. I prepare it all for lunch, ahead of time, and eat some, and stop when I begin to feel full. Eat some later, and stop again. I prepare it as I'm preparing everyone else's lunch, so this way, when I get hungry after lunch, there it is, ready for me to keep going back to it as I'm hungry, and it's healthy. A good, no-excuse way to eat healthy.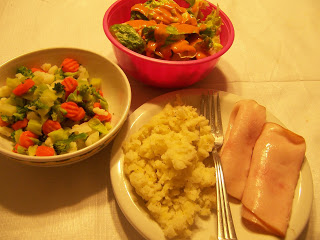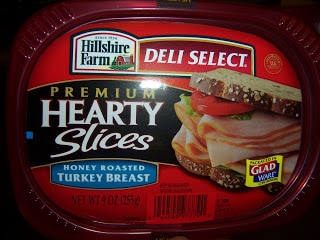 For snacking purposes, it's another Special K bar, piece of fruit, perhaps some more vegetables, or a salad, or some of these bad boys – Special K Italian Tomato and Herb crackers. I hardly ever eat all 17 crackers they say are only 90 calories. I find these pretty filling, especially at that late night semi-rumble, when I'm looking for something "snacky", I grab about 5 or 6 and am fine, and don't feel like I need a whole box. Just that amount calms my urge, which is nice.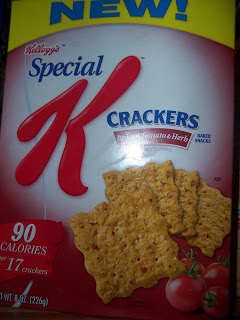 Dinner is where I like to get a little creative. Chicken breasts and turkey are what's on the menu (since I can't get good fresh fish like I'd like it here), so I get a couple packages of boneless chicken breasts and have them bagged up, marinating in something tasty, and pulled out the afternoon I want them for dinner that night. My dinner consists of a chicken breast, or turkey breast or slices, with a baked potato or whole wheat pasta, and vegetables and another salad. And again, it doesn't all get eaten, and if I feel like eating again (because I eat a little here, a little there, all day long), I go back to it, too, just like lunch.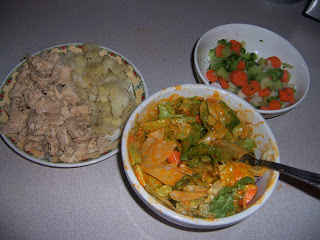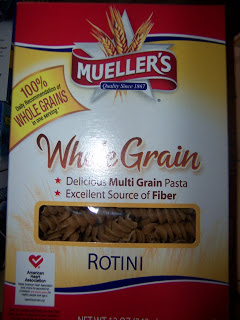 I find many ways to keep it interesting and would love to share some secrets here with you. Shown above is Lemon Chicken (on the far left). To make, season the chicken with a little Mrs. Dash and garlic powder, and pour into a sandwich baggy some lemon juice, seal it, and refrigerate it for a day. The next day, after flipping it (so the lemon gets both sides), freeze it until use. To cook, you can bake it, steam it, or, as I like to do it – saute it. I cook it whole on both sides, adding a top to the pan to steam and saute at the same time, and once it's been slightly browned, I add a little more lemon juice while I cut it up into bite size pieces to ensure it gets cooked thoroughly and quicker. Keep it on medium to medium-high, and if the lemon juice reduces too quickly, be sure to add a little more. So flavorful!
Another quick and great way to flavor chicken is to use salsa. But keep an eye on the label to be sure they didn't spike it with a ton of salt, or anything. Why not make a Mexican Chicken dish using whole grain rice and some great beans? Just cut up the chicken, saute it with some salsa (enough to coat it) and serve over rice. Super easy, super flavorful, super yum.
The best advice I have for you is to try to keep it simple, the less you use the better, the less complicated it is, and the less you have to worry about the gazillion ingredients you've got going on, if they're all okay for you, etc. We are busy moms, after all, and easier is indeed better, especially since we're so busy we fall into the pre-packaged trap quickly. But, I encourage you, if you need a little 'sumthin sumthin' to allow you to feel like you're splurging, when you're not, try this homemade ranch dressing on for size!
Low-Fat Homemade Ranch Dressing

INGREDIENTS:

1/2 cup low-fat sour cream
1/2 cup low-fat or canola mayonnaise
1.5 tbsp parmesan cheese, grated (the "shakey cheese" kind, as we call it)
1 tsp dill
1 tsp garlic powder
1/2 tsp pepper
1 tsp basil
1 tsp thyme
1 tsp butter
a splash of milk (Depending upon how thick you want is, you use the desired amount of milk to get the desired amount of consistency)
Directions:

Mix all ingredients together with a fork or a whisk until well combined. Use sparingly, but enjoy 🙂
Here is what I use to make the above: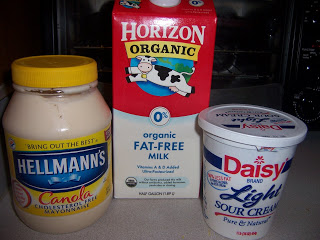 See? You can have your cake and eat it too! I don't use too much when I do decide I need a lil ranch (after all, I am an addict!) but I find little to no difference than regular ranch, and it tastes better than those low-fat ones on the market!
What's your favorite way to cheat without cheating?
Never miss a post! Subscribe here for all kinds of crazy parenting fun!