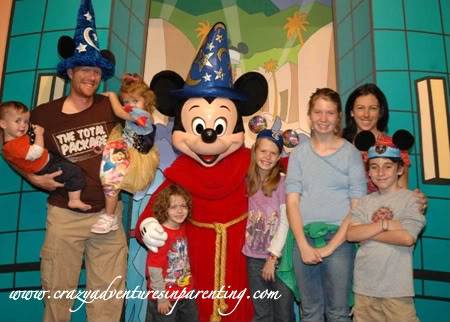 "How do you do it?" Series hosted by Lolli from Better in Bulk, Lisa from Crazy Adventures in Parenting, Christine from From Dates to Diapers, Kadi from Our Seven Seeds, and Kate from The Guavalicious Life.
Join us each week for more tips from moms of big families!
---
As I'm making "pack" piles from the freshly folded laundry, my five-year-old brings me the pink skirt I asked for. "Mommy? Are we staying at a hotel? Lots of hotels? And lots of restaurants?"
"Yes, baby."
"Hooray!" She cheers, as she dances around the house in celebration.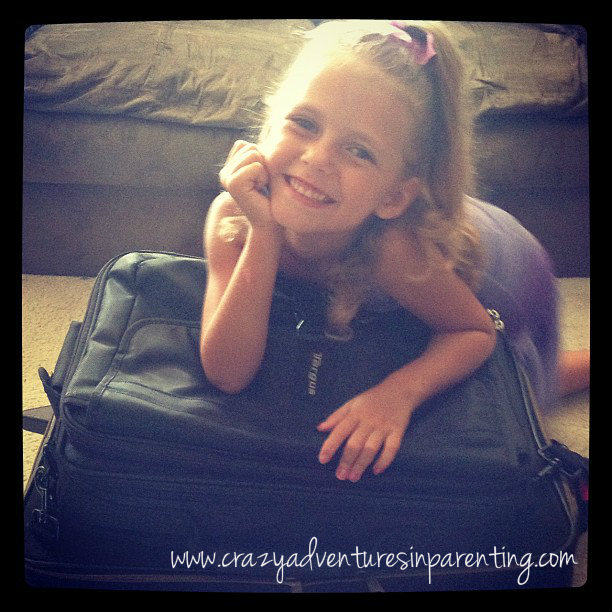 At the age of five, she's lived in three different states – North Carolina, Louisiana, and now Texas. She's also traveled all up and down the East Coast, from New York to Florida, all trips by car, all involving extended stays away from home. You could say she's already well-versed in traveling, even at her young age, and I couldn't be more thrilled. Our family truly loves to travel.
My three-year-old is the one who used to fly with me regularly to conferences, brand events, and more. He's the only child, other than Baby V recently, who's flown on a plane. At his young age, he is even more well-versed in traveling, considering he's traveled all the car trips AND flown with me as well.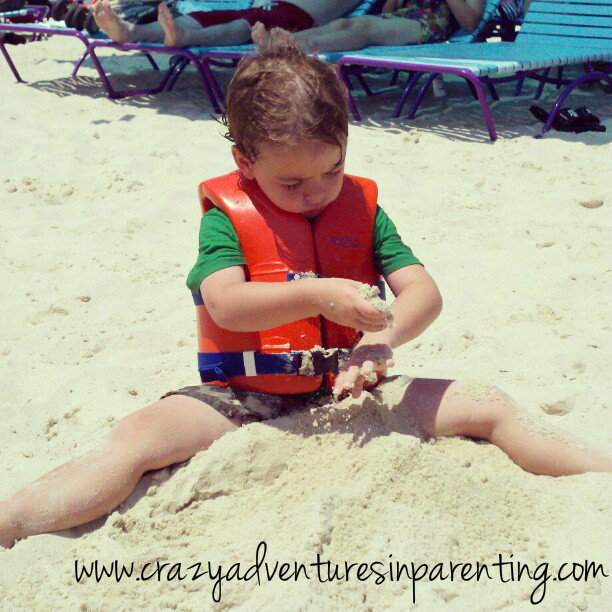 Being in the military, my husband is obviously a traveler, and he loves it. I do, too. Not so much when he's away, but that we share this love of traveling. We love taking these trips, whether it's to visit family or visit landmarks, or go to a conference together.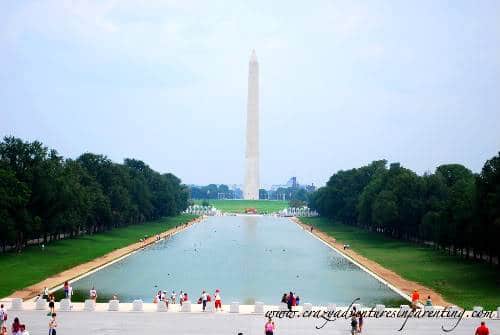 I think it's important for kids to go on adventures, even if they in-town staycations, sleepovers at friends houses, or camping in the backyard, there is so much for children to explore and experiment with when traveling at a young age.
As a big family, we are careful to choose hotels that offer suites with sofabeds and places that can accomodate our large family. A great website we have used to scope out the best on the big family hotel situation is Six Suitcase Travel. Because we are also military, we tend to search for places in, on, and around military bases, and use Military Hotels to find out what's close by.
Also, because we have so many children, flying is almost always out of the question. We do our best to travel to places within driving distance, and if those places are more than a day's driving away, we break it up into two days travel time to stop halfway. We recognize small children can't be in the car for more than 8 hours a day, and so we do our car travel in chunks, travel main highways with rest stops and plenty of places to stop if need be, and we plan accordingly.
Up until this year, our eight-passenger minivan was the go-to vehicle for our trips. This year, being a family of nine, we've gone and rented a twelve-passenger van for this trek. A little scary, as it's way bigger than what we're used to, but it's needed.
When we travel, family-friendly is the way to go. We love to visit amusement parks, water parks, and beaches. We search out discounted tickets through the military ticket offices, special military pricing, or shopping online at various discount websites like Undercover Tourist. We bring water and snacks to amusement parks when allowed, purchasing their inexpensive refills in commemorative cups and sharing them amongst the family, sometimes packing our lunch in a cooler left in a rental locker.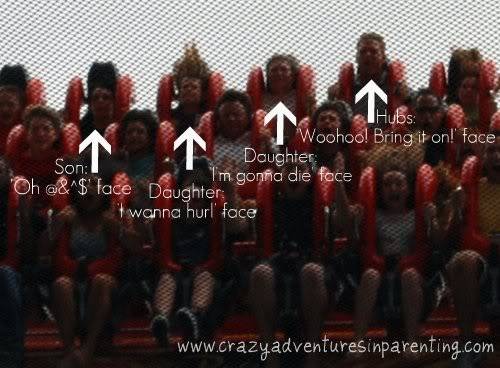 To help further cut down on food costs, we get hotel rooms with efficiencies or full kitchens so we can cook while we're away. (Not only does this help control what we're putting into our bodies, but eating out costs a lot, so preparing our food saves us money.) We also like to stay at places that offer free breakfasts, too.
While driving to and from, we pack sandwiches, fruit and snacks in the car, with many drinks from a cooler to keep us hydrated. We're also sure to pack favorite toys, games, movies, our laptops (to view movies) and video games, both handheld and the full systems. We ask about electronic hook-ups in hotels, too, so the kids have the ability play the Wii while we stay there.
We've got our traveling routine down pretty solidly since we travel so often. Do you do anything like this when you go away, too? When you travel, what do you do to keep your kids entertained? Where do you stay? How do you save money?